Kylie Jenner Reveals Why She and Travis Scott Moved So Fast in This New Interview
Kylie Jenner and Travis Scott got really serious, really fast. Just three weeks after meeting in April 2017 at Coachella, they reportedly conceived their first child, Stormi Webster, who was born on Feb. 1, 2018. They also bought a home together, got matching tattoos, and more.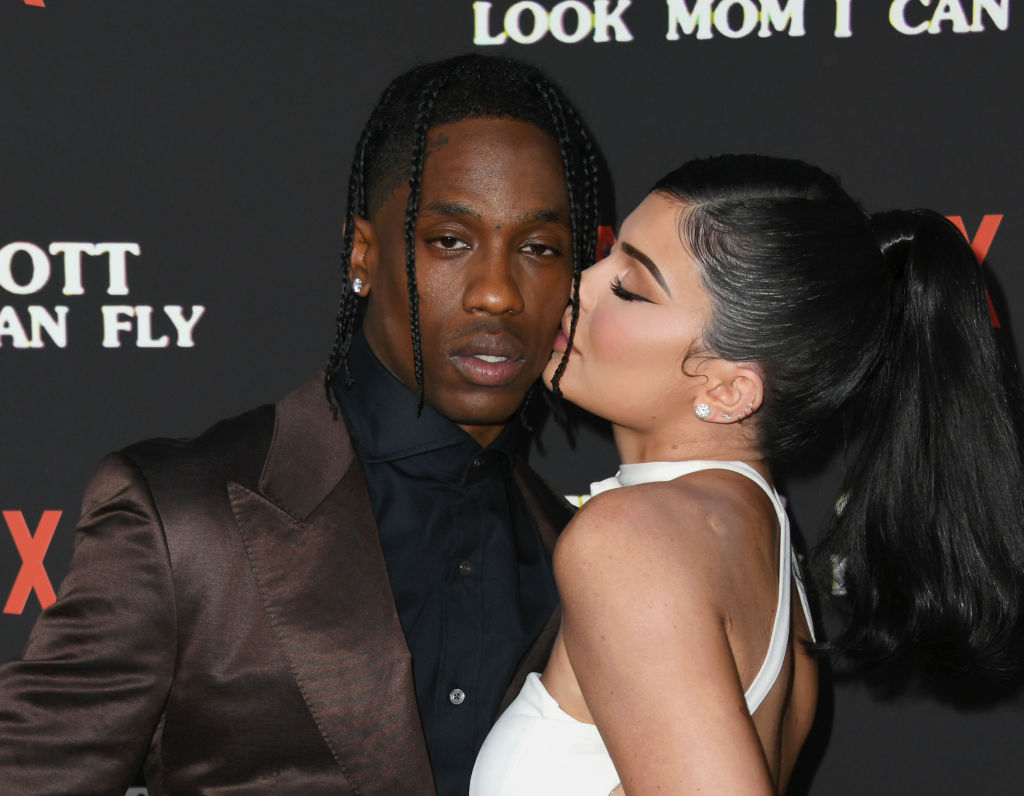 Their zero-to-60 romance has definitely received some side-eye, but Jenner has the perfect explanation for why they moved so fast.
Jenner gave the answer in a new interview
The Kylie Cosmetics mogul opened up to Playboy in a Sept. 13 interview conducted by Scott. She reflected on how she and the ASTROWORLD rapper immediately hit it off, bonding over things like their "goals and passions in life." It seems like it became clear that they'd found their respective soulmate.
"We think the same and we have the same goals and passions in life," she said. "Besides the fact that we have good chemistry, we have a lot of fun together. You're my best friend."
Jenner added, "Through all the ups and downs that every relationship has, we evolve together through them and keep getting stronger."
Scott himself has commented on the speed of their romance, telling Rolling Stone in December of 2018 that he immediately became "smitten" with Jenner after they met.
They started spending all of their time together, with Jenner boarding Scott's tour bus and following him around the country. And less than a month later, he said, they conceived Stormi.
"At first I was like, 'Man, I need a son,' " he told the publication. "When we found out it was a girl, I was like, 'Huhhh.' But after a while I was like, 'Yo, this might be the illest thing that ever happened.' And when Stormi was born, I was like, 'Life is fire, bro.' "
Will they get married?
Now that Jenner and Scott have a family, many fans have wondered when the two plan on getting married. While Scott told Rolling Stone that he planned on proposing "soon," sources say that Jenner isn't really interested in marriage at the moment.
"Kylie and Travis have discussed getting married before, but it is not happening tomorrow," a source told Us Weekly on July 23. "Kylie's business career is booming like crazy with [her new skincare line] Kylie Skin and right now she honestly can't add that life chapter into her book at this moment in time."
The source also noted that the two are happy with the current state of their relationship. "Her and Travis are very happy with where they're at in their lives and relationship and with Stormi," the source added. "They aren't trying to rush into a marriage."
Will Jenner and Scott have another baby?
It doesn't seem like it's going to happen tomorrow, given that these two are so busy. But the reality star has made it clear that she wants to give Stormi a sibling. For example, she told Scott in a birthday tribute back in April that she wanted to have another baby.
"Watching you evolve into the partner, friend, son, and father you are today has been so fulfilling," she captioned a series of Instagram photos at the time. "My real life bestie & hubby all wrapped into one. I love you and I'm so so proud of you. Happy happy birthday. Let's f**k around and have another baby."
But again, they're taking their time with that. Stay tuned to see what the future holds for Jenner and Scott.