Kylie Jenner's 'Singing' Debut Is Lowkey Increasing Her Net Worth
Rise and shine! Say what you will about Kylie Jenner, and the rest of the KarJenner clan, but the Kylie Cosmetics CEO certainly knows how to market herself. At 22 years old, her net worth is a staggering one billion dollars and she doesn't seem to be stopping anytime soon. Now, Jenner has her millions of fans primed to make her even more money because of her recent "singing" debut.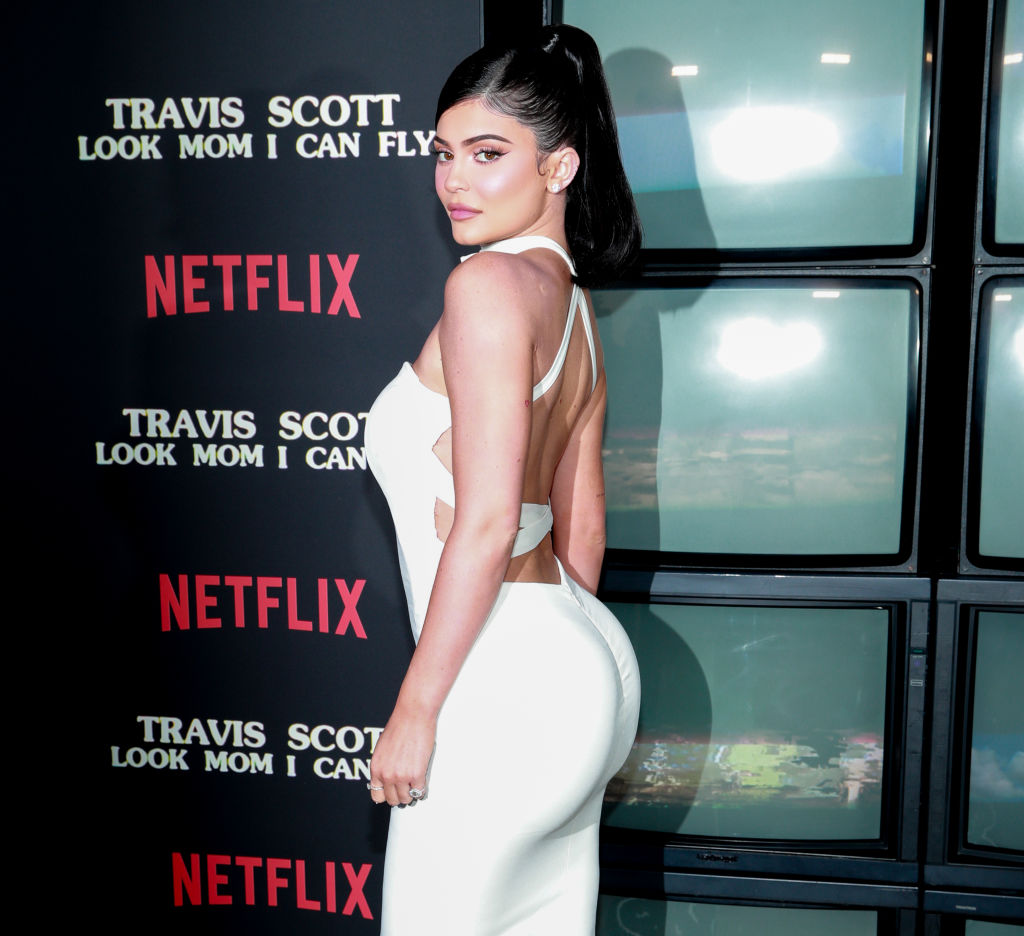 Kylie Jenner gives fans an office tour
In case you missed it, Jenner recently posted a YouTube video where she gave a tour of her massive office for Kylie Cosmetics. In the process of showing the world, once again, just how incredibly rich she is, she also managed to become the Internet's new favorite meme. This moment of the video came when Jenner goes to wake her one-year-old daughter, Stormi (whom she shares with ex-boyfriend, Travis Scott) up from her nap.
A clip of Kylie Jenner singing has gone viral
"We're going to wake Stormi up and get out of here and show you guys her room," Jenner tells the camera before entering the dark room and flicking on the lights. "Rise and shine," Jenner sings to Stormi. Now, Jenner might have a fair amount of talents (see also: her net worth), but it's fair to say singing is not her gift. Almost immediately, fans and critics alike glommed on this moment and began making memes out of it.
Jenner's new "song"
But, fans weren't the only ones to troll Jenner for her off-key singing. Even A-List celebrities joined in on the fun. Ariana Grande posted a video on her Instagram story lip-syncing rise and shine and captioned the video "Kylie Jenner, can I sample?" Meanwhile, Miley Cyrus took to her Instagram story to post a video of her hitting the red button (from her days judging on The Voice) at hearing Jenner's vocals. Even the Netflix Instagram account had a whole post dedicated to Jenner's "Rise and Shine."
Jenner is now a popular meme
Never one to be left out, Jenner joined in on the antics and began to troll herself. She first posted a meme of her face inside the infamous sun from the classic childhood show, Teletubbies to her Instagram page. The billionaire then took it a step further and posted a video of baby Stormi dancing along to a remixed version of the original tune before requesting music from her father.
Jenner is selling rise and shine merch on Kylie Jenner Shop
But Jenner didn't stop there. The Keeping Up with the Kardashians star was not about to miss an opportunity to profit off of the Internet trolling her for her less than stellar singing skills. In her most recent Instagram post, Jenner announced that she will be selling rise and shine hoodies on her website for $65 a pop. Fans immediately began showing thier support and pledged to buy the basic hoodies. Others began commenting on how Jenner will likely manage to turn a profit off of something that most people would consider a passing joke or an embarrassment.
Fans react on Instagram
"And this female will only keep getting richer for no reason. Amazing," one fan wrote. "Perhaps she's taking it too far, but I respect it," another Instagram user chimed in. "That's a boss woman making money off her embarrassment," another person added. Other fans cited that the Kardashian/Jenner clan was never one to miss out on their opportunity to make money. "This family never misses a chance to make some COINS," an Instagram user wrote.
Jenner's ever-increasing net worth
One person admired Jenner's thought process but had one change that could help to skyrocket sales. That change was, to include Stormi's face on the merch alongside Jenner's. "If I was her I would've done the same, maybe included my baby in the merch too, but I totally would've," they wrote. Personally, we can't understand why approximately four seconds of Jenner singing has caused this much of a commotion, but we also can't hate on Jenner for playing into the madness for the sake of her net worth. Actress, Skai Jackson, put it best when she commented on Jenner's rise and shine merch post, "Get your coin!"