Kylie Jenner's Ski Trip Outfit is Taking Some Heat From Fans
Kylie Jenner's outfits are always a bit more extra than what most people would wear, but she's a billionaire, so why not? The Kylie Cosmetics founder recently spent some time on a ski trip with her family, and she made sure to show off every outfit she wore. Though some fans loved everything, there was one outfit in particular that other fans couldn't help but poke fun at.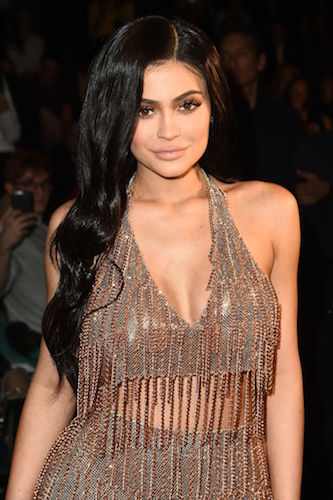 Jenner has become somewhat of a fashion icon
When Jenner was growing up, her older sisters' outfits were always talked about. Wherever the Kardashians went, the paparazzi followed, and Kourtney, Kim, and Khloé Kardashian decided which styles were cool and which were not. However, now that Jenner has grown up, she's leaving her mark on the fashion industry as well. Though most of the clothes she wears are far more expensive than what many of her fans can afford, she still loves to rock trendy outfits in all of her photos. Even her casual, dress-down clothes somehow look so put together.
She loves showing off her favorite designer brands
Jenner leans on several brands for most of her outfits. And in many photos, she isn't shy about showing them off. On a recent ski trip, Jenner posted a photo of herself wearing an all-Chanel outfit. Most Chanel clothing is priced over $1,000 per item, and it's safe to say that Jenner was wearing several thousand dollars of clothing in the photo. Jenner also sports other brands, such as Fendi and Louis Vuitton, often as well. And who can forget the iconic photo of Jenner and her mother sitting on a private jet holding matching $150,000 Birkin bags? Not us.
Some fans poked fun at Jenner's recent ski trip look
Though many love Jenner's expensive clothing taste, her recent photo on a ski trip had some fans smirking. In one set of photos, Jenner was wearing a white ski suit and showing off pictures with Stormi on their first ski trip together. The all-white suit had a high collar and what appeared to be fringe on the front. It might be high-fashion, but not every fan was feeling it. "An Elvis inspired snow suit? Lmaoooo [sic]," one user wrote. "Am I the only one who thinks this looks like the snowsuit from Dumb and Dumber lol," someone else commented.
Others noticed the heavy amount of makeup Jenner was wearing on the trip. "Imagine wearing makeup going down the slopes," someone else remarked. "How did her gloves fit with those long nails?" another user asked.
The billionaire has a closet worth millions of dollars 
Jenner likely was too busy counting her money to notice any of the negative comments. It's unclear how much the snowsuit cost, but she has a closet full of clothes and accessories that must be worth millions combined. She has previously showed off her collection of Hermès handbags, Chanel jewelry, and much more. Plus, she's been seen walking Stormi in a Fendi stroller, which cost more than $2,000. Regardless of what people think of her outfits, she's laughing all the way to the bank.