Why You Shouldn't Necessarily Believe Kylie Jenner and Travis Scott Split Rumors
There is scarcely a day that goes by that 22-year-old Kylie Jenner doesn't make headlines. Between rumors that she is getting plastic surgery, to her incredibly lavish lifestyle, to raising her one-year-old daughter, Stormi, the Kylie Cosmetics owner is always in the news for some reason or another. Recently, the youngest Jenner once again made headlines when her relationship status was called into question. In case you missed it, rumors are once again swirling that billionaire and her boyfriend, Travis Scott, have broken up.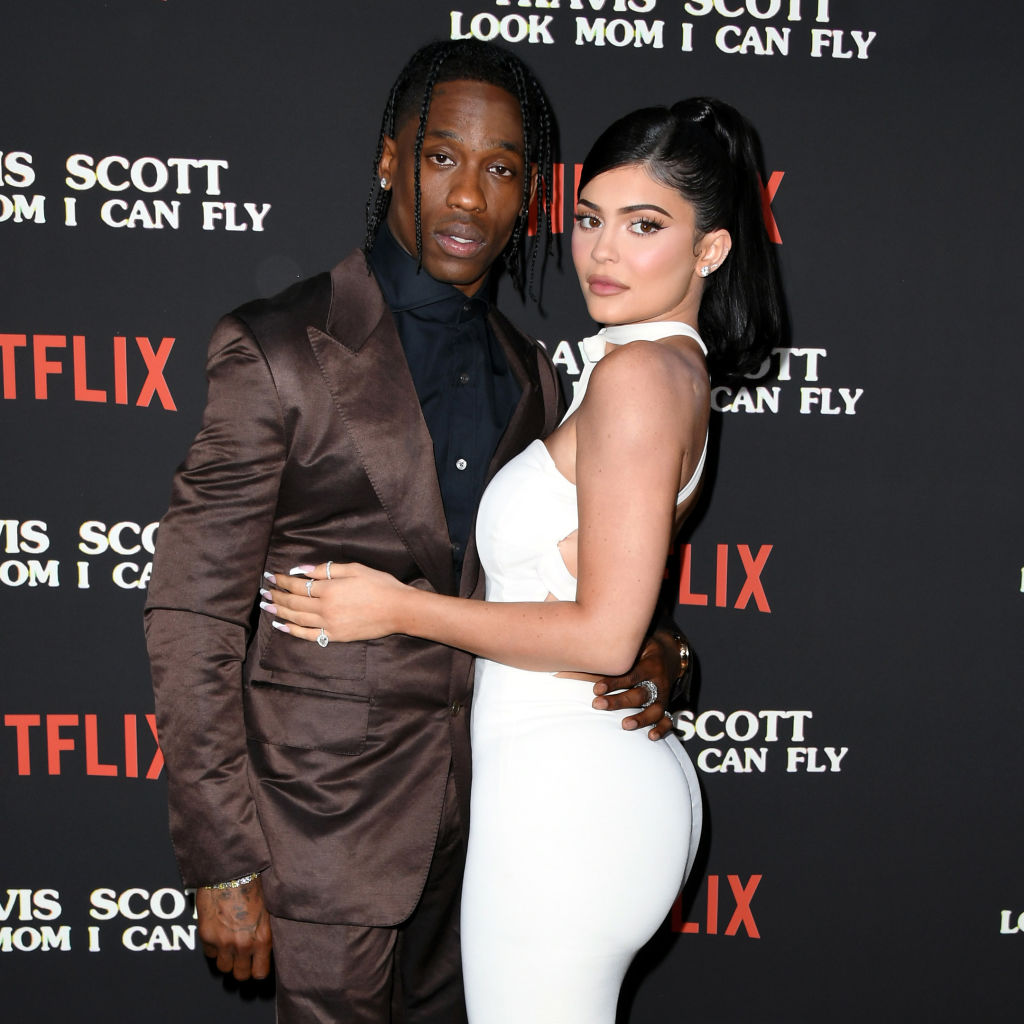 Kylie Jenner and Travis Scott split rumors emerge
Yesterday, TMZ reported that Jenner and Scott were officially on a break. Citing unnamed "sources" the publication reported that the pair had not been seen together publicly since Scott's Netflix movie premiere. TMZ also shared that Jenner hadn't posted anything about Scott on her Instagram page since early September and he was noticeably absent as Jenner's date to Justin Beiber and Hailey Baldwin's wedding. Finally, TMZ claimed that Jenner and Scott had taken breaks in the past and regardless of their relationship status, they would continue to amicably co-parent Stormi.
It's possible that the couple is still together
Of course, all breakup rumors need to be taken with a huge grain of salt until they are verified by one or both parties. This would be far from the first time publications inaccurately reported a celebrity split. See also: Lili Reinhart and Cole Sprouse. Scott's absences from the Beiber wedding could be attributed to nothing more than scheduling conflicts.
Furthermore, it's not uncommon for Jenner to go months without posting Scott on her page. We're especially hesitant to believe the rumors without confirmation from Jenner or Scott because the couple recently released their collaboration with Playboy in which they seemed to be getting along well.
Kylie Jenner opens up about her relationship with Travis Scott
"We think the same and we have the same goals and passions in life. Besides the fact that we have good chemistry, we have a lot of fun together. You're my best friend. Through all the ups and downs that every relationship has, we evolve together through them and keep getting stronger," Jenner confessed about her relationship with Scott when he interviewed her for Playboy.
Of course, we know that these shoots and interviews occur months in advance of their release, so it's possible their relationship has changed since then. However, we're simply not gullible to take the split rumors at face value until they've been confirmed by a far more reliable source. Many times, people make up stories about celebrities in the hopes that they will receive monetary gain for it and it's not uncommon for those stories to be baseless.
Jenner and Scott have faced breakup rumors before
Furthermore, this isn't the first time that the famous couple has been the victim of split rumors. Earlier this year, the media was convinced that Jenner and Scott had broken up because Scott was allegedly cheating on the mother of his child. The Astroworld artist was quick to put those rumors to bed and the pair seemed stronger than ever. Only time will tell if these recent breakup rumors are true. But in the meantime, it would be wise to wait for confirmation from Jenner or Scott themselves before jumping to conclusions.