Here's Why Kylie Jenner and Travis Scott Have Such a Strong Relationship
Kylie Jenner and Travis Scott have, all things considered, been a pretty unconventional couple since they started dating. The two met shortly after Jenner and rapper Tyga broke up, leading some to think Scott was only a rebound. But what might have started out as a rebound has turned into a true love story, and now, the two share an adorable little girl together. But where's why their relationship has remained so strong since they met.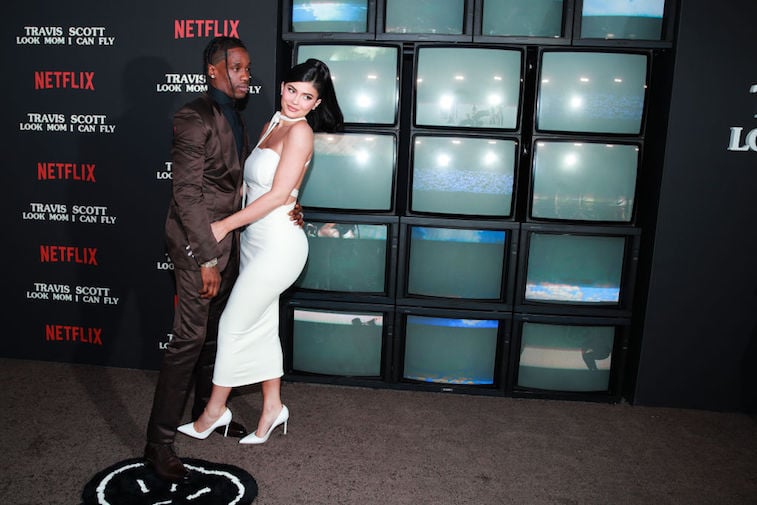 When the dating rumors first started, most people didn't think much of it
When Jenner and Scott first sparked dating rumors in April 2017, people didn't give it much of a thought. After all, less than a month earlier, Jenner had split from rapper Tyga, whom she'd dated for nearly two and a half years. Things with Scott didn't seem too intense, and there was no confirmation that the two had even started dating. Jenner had dealt with a lot of drama when she and Tyga were together, and it's possible she had learned her lesson and did her best to keep things with Scott under the radar.
Jenner learned she was pregnant only about two months into their relationship
Several months after Jenner and Scott were rumored to be dating, pregnancy rumors started, too. At first, people thought it was just another crazy tabloid fakeout, but as time went on, the public became more and more convinced that Jenner was pregnant with Scott's child. In June 2017, Scott had tweeted something about the "happiest day" of his life; people started to equate the tweet with learning Jenner was pregnant. Then, in February 2018, Jenner confirmed everyone's hunch by announcing that she had given birth to a little girl.
The two remain so strong because they don't let the media in on their lives
Jenner has done things differently with Scott. It seems that the biggest reason their relationship is so strong is because the two don't let the media get in between them. Jenner and Scott have always kept their relationship private, and she hid her pregnancy from the world for its entire duration. Though she does post the occasional photo of Scott to Instagram, she keeps things in their daily life mostly off limits to the public. In the celebrity world, the paparazzi and media always do their best to get involved. And often, relationships don't work out. But Jenner and Scott seem to have a handle on their privacy, which has probably played a big role in the success of their relationship.
Jenner has pretty much gone silent on 'KUWTK'
Those who watch Keeping Up With the Kardashians have probably noticed that Jenner isn't filmed for the show nearly as often as she used to be. Though there are still some scenes with her, she is largely silent in comparison to her sisters. This might also be because she is doing her best to keep her life private. Her relationships with Scott and Stormi are the most important things to her, and she is likely doing whatever she can to make sure they aren't messed up. So far, it seems to be working. She's a billionaire with a true love, an adorable baby, and a supportive family. What more could you want?