Kylie Jenner vs. Jeffree Star: All Of The Details Surrounding Their Three-Year Feud
It is no secret that Kylie Jenner and Jeffree Star have had an ongoing feud for years.
Both makeup moguls have established multi-million dollars beauty brands that have received large amounts of recognition over the years.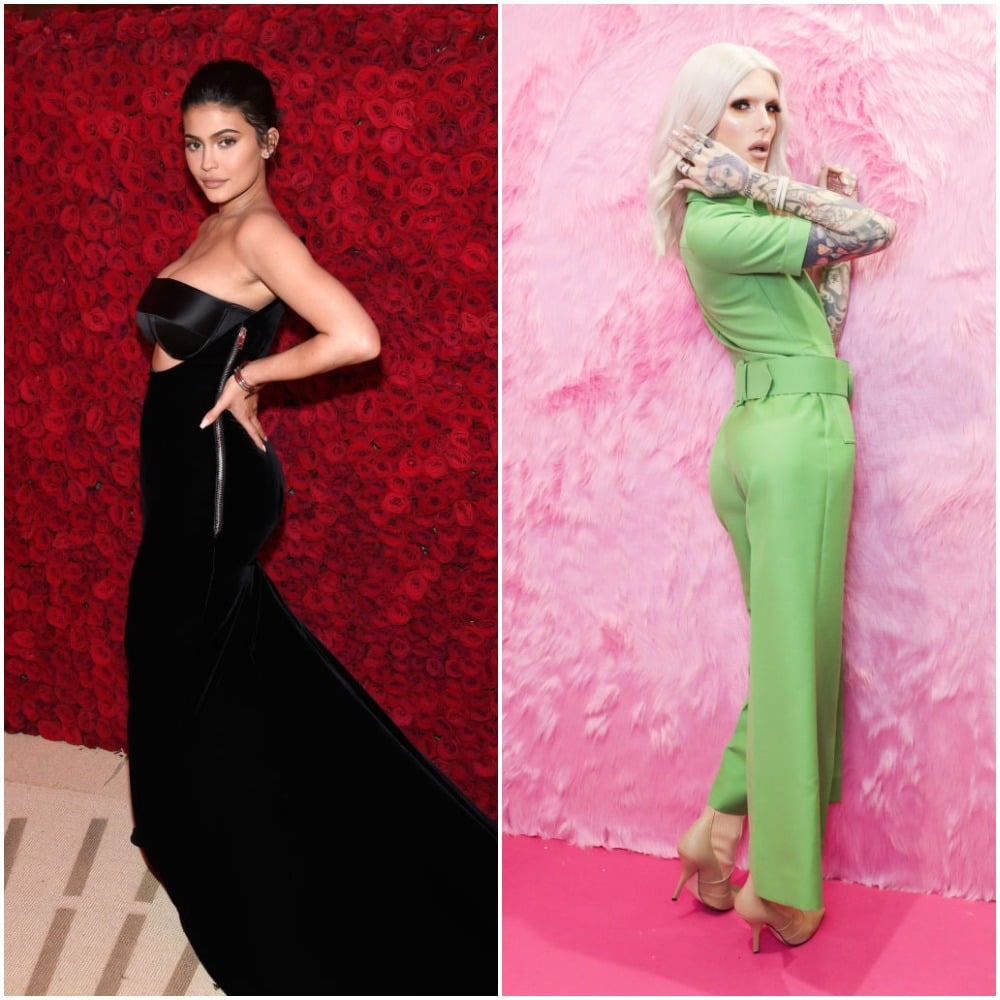 Having their own opinions when it comes to the beauty industry, Jenner and Star have not seen eye to eye since each believes their brand is the best.
So, what exactly started this three-year-long feud and when will it come to an end?
This entire feud started with lip gloss
Let's travel back to the year 2016 when Beyoncé turned lemons into Lemonade, Leonardo DiCaprio finally won an Oscar, and the year Kylie Jenner first got on Jeffree Star's bad side.
After the launch of Kylie Cosmetics in November 2015, Kylie Jenner was starting to showcasing more and more products Kylie Cosmetics had to offer.
In April 2016, Jenner revealed that she would be releasing a line glosses to her website, that would be sold alongside her of so popular lip kits.
Before their release, the reality star sent out a ton of pr packages for fellow makeup gurus to review. Including Jeffree Star.
After opening the brand new lip glosses, Star was shocked to find that each one of the glosses that were sent to him had defective wands.
Of course, Star took to social media to share his disappointment in the new lip glosses and his post was the first of many from customers calling out Kylie Jenner for selling defective merchandise.
Jeffree reveals a new product before Kylie is able to
Just one year after the whole lip gloss situation, another pr package was sent to Jeffree Star, but this time, it was something he actually had nothing bad to say about.
Kylie Jenner revealed that she was working on new velvet lipsticks for Kylie Cosmetics but was waiting to reveal the colors.
Jeffree Star was one of the people who were able to try out the lipsticks before they were released but posted photos praising Jenner for the formula.
Seemed nice but Jenner had still not revealed any of the new lipsticks to fans.
Jeffree drags Kylie for her holiday collection
In December 2017, Kylie Jenner released a holiday collection complete with a makeup brush set valued at $360.
The internet was left in shock that a brush collection cost that much and pleaded for Jeffree Star to do a review of the whole collection on his YouTube channel.
Even though Jeffree completed his whole makeup routine with the brushes, they turned out to not be Jeffree Star approved.
Star called the set cheap and urged fans not to spend their money and something that did not live up to the hype.
"This brush set with its cheap old vegan, aluminum f***ing silver is just not worth the price point," he shared with viewers.
"I definitely think that you're paying for an over-hyped celebrity name and the price – I know, we're all just like 'the price' – I just don't think it's worth it."
Along with the brushes, Star also reviewed Kylie Cosmetics' 30-shade concealer line and called out Jenner for using similar packaging to his liquid lipstick tubes.
Kylie Jenner removes Jeffree from pr list
After all of the backlash Kylie Jenner began receiving for her brush set, the mogul decided to take Jeffree Star off of Kylie Cosmetics' press list.
Star revealed on Twitter that he was no longer on the list and would not receive any future pr packages to review from Kylie Cosmetics.
Five months later, Jeffree Star made the Youtube video titled "Full Face of Brands That Hate Me," that featured some of Kylie's merchandise.
In the video, Star can be seen getting rid of some of Kylie Cosmetics fan favorites all while spilling a little tea.
"Candy K was a very early-on color. When I tried it I wasn't obsessed, her formula is just a little drying. I've liked some of the shades that she's put out before, but overall I'm not like in love with it," he shared.
"I just think that there's so many [Kylie Cosmetics] products being put out and it's not exciting anymore. It's kind of lackluster and I'm just kind of over the brand at the moment. Maybe it will re-excite me in the future, maybe not, but right now I'm kind of like over it."
Jeffree had a few words to say about Kylie being a "self-made" billionaire
The feud is far from over.
In March 2019, Jeffree Star decided to revive his feelings for Kylie Jenner and share what he thought of Forbes naming her the youngest self-made billionaire.
Soon after Jenner's new title was announced, Jeffree Star took to Twitter to share that the only reason Forbes picked Kylie was because he turned down the feature.
Who knows if this feud will continue to go on for years to come.
If it does end it coming to an end, it'll be nice to see Kylie Jenner and Jeffree Star back on each other's good terms again.