Kylie Jenner's 1-Year-Old Daughter, Stormi, Has More Clothes Than You
It's not often that you can say you are jealous of a one-year-old's closet. But viewer's of Kylie Jenner's recent day-in-the-life video might have just a pinch of envy.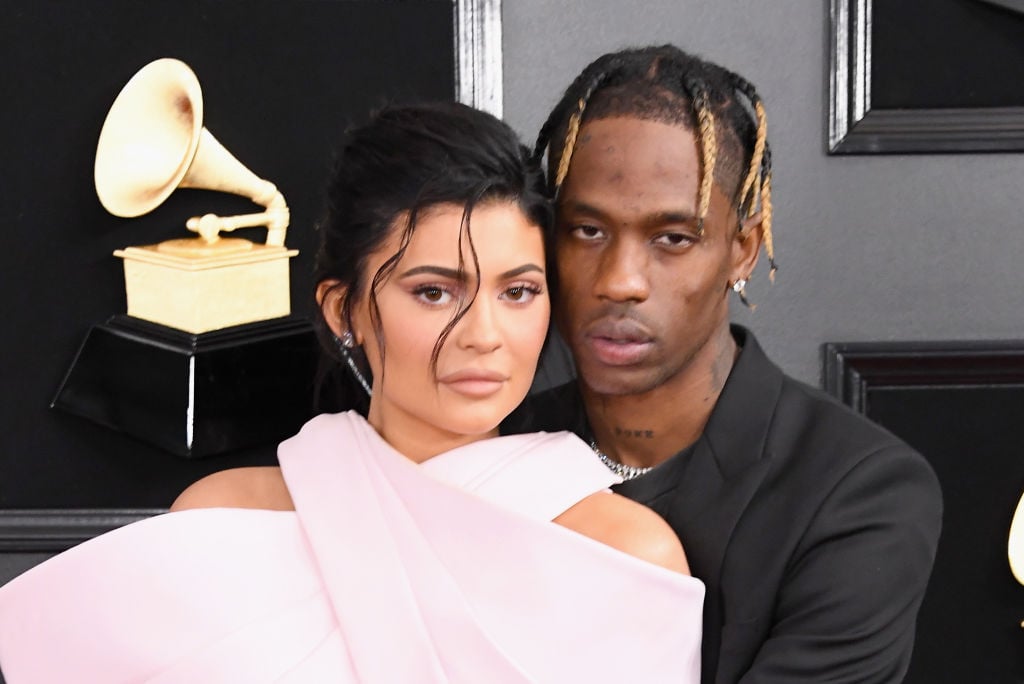 The reality star and cosmetics brand mogul prepared to take viewers through her day. To kick off the video, she took us to her daughter's room to get her ready for the day. A peak in the closet showed that Stormi Webster had a closet lined with clothes from top to bottom from all the top brand names.
It's not just Stormi's closet that rivals most adults, everything in her life is lived in the extreme. From birthday parties to multiple bedrooms, this child will never be in need.
Stormi's mom is the youngest self-made billionaire
Though there's some debate over whether Kylie Jenner truly qualifies as self-made, there is no doubt that she has built an enormously successful empire. The 21-year-old has quickly built her cosmetics company into one of the biggest brands in the industry.
A recent collaboration with the beauty store Ulta bumped the young entrepreneur into billionaire status. She pushed aside Facebook founder Mark Zuckerberg as the youngest self-made billionaire.
Prior to launching her cosmetics brand in 2017, Jenner already had a sizeable net worth thanks to her starring role in Keeping Up With the Kardashians. As the youngest sister, there wasn't really a time where Kylie wasn't involved in the entertainment business.
At a young age, Kylie Jenner started making smart business moves. She did this by promoting nail polish, creating her own clothing line, and partnering with fashion designer, Steve Madden. For anyone who doubts that the young Jenner deserves to be where she is, she has hustled her way to the top.
The birthday parties are epic
Stormi Webster has only had one birthday party so far (scratch that, she had two after her first big party was rained out), but her first birthday was 100% over the top. Kylie had initially planned an outdoor party for her daughter, featuring farm animals, rides, and games. But the weather didn't cooperate, forcing the family to move things indoors for a smaller affair.
The young mom couldn't let her daughter's first birthday happen without a spectacular party, so the event was rescheduled and StormiWorld was created. The event featured hot air balloons, colorful decorations, even a blow-up likeness of Stormi's head. Guests walked through the blow-up head to enter the party.
A one-year-old's party wouldn't be complete without an actual, full-size carousel, a wall of giant teddy bears, and all the pizza and ice cream a one-year-old could ever want. Jenner shared the event online, and it's clear that there were no expenses spared.
And then there's that wardrobe
Followers of the Kardashians know that their children are always dressed in name brand clothing. The parents take extreme care to make sure that their kids are always camera perfect. But to get a close up look at Stormi personal closet, you have to wonder: "Does a one-year-old really need that many clothes?"
At one year old, children are growing fast. Young Stormi probably won't fit in most of her clothes for more than a few months. And anyone who has raised a toddler knows that those clothes get stained and dirty fast.
However, need has never been a factor of consideration with the Kardashians and Jenners. Obviously, a one-year-old doesn't need 50 pairs of biker shorts in every imaginable color or enough shoes to match every single outfit. But Kylie Jenner is the youngest self-made billionaire, so the fact that her daughter has a bigger wardrobe than most of us should come as no surprise.