Kylie Jenner's a Mom! Every Detail We Know About Her New Baby Girl
Kylie Jenner is officially a mother! After months of speculation about her possible pregnancy, Jenner has confirmed that she gave birth to a baby girl. The 20-year-old and her boyfriend, rapper Travis Scott, clearly couldn't be more excited about becoming parents together — which Jenner has finally opened up about.
Here's everything we know about her journey into motherhood, including her reasoning for keeping fans in the dark and why becoming a mother is so special to her (and see page 8 for baby's first social media post).
1. Jenner gave birth on Feb. 1st, 2018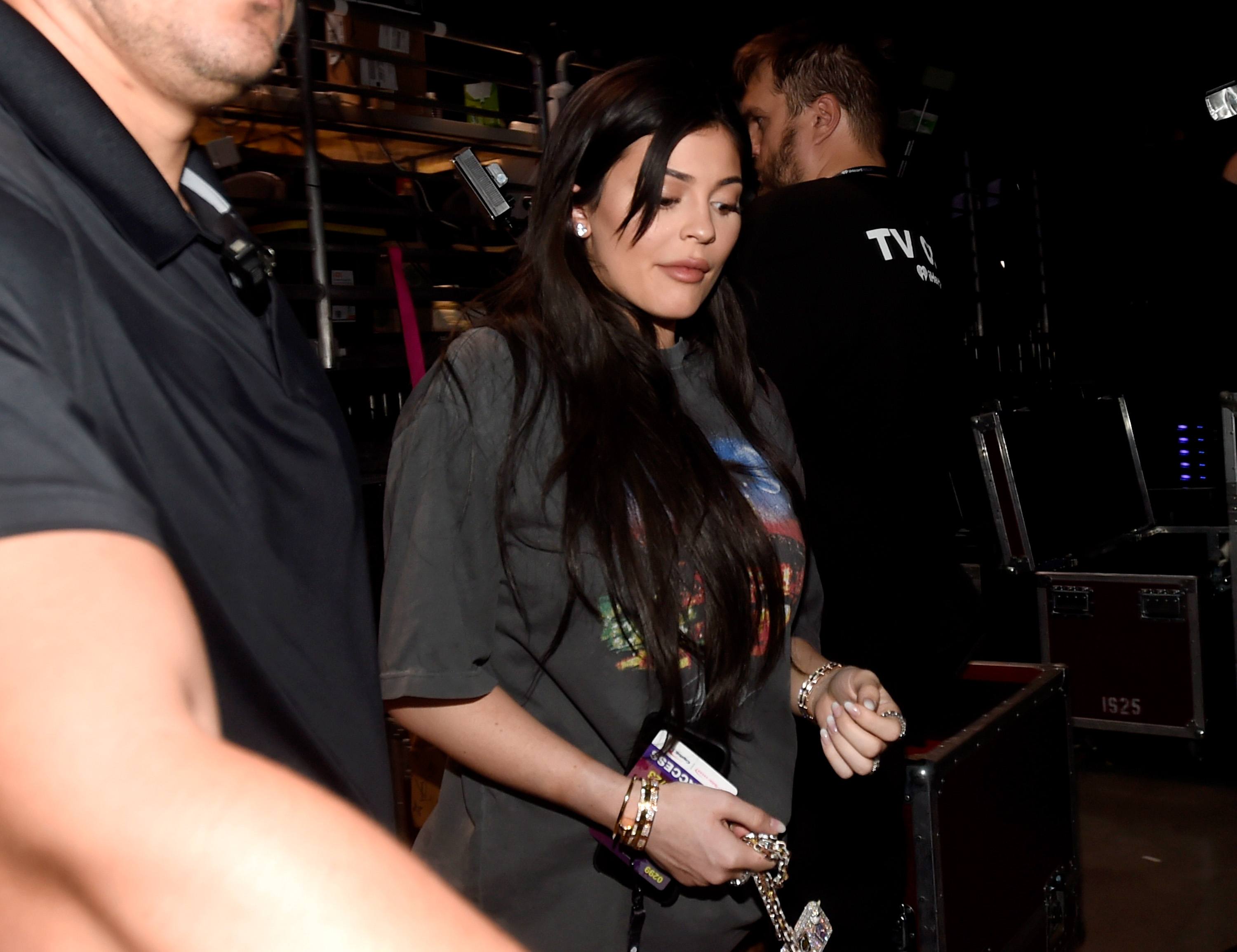 Jenner isn't keeping fans in the dark anymore. She announced on Feb. 3, 2018, that she had just given birth two days prior. Her "beautiful and healthy" baby girl arrived at 4:43 p.m. local time, and she weighed in at 8 pounds, 9 ounces.
Even though she hadn't publicly confirmed the pregnancy, sources confirmed with People that the TV star was due with a girl in February. Jenner even dropped a few hints herself on social media with a number of pink-themed photos.
Next: She finally said what we've all been waiting for.
2. Jenner apologized for keeping her fans in the dark
Fans were going crazy as Jenner led a private life throughout her pregnancy. In her announcement that she posted to Twitter and Instagram, Jenner apologized for being so closed off, but explained why she chose to do so:
I'm sorry for keeping you in the dark through all the assumptions. I understand you're used to me bringing you along on all my journeys. My pregnancy was one I chose not to do in front of the world. I knew for myself I needed to prepare for this role of a lifetime in the most positive, stress free, and healthy way I knew how. There was no gotcha moment, no big paid reveal I had planned. I knew my baby would feel every stress and every emotion so I chose to do it this way for my little life and our happiness. Pregnancy has been the most beautiful, empowering, and life changing experience I've had in my entire life and I'm actually going to miss it. I appreciate my friends and especially my family for helping me make this special moment as private as we could. My beautiful and healthy baby girl arrived February 1st and I just couldn't wait to share this blessing. I've never felt love and happiness like this I could burst! Thank you for understanding.
Next: Here's how she shared a glimpse into the last nine months.
3. Jenner shared a sweet montage video of her pregnancy
In addition to her announcement, Jenner shared a sweet montage video giving "a little glimpse of the last [nine] months." Tyler Ross put the video together, which is entitled "To Our Daughter" and includes loving messages from a number of Jenner's friends and family, adorable moments between Jenner and Scott, and some very real moments of the pregnancy.
The video is addressed to Jenner's baby, so it's clearly intended to be shown to her when she's older. One of the reality TV star's best friends even shared a special message with Jenner's newborn daughter: "When you're 20 years old, you're just figuring out your life. You don't know what you want; you're an indecisive teenager and you're just becoming a young adult."
She assured, "And there was one thing that your mom knew for sure — and that was you."
Next: Her baby is already getting showered with love and advice.
4. Her baby will be learning a lot from her grandmother, Kris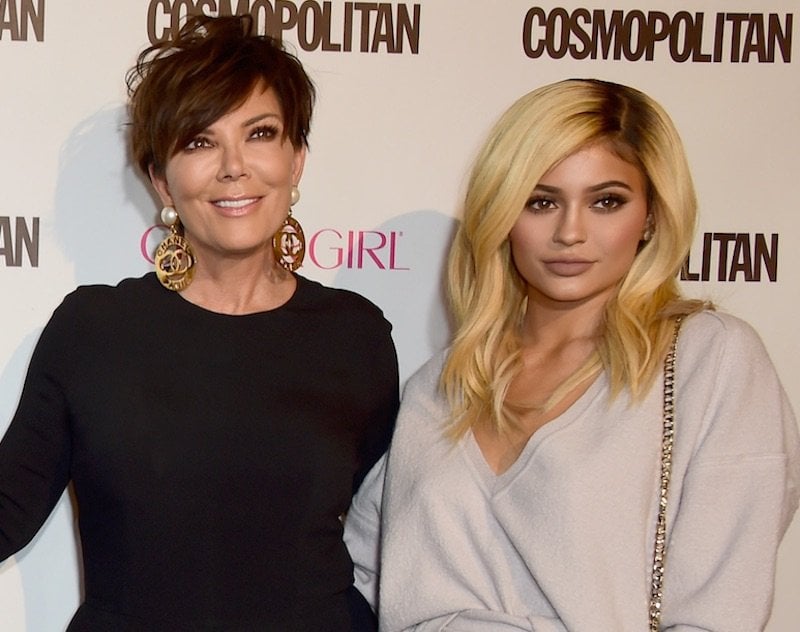 Jenner's mother, Kris, shared a heartfelt message to the baby in the montage video. She expressed, "Ugh, you've got the best mom, and you're so lucky. This is such a blessing. It's gonna be the most amazing journey. I can't wait to see you, meet you, kiss you, love you, teach you things that maybe only I can teach you and your mom can teach you … So, it definitely takes a village. And I learned that along the way."
With such a big family, Jenner's baby really does have so many people to teach her lessons and shower her with love.
Next: Jenner showed the not-so-glamorous side of pregnancy.
5. Jenner definitely had those pregnancy cravings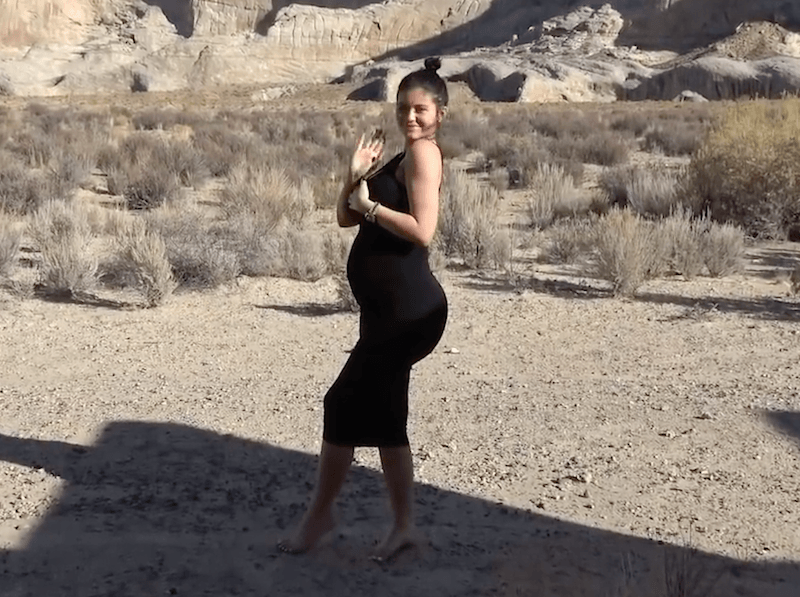 Jenner even shared some of the not-so-glamorous sides of pregnancy, including weight gain and those inevitable pregnancy cravings. In the video, we see a pregnant Jenner in the doctor's office discussing her weight gain.
She admitted that her go-to food during her pregnancy has been from In-N-Out Burger, and the video even shows her placing an order in the restaurant's drive thru. Her order included a double cheeseburger and well-done fries, but she debated with herself over whether or not she wanted cheese fries (spoiler: she opted against them).
While at the doctor's office, she shared that she'd gained 20 pounds. However, the doctor expected she'd be up 28 to 35 pounds over the whole pregnancy. She didn't seem bothered by it and even laughed when the doctor suggested, "Do cardio, sweetheart." The doctor added, "If you're gonna eat, you need to exercise."
Next: We're already super jealous of Jenner's baby in this one way.
6. Her baby already has an amazing wardrobe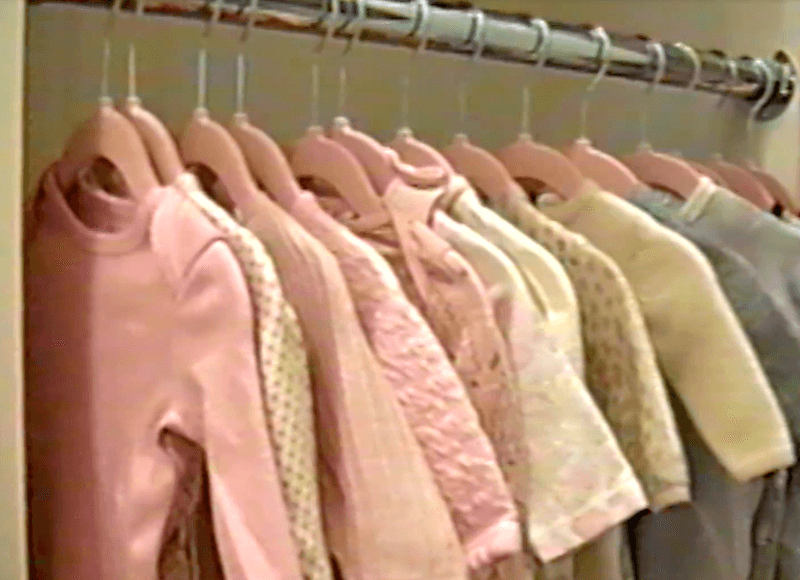 We never thought we'd be jealous of a baby's wardrobe, but Jenner's daughter is going to be one seriously stylish baby.
After being gifted a pair of Nikes for her daughter, we caught a glimpse into the baby's closet. She already has a wall full of shoes and perfectly displayed outfits that are surely already completely planned out.
Next: Here's why Jenner's birth is so special.
7. Jenner always wanted to be a mom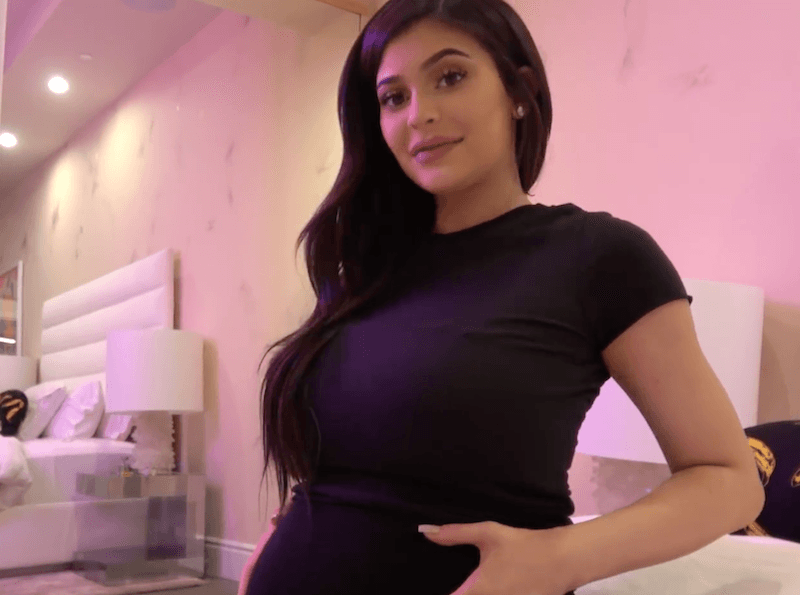 Jenner may be young, but she's always felt destined for motherhood. She has apparently been dreaming about becoming a mom since she was 15. As a friend noted in the video, "She'd always said how much she wants to be a mom. She was born to be a mom."
A source close to the family told People that even though the pregnancy was "unexpected," it was a "completely amazing turn of events that [Jenner] could not be more excited or thrilled about."
The source added, "Everyone is overjoyed for her. This is the happiest she's ever been."
Next: Baby's first Instagram
8. She shared the baby's first name and an image
While many suspected Jenner would wait until an episode of a Keeping Up with the Kardashians or another media moment in the future to spill more details, she surprised us. The 20-year-old mom took to her Instagram account just two days after confirming her daughter's birth to share this image.
Accompanied by the simple caption, "stormi webster" and an angel emoji, Jenner appeared to reveal the infant's name alongside a pic showing part of her face and her tiny hand holding on to her mother's (perfectly manicured) thumb. It's simply adorable, but of course, leads to more questions, like "Is 'Stormi' short for something?"
Webster is the legal last name of the child's father, Travis Scott (birth name Jacques Webster).
Next: Their debut as a duo
9. First mother-daughter shot
To celebrate the first month of Stormi's life, Jenner shared the above pic on Instagram on March 1. The caption for this sweet photo reads: "my angel baby is 1 month old today."
Additional reporting by Becca Bleznak.

Check out The Cheat Sheet on Facebook!