Kylie Jenner's Plans For Her 22nd Birthday Reportedly Include a $250 Million 'Super-Yacht'
If you've been keeping up with the Kardashians, you're aware that they rarely have regular birthday parties. From Kim and Kourtney's epic Candy Land-themed party to Khloé's all-pink bash back in June, the family tends to go all-out with their b-day celebrations — and it looks like Kylie Jenner's won't be any different.
On Aug. 10, the makeup mogul will turn 22, and she's reportedly ringing in the occasion in a major way. According to TMZ, she'll celebrate her big day on a $250 million luxury yacht.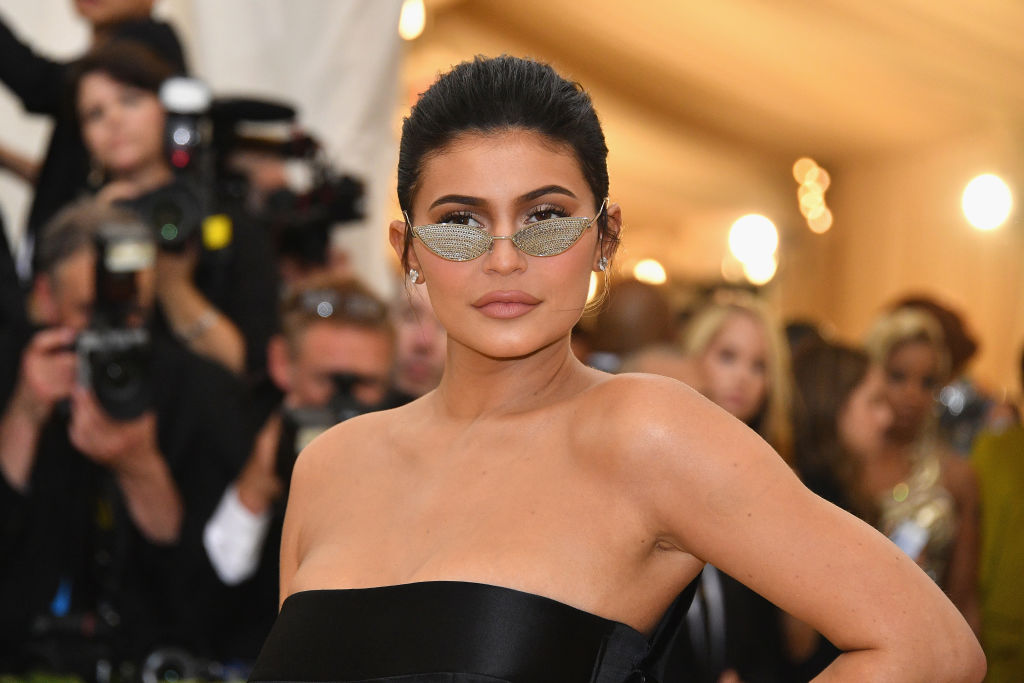 A closer look at the yacht Jenner reportedly rented for her birthday
TMZ reported on Aug. 4 that the ship is the size of a football field and can fit 22 guests and 29 crew members. The guest list is unclear, but invitees will get to enjoy "10 cabins, a sauna, helipad, beauty salon, theater, steam room, Jacuzzi and swimming pool with underwater lights for anyone who wants to do some night swimming." The yacht will reportedly stop at ports in the Mediterranean, so brace yourself for lots of Instagram photos from the reality star.
As for the price point? It'll reportedly set the self-made billionaire back a stunning $1.2 million.
Jenner just got back on vacation
If this latest report is accurate, this will be her second vacation in just a few weeks. On July 13, Jenner and some friends jetted off to Turks and Caicos, where they spent days snapping selfies, frolicking in the water, and taking in scenic views.
It seemed like a much-needed vacation for the reality star, who shared a post about struggling with personal battles during the trip. Jenner's message referenced her struggles with anxiety, post-baby issues, and failed friendships. Fans believe the latter has to do with Jenner's fallout with Jordyn Woods. (Woods was ousted from the family around February after allegedly kissing Khloé Kardashian's then-boyfriend Tristan Thompson at a party.)
"I'm proud of myself, my heart, and my strength," the post began. "Growing up in the light with a million eyes on you just isn't normal. I've lost friends along the way and I've lost myself too sometimes. My first tattoo was 'sanity' to remind myself everyday to keep it."
"I've struggled with anxiety my whole young adult life and after my baby I dealt with all the internal ups and downs. I felt like I had to find myself completely again," the post continued. "I keep a whole lot to myself but just wanted to share and let you know I'm human. My life is not perfect and what you see here on social media is just the surface. Be gentle with yourself, move on, and let go. We are all capable of great things, worthy of love, and allowed to express ourselves. Do more of what makes you happy and be unapologetic. Now is your season ✨ We all have a magnificent destiny."
Well, you know what they say — there's nothing like a good party to make a person feel better.
Jenner's last birthday party was just as wild
In 2018, Jenner reportedly celebrated her birthday with a Barbie-themed party. For the event, she sported a rose-colored satin wrap dress, with her blond locks swept into a long ponytail.
But that wasn't her only look. Later in the evening, Jenner changed into a sparkly bodysuit. She flaunted the outfit in a photo with her boyfriend, Travis Scott, with whom she shares 1-year-old daughter, Stormi. In honor of her birthday, Scott gifted Jenner a classic Rolls Royce, which she called a "dream" on Instagram.
The ASTROWORLD rapper also posted on Instagram, alongside a photo slideshow of him and Jenner. "Happy bday wifey I love u mommy u my heart rib toes and all. May god continue to bless u and ur spirit. This mark in ur life is the start to more greatness," the post read.
It seems like her next birthday celebration will be just as epic. Stay tuned.