Lady Gaga and Bradley Cooper Twitter Memes Are the Gift That Keeps Giving
The tender moment Lady Gaga and Bradley Cooper shared during the Oscars provoked tears, chills and a flood of memes.
Fans were overwhelmed with the love shared on-stage, which also fueled endless speculation about their relationship. The characters Gaga and Cooper played in the film A Star is Born were romantically linked and so believable. Plus Gaga abruptly ended her engagement to Christian Carino. She said, "The best part about being in love with someone is having them there to catch you if you fall."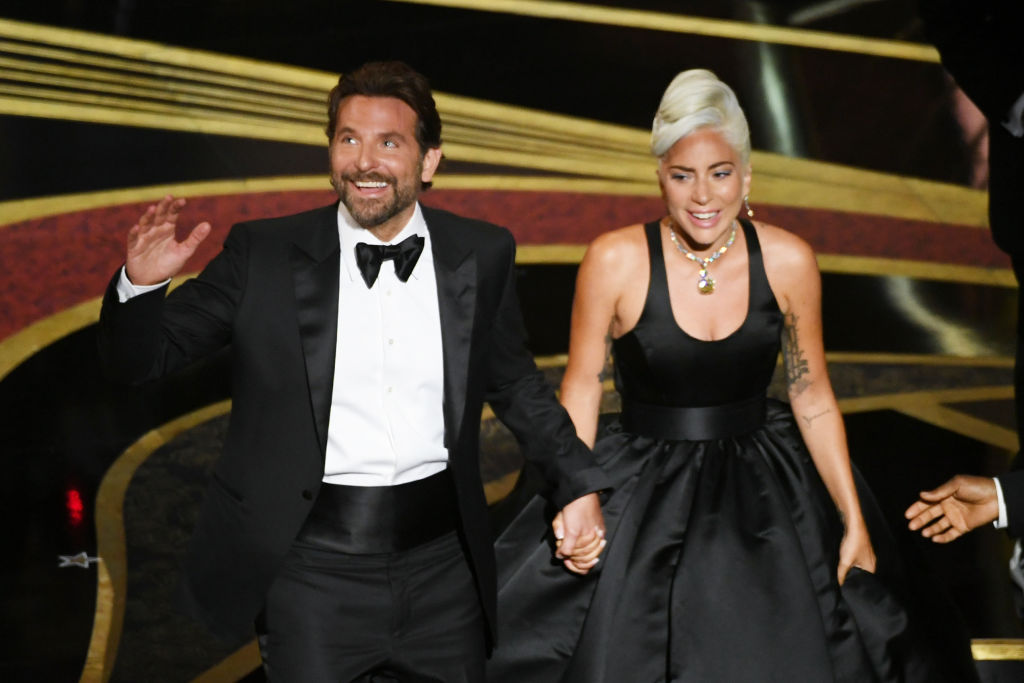 The song "Shallow" is also painfully romantic. So when Cooper joined Gaga at the piano bench fans either wept with emotion or started crafting some of the funniest memes perfect for Twitter.
Their rumored relationship
A good number of memes took hilarious jabs at the rumors that Gaga and Cooper are a couple.
Other fans are convinced these two have seriously something to hide.
Plenty of speculation about Cooper's girlfriend Irina Shayk swirled. Was she jealous? Shayk actually sat next to Gaga during the ceremony and Cooper and Shayk looked relaxed and happy during the show. But..
Everyday life
Other people used the moment to caption it with what might be going on in everyday life. Actor Zach Braff knows how painful it can be to ease into a hot tub.
Comedian and Saturday Night Live cast member Leslie Jones found that her version of Gaga and Cooper and just bright red.
Then, when all the stars align and life is just oh so much easier.
And then there are the sports memes
NOT Sports Center really brought it with this little gem.
What about trades for the upcoming White Sox baseball season?
Plus, there's this too.
Check out The Cheat Sheet on Facebook!