Lady Gaga 'Isn't Going to Get Together' With Bradley Cooper, Says a Source
Back in October, rumors started to swirl around that Bradley Cooper and Irina Shayk were having issues.
"They are miserable together. They have been for months. He doesn't drink and is into spirituality. She wants to go out," a source told Page Six.
And then Bradley Cooper started doing press for A Star is Born. Fans assumed the director and Lady Gaga to be madly in love, thanks to both their on-screen chemistry and their fiery Oscar performance.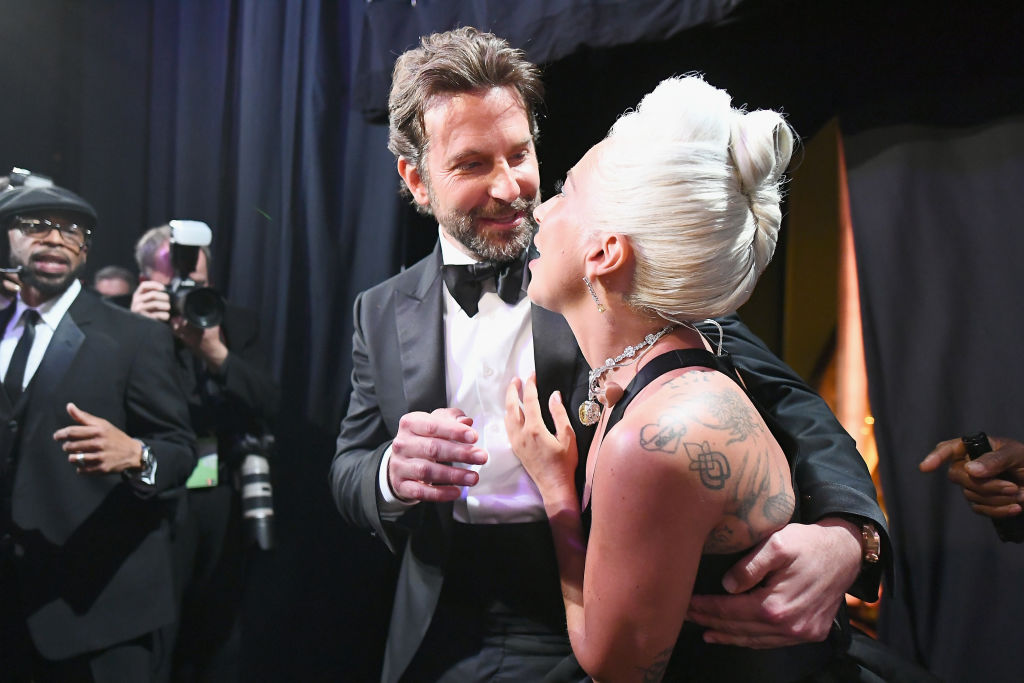 Lady Gaga gave her thoughts on the rumors during a Jimmy Kimmel Live! Interview.
"People saw love, and guess what, that's what we wanted you to see," she said.
Even so, a source told People that Bradley Cooper and Irina Shayk's relationship changed during the filming of A Star Is Born. The source reported that Cooper was "emotionally absent" and that the couple "tried to save the relationship but it had changed."
When Bradley Cooper and Irina Shayk officially split, A Star is Born fans went back to crossing their fingers that Cooper and Lady Gaga would get together.
Even though Bradley Cooper and Irina Shayk broke up, Lady Gaga isn't going to make a move
But according to a source who spoke to Us Weekly, that isn't going to happen. The source said that Lady Gaga "felt bad" about the rumors, and that she "isn't going to get together" with her former co-star. Though the source reports that Lady Gaga felt bad about the rumors, they also acknowledge that "the movie had a major impact on Bradley and Irina's relationship."
The source went on to say that though Bradley Cooper never cheated on Irina Shayk with Gaga, the rumors were difficult for his then partner to handle.
"Even though there was nothing romantic between Bradley and Gaga, the noise was difficult for Irina to deal with."
Which is fair because the internet was pretty fired up about Bradley Cooper and Lady Gaga after A Star Is Born was released.
Bradley Cooper and Irina Shayk are trying to co-parent amicably
Though the couple has officially split, they are, reportedly, remaining friendly in an effort to co-parent as best they can. A source told People that the couple was seen being "friendly" with one another. And, earlier this week, Bradley Cooper was spotted outside Irina's apartment in New York City.
Cooper and Shayk are "amicably working out how to share custody of their daughter," Lea de Seine Cooper-Shayk, who was born in 2017, according to People.
But, apparently, Cooper and Shayk might not be done for good. A source told E! News that the couple will go back and forth about staying together.
"Things get a little bit better but then they find themselves back in the same place of questioning whether being a couple is what's best," they reported. "They want to stay together for their daughter, but neither of them are very happy."
Read more:Lady Gaga is Setting up Mental Health First Aid Training Programs for High Schoolers