Lady Gaga Just Collaborated With This Unsuspecting Indian Singer
Lady Gaga is one of the best-selling artists of this generation. She rose to fame in the late 2000s and became known for her eccentric songs and bold concepts.
Over the years, Gaga has also collaborated with many big names in music, such as Beyonce, Tony Bennett, and R. Kelly. Recently, she got the chance to add another name to the list: Bappi Lahiri. Read on below to learn more about who Lahiri is and what collaboration he has done with Gaga.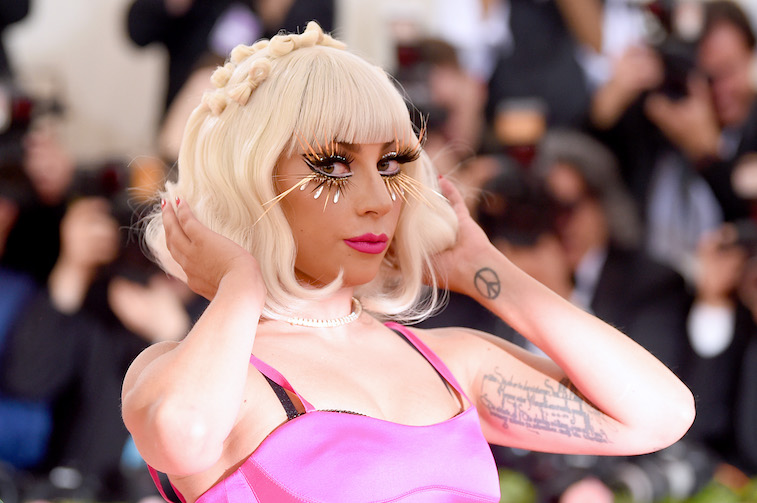 Who is Bappi Lahiri?
Lahiri is an Indian musician who has been releasing music since the 1970s. He became popular in India in the 1980s for producing upbeat songs that are used in successful films such as Namak Halaal (1982), Disco Dancer (1982), and Sharaabi (1984).
According to Lahiri's website, he is "widely recognized throughout India as the sole originator of the disco beat in India" and his work in popular movies has "left a lasting imprint in the minds of all those who heard the music."
Aside from composing songs, Lahiri has also lent his voice to Hindi dubbed versions of Hollywood movies. For example, he dubbed Elton John's character in Kingsman 2: The Golden Circle and Tamatoa in Moana.
What do we know about Lady Gaga and Bappi Lahiri's collaboration?
In late October, Lahiri revealed that he has just recorded two songs with Gaga. As reported by the Hindustan Times, Lahiri said: "Yes, two duets, with her singing in English and me in Hindi in my inimitable style. We are now waiting for the release to be greenlit, hopefully by the year-end."
This news came a few days after Gaga herself posted a Sanskrit verse on her Twitter account. She tweeted: "Lokah Samastah Sukhino Bhavantu," which roughly translates to "May all beings everywhere be free and happy."
Lahiri shared that he has a collaboration with Snoop Dogg coming out as well.
What other things is Lady Gaga doing right now?
Besides working with Lahiri, Gaga also has other projects on her plate at the moment.
She currently has a Las Vegas residency called Lady Gaga: Enigma. The residency consists of two types of shows: Enigma, which features Gaga's hit songs, and Jazz and Piano, which features music from The Great American Songbook as well as stripped-down versions of Gaga's songs.
She once said in a statement that her residency is "a celebration of all that is unique and different within us."
Gaga's residency has been a big hit with both fans and critics alike. Her opening performance did better than those of other popular artists such as Britney Spears, Shania Twain, Gwen Stefani, and the Backstreet Boys.
The first show premiered in December 2018 and was initially meant to end in November 2019. However, due to its success, new dates have been added to allow the show to run until May 2020.
Another project that Gaga recently worked on is her makeup line, Haus Laboratories. The cruelty-free, vegan cosmetic brand was launched in September 2019 exclusively on Amazon.
Gaga told Allure that her makeup is not meant to sell insecurities, but rather, she wants to help other people realize their self-worth. She said: "A lot of thought was put into each product so that it would be something that was truly life-changing for every consumer."
Finally, something big that fans can look forward to is Gaga's upcoming sixth studio album. Gaga has been seen in the studio often and is reportedly working with big-name producers such as Boys Noize, Sophie, and DJ White Shadow.
She also once tweeted that she is calling her next album "Adele," though it remains to be seen whether this is a serious move or not. In any case, the release date for the album is still unknown.