How Many Outfits Did Lady Gaga Wear At the Met Gala?
Sure, award shows are a fun place to check out the latest celebrity fashion. But if you really want to see some of the most incredible outfits ever designed, there's only one red (er, pink) carpet you need to watch: The Met Gala. Every year, the biggest names in entertainment shell out an exorbitant amount of cash to attend this annual display of beauty and wonder.

While some of our favorites didn't make an appearance (what gives, Rihanna and Beyoncé?) this year, others showed up — and didn't disappoint. Enter Lady Gaga. Here's what the singer and actress wore this year.

What is the Met Gala?

First, for those who aren't familiar: The Met Gala (also known as the Met Ball) is a fundraising event for the Metropolitan Museum of Art's Costume Institute. Every year, a new theme takes over the exhibit, and to mark this, the biggest stars attend in their own costumes meant to celebrate the theme.

This year, the theme was "Camp," which was interpreted very, very differently across the board. Because this is such a hard concept to articulate, let alone demonstrate, some succeeded, while most failed to miss the mark. But, as always is the case with art, it's all subject to interpretation.

Lady Gaga took things to another level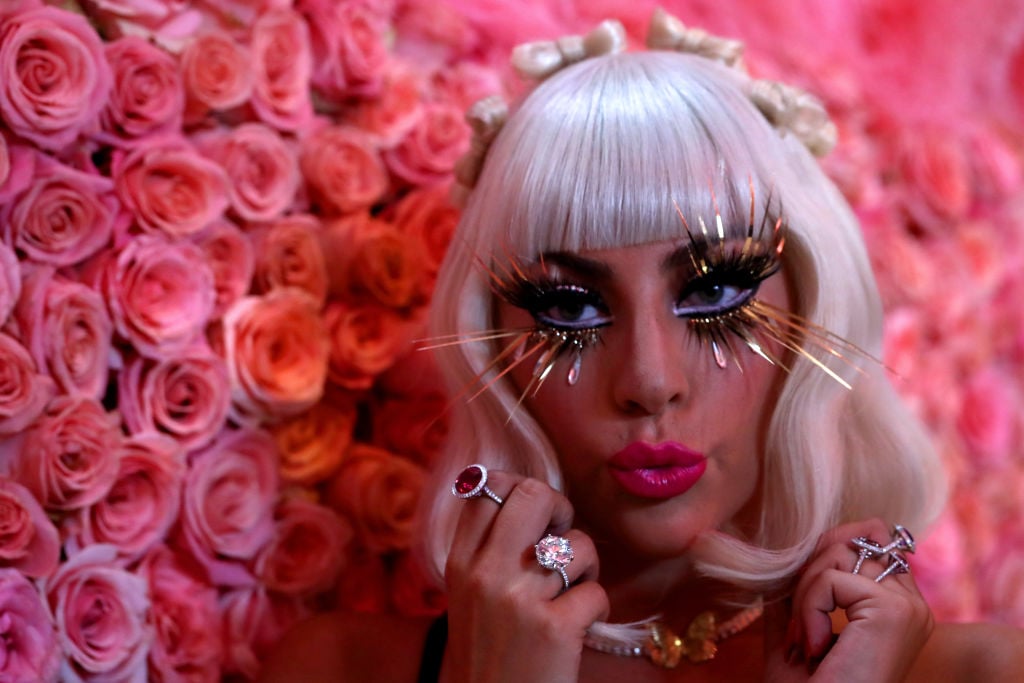 Many of the gowns and tuxes circulating the internet are outlandish, featuring unique color palettes, intriguing fabrics, and accessories so out there you never could have seen them coming. But Lady Gaga, always one to take fashion risks, did something different: She wore four different outfits while walking the carpet.

Yes, you read that right. Gaga turned the whole event into a performance art piece. And while it's hard to say whether or not that falls into the category of campy, it was, undeniably, a fun experience for those watching.

Her first look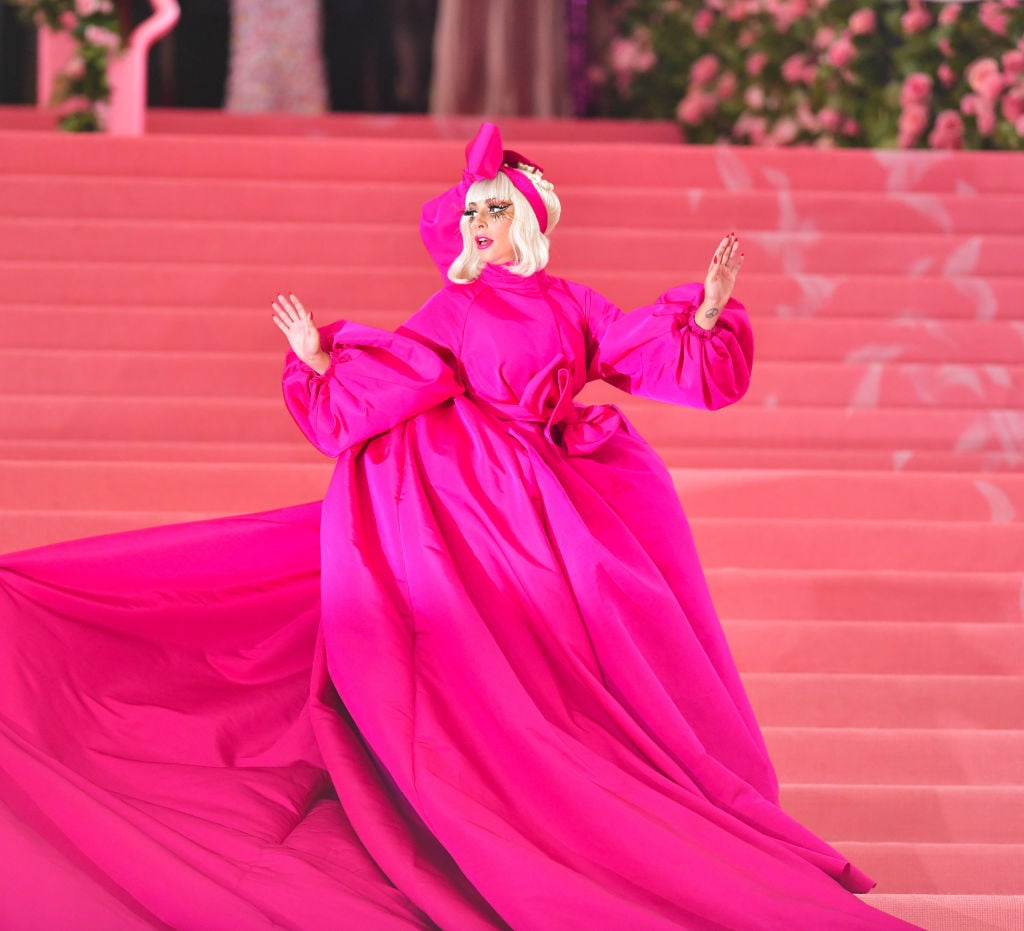 As you can see above, Gaga started off the night in a very large, billowing pink gown with a seemingly endless train. In fact, her entire look was pink, from the bows around her waist and on her head, to her nail polish and lipstick. The most notable details were her false eyelashes and the little platinum bows that matched her hair.

The second outfit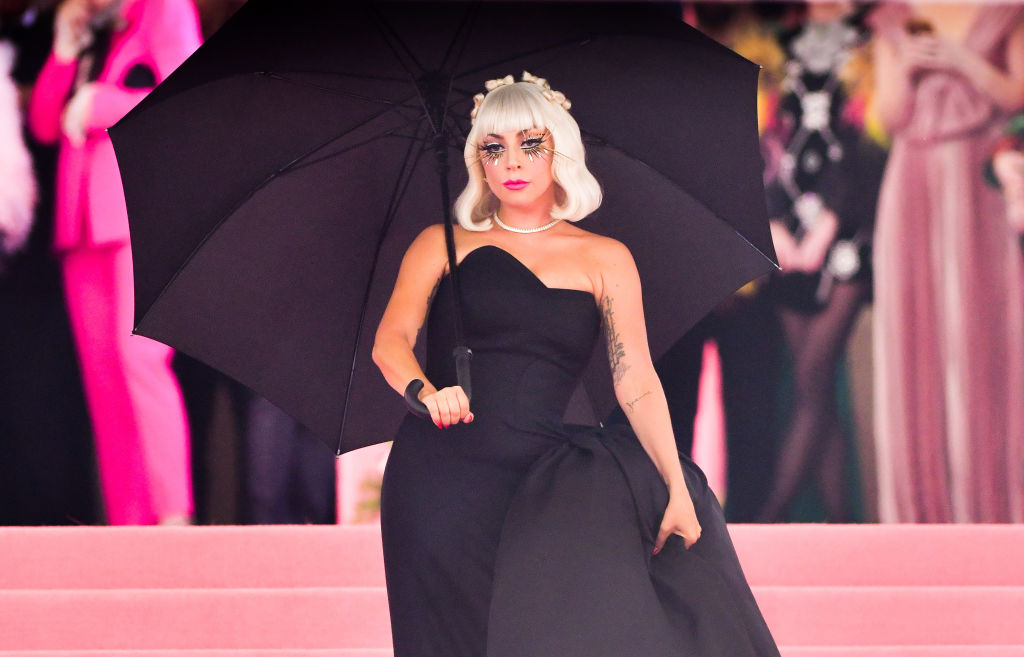 This first look was, by Gaga standards, very tame. So it probably wasn't too surprising when members of her entourage helped her to remove the pink gown, revealing a black, strapless dress. This second outfit also was a bit more in line with ordinary Hollywood looks, and resembled something you might see on a modern red carpet. Gaga removed her giant pink bow and replaced it with a large black umbrella. But she wasn't done yet…

Gaga's third costume change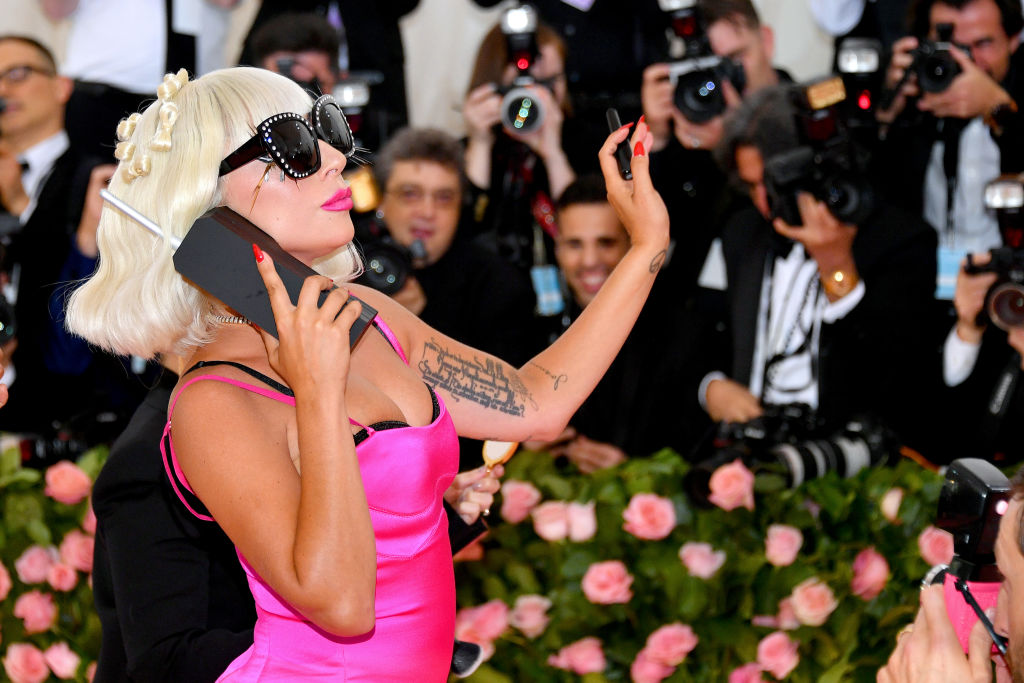 Though it wouldn't appear by looking at it that Gaga's black gown was hiding anything, we soon learned that wasn't the case. The artist transitioned back to Barbie pink, revealing a tight pink dress, held up by skinny straps. She got rid of her umbrella, adding on some large, bedazzled black sunglasses and a fake cell phone that looks like the one Zack Morris used on Saved By the Bell.

At this time, Gaga's people surrounded her, spraying her hair and even holding up a little mirror so she could reapply her lipstick. She was clearly in full-on diva mode for this look. And still, there was one more to go.

Her final look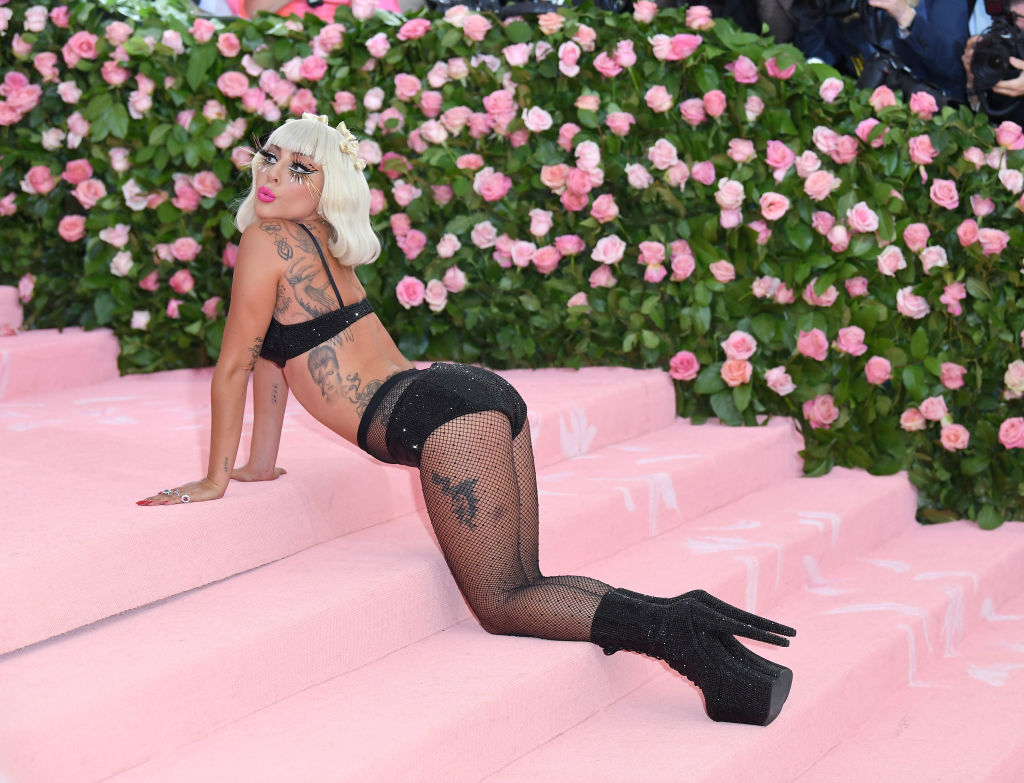 Gaga completed her transformation by stripping down to almost nothing. Her fourth costume change consisted of a black bra, underwear, fishnet stockings, and the reveal of her platform, high-heeled boots. She then took to posing as she climbed the steps, along with a wagon bearing the words "House of Gaga."

What does Gaga's performance tell us? Is it about the way the paparazzi strip celebrities down to nothing? Is it a reflection of how we peel away layers to reveal who we really are? Or was it just a lot of fun? That, like the rest of the gala, is subject to interpretation.