Lady Gaga Reveals Her History With Self-Harm: 'I've actually not opened up very much about this'
Lady Gaga is frequently a voice for the underdog and the voiceless, speaking up on behalf of the LGBTQ community and against bullying. She founded the Born This Way organization in 2011. At the time, she stated that the heart of the organization was "to establish a standard of bravery and kindness, as well as a community worldwide that protects and nurtures others in the face of bullying and abandonment."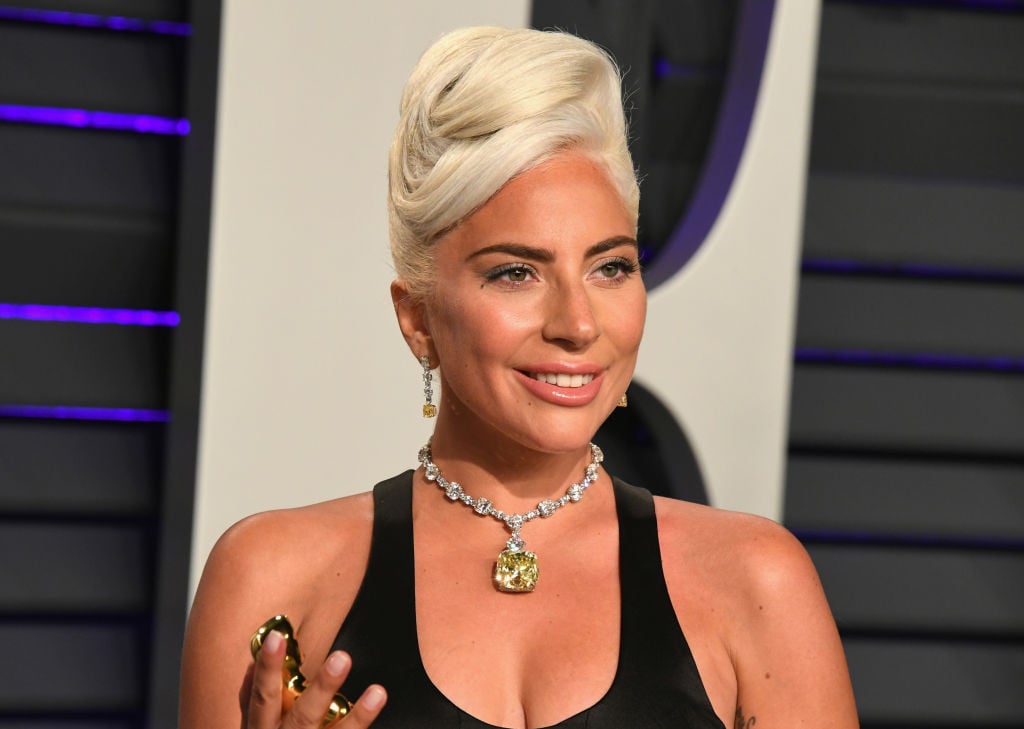 The Poker Face singer recently opened up about a time she herself felt unseen emotionally. Gaga revealed how self-harm played a role in what became a vicious cycle. It was kindness, she said, that ultimately showed her the way to healing.
Read more about the actress' emotional journey and how she is helping to remove the stigma surrounding mental health issues.
'I was trying to show people that I was in pain'
In an interview that will appear in the December 2019 issue of Elle, the songwriter spoke with Oprah Winfrey about her experience harming herself. She emphasized to Winfrey that, while she is not glamorizing self-harm, she was taking the opportunity to draw the subject out of the shadows of shame.
"I've actually not opened up very much about this, but I think it's an important thing for people to know and hear," she told Winfrey. "I was a cutter for a long time, and the only way that I was able to stop cutting and self-harming myself was to realize that what I was doing was trying to show people that I was in pain instead of telling them and asking for help."
"I'm very grateful that I don't do it anymore, and I wish to not glamorize it."
Gaga discovered that 'kindness heals all'
Gaga shared with Winfrey how it was her fans who opened the door to healing for her. When she looked at them, the songwriter felt understood and visible.
"I think [healing] really started with my relationship with my fans. Looking out into the audience and seeing so many people who were like me, people who felt different, who didn't feel seen or understood. …I recognized very early on that my impact was to help liberate people through kindness. I mean, I think it's the most powerful thing in the world, particularly in the space of mental illness."
Gaga's new makeup line and healing in the power of beauty
Gaga and Winfrey spoke as well about Gaga's new makeup line, Haus Laboratories. The Oscar winner explained the power of beauty in makeup and how it helped her become 'Lady Gaga'.
"[Beauty] is very powerful…when I was young,…and went to the drugstore to buy makeup, I experimented with color, and I looked at myself in the mirror, and I literally made myself. I invented Lady Gaga. And it made me feel strong, it made me feel powerful…it was like Clark Kent and Superman—it gave me wings to fly."
"As my career progressed, even before I was famous, when people would say, "Oh, the makeup, there's too much makeup. It's over the top, blah, blah, blah," I would be like, "This is my life force. This is what helps me fly."
About Haus Laboratories, the Shallow singer said, "[it] exists in an influential space in culture where we say, "Our Haus. Your Rules." And everyone is welcome—all gender identities."
If you or someone you know is in suicidal crisis or emotional distress, call 1-800-273-8255 for the National Suicide Prevention Lifeline. 
Read more: Lady Gaga Just Collaborated With This Unsuspecting Indian Singer