Lady Gaga's Reaction to Her Full-Body X-Ray
Lady Gaga underwent an extensive X-ray after falling offstage during her concert residency. Find out how she reacted to the incident.
From the beginning of her career, Lady Gaga has been known for her entertaining and extravagant live performances. On Thursday, she tried to make a fan's night by dancing on stage with him. The whole ordeal ended with Lady Gaga falling off stage and getting her entire body X-rayed. Here are the details of this harrowing incident.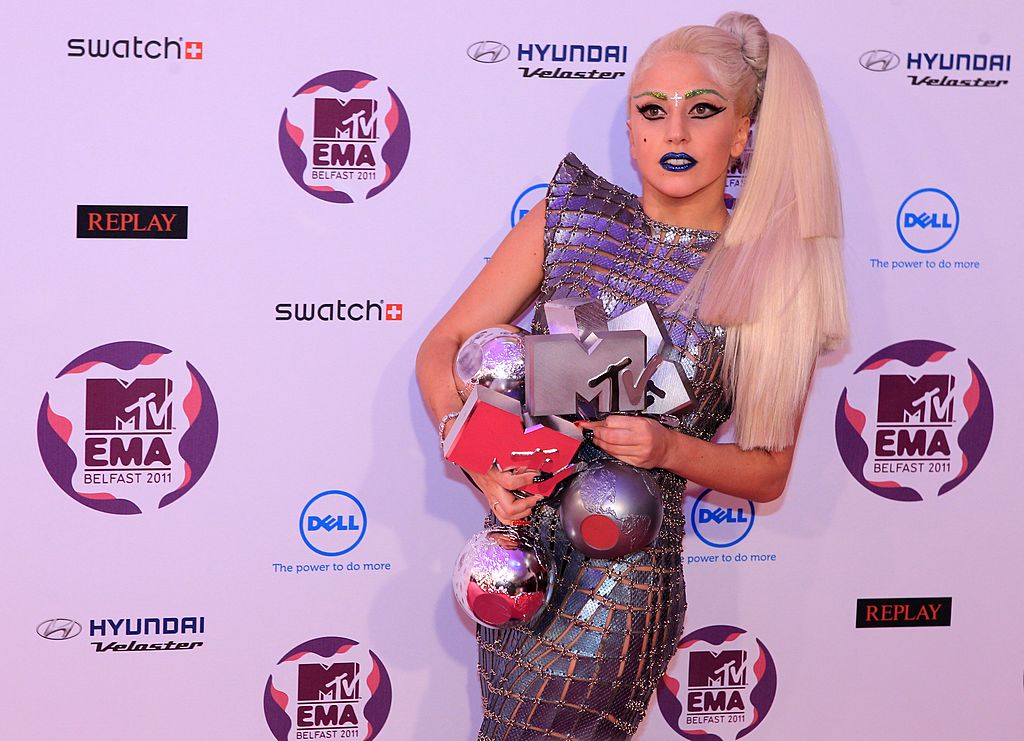 Lady Gaga Falls Onstage
Entertainment Weekly reported that on Thursday, the singer was performing at her Las Vegas residency show, Lady Gaga Enigma, which has been warmly received by fans. The residency comes on the heels of similar residencies by Britney Spears and Mariah Carey. On each night of this residency, Gaga invites a fan on stage with her.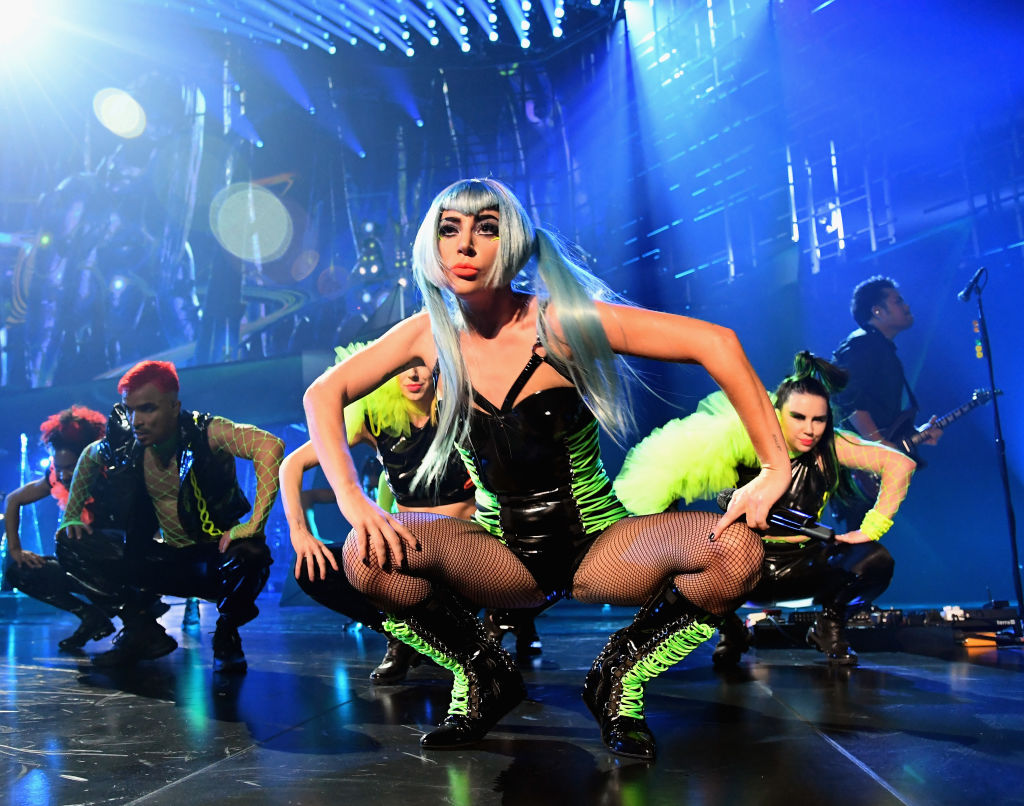 After inviting a male fan on stage, Lady Gaga allowed him to take her in his arms and the two danced. The crowd was enjoying the intimate dance before the singer and the aforementioned fan lost their balance and fell off stage.
In one of the several videos taken of the incident, fans in the audience went from cheering on Lady Gaga to gasping in terror at the thought that she might have gotten hurt. Gaga got right back up after suffering the scary fall.
Gaga Reacts to the Fall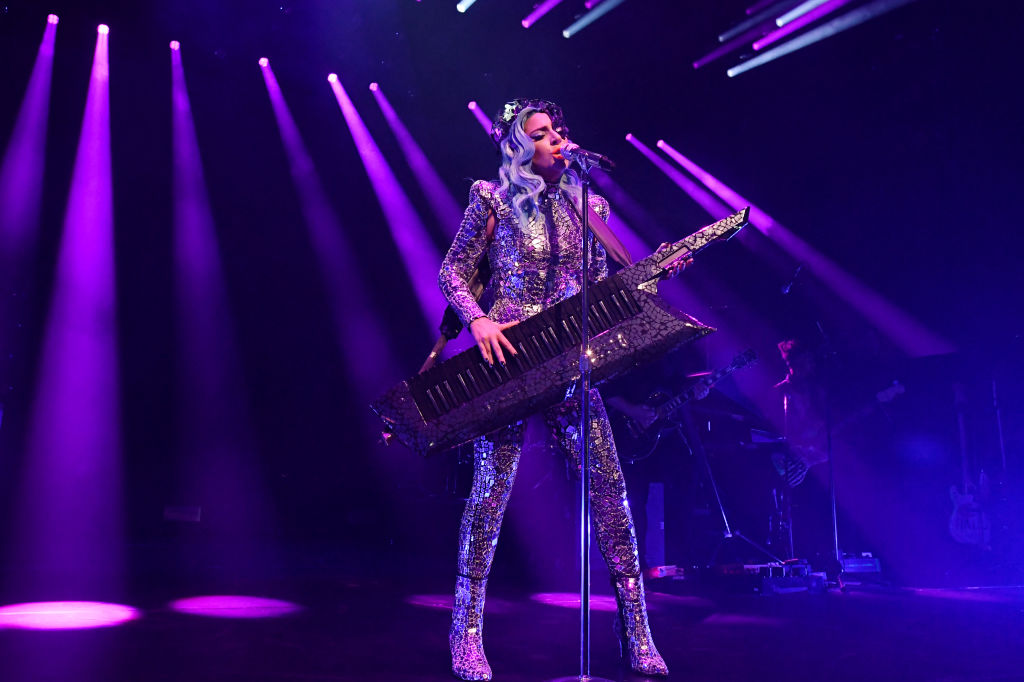 Lady Gaga assured the audience by saying "Everything's okay. Everything's okay. The only thing that's not okay is we need some stairs for the damn stage so I can get back up! That was a fall! But sometimes, even if you fall, you make it up!"
The statement didn't just fit with the specifics of this situation. Lady Gaga's music often promotes self-empowerment. Her comments fit in with the theme of resilience that is often found in her music.
She also tried to reassure the fan that fell off stage that he shouldn't feel upset. Lady Gaga asked if he was alright and then invited him back on stage, saying "Come on up! Everything's fine! It's not your fault, let's go, come on. Are you okay? Can you promise me something? Will you just forgive yourself right now for that happening? It takes two to tango!"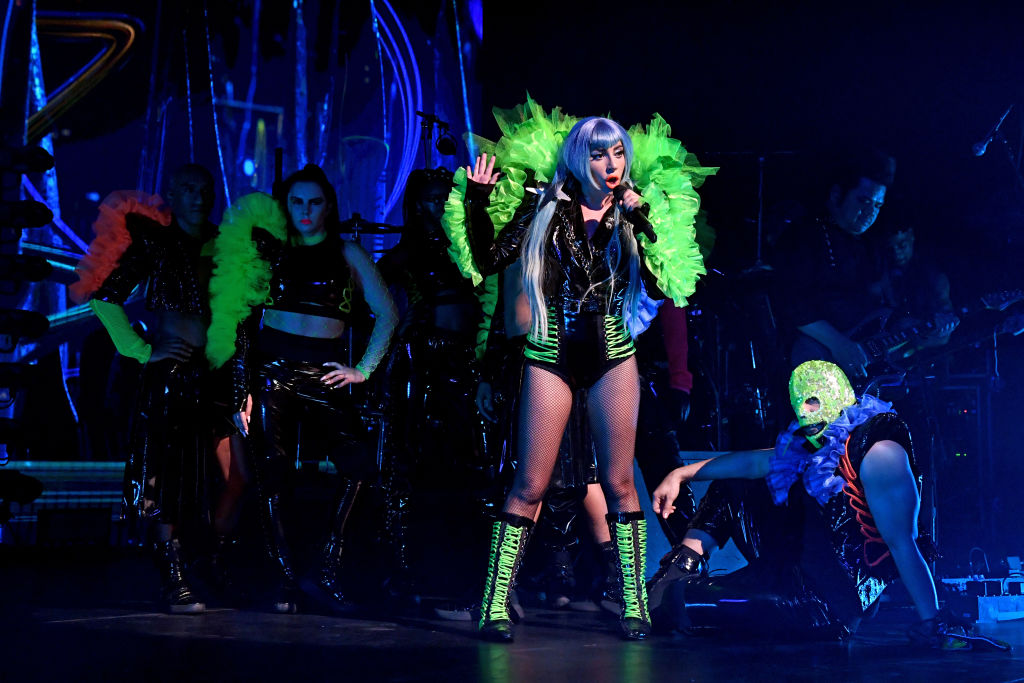 Lady Gaga was also very protective of her fan, adding "If anybody on the internet is mean to you tomorrow about this then I'm going to be very upset with each and every one of them. It's complicated being up here. But thank you for coming up."
He didn't seem to be upset about the incident. He posted on social media "I think it's amazing! [I've been a fan of Lady Gaga for] 11 years and we f—— love each other so much we fell off the damn stage … We fell into each other's arms, Jack! We're like Rose and Jack from the Titanic!"
Gaga Is Fine, According to X-Rays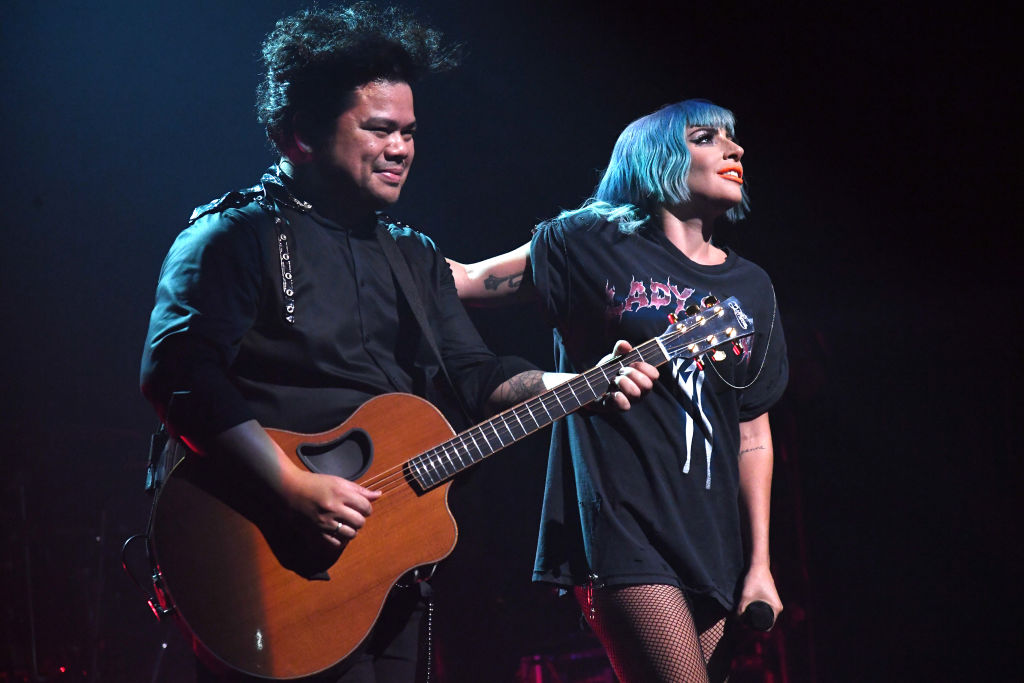 Although she had no apparent injuries from the incident, Lady Gaga was not taking any chances with her health. The singer got numerous x-rays to make sure that she was not hurt.
On Instagram, the singer posted "When they have to X-Ray almost your entire body…Just Dance. Gonna be ok." The post humorously assured her fans that she's fine, making an obvious reference to her first hit single, "Just Dance."
This is not the first time that the singer has fallen during a performance. In 2011, Marie Claire reported that the singer fell on the floor during a performance of her song "You and I" in Houston. Much like what happened when she fell this week, the singer remained cool, calm, and collected and resumed her performance.