Lamar Odom Claims Khloe Kardashian Beat Up a Stripper She Caught Him With
Some shocking details are coming to light about Lamar Odom and Khloe Kardashian's marriage in Odom's new book. In addition to admitting that he threatened to kill his then-wife, he also shared the details of Kardashian beating up his stripper mistress in 2012. There's definitely a lot about their relationship that went on behind closed doors.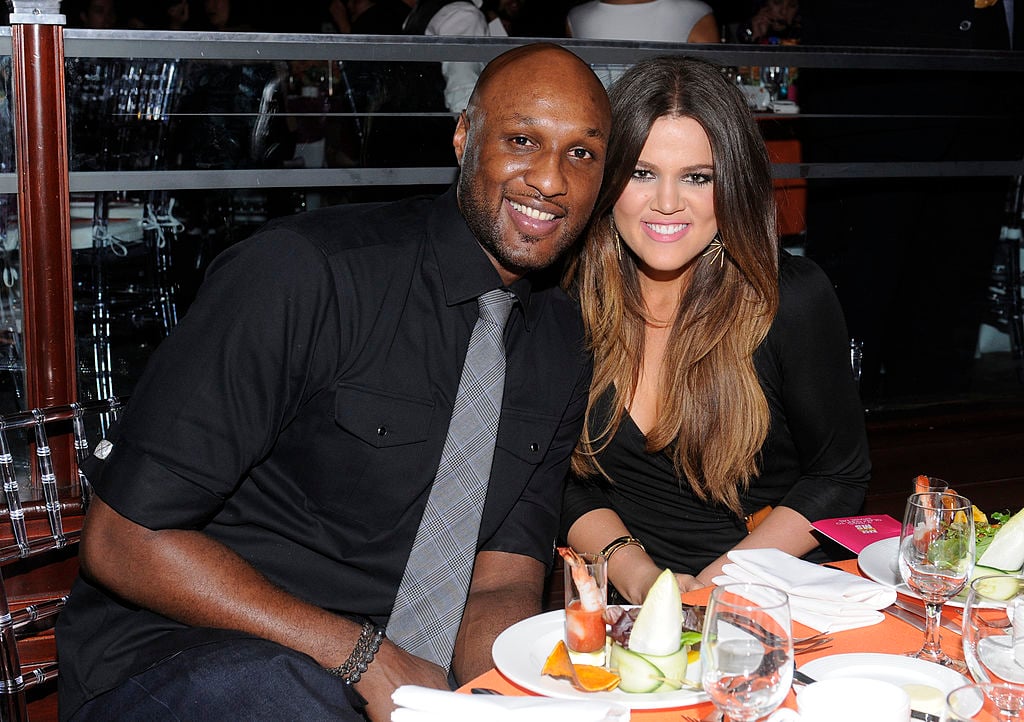 Odom claims Kardashian and mom Kris Jenner caught him cheating
The former NBA player writes about a surprising altercation in his new memoir Darkness to Light, sharing how Kardashian and her mom found him at the Hotel Roosevelt surrounded by "naked girls everywhere," according to transcripts obtained by RadarOnline.
Odom claimed that Kardashian, Kris Jenner, and their security guards "bulldozed" into the room after being given a key by hotel staff since they were still married.
Odom notes how Kardashian went after one of the strippers, as he recounted: "Khloe's beating the s**t out of one of the girls who tried to protest. She's dropping vicious blows all over the top of this girl's head."
He added that Jenner was "screaming" and the security guards were trying to stop Kardashian and the stripper from fighting. He further claims that Kardashian told him to pack up and security removed "all traces of drugs" from the room.
He kept a lot of secrets from Kardashian
In his book, Odom addresses his sex addiction as well, writing: "I have been obsessed with sex for as long as I can remember. I am a sex addict — I've had sex with more than 2,000 women. There were too many strippers to count. It wasn't a big deal, but often I would pay them. I never thought less of them."
In an interview with Good Morning America, Odom talked about hiding his drug use and cheating from Kardashian for "a long time," sharing, "I was a professional at hiding it. You don't want your wife to know that you're sniffing coke and… having sex with other women."
Of his time in the Kardashian family, Odom said he "loved it," sharing, "A red carpet is rolled out for you everywhere you go… What's not to love about that?"
He was also literally at the top of his game when they shot the reality TV show Khloe and Lamar, explaining, "I don't really think there's ever gonna be another NBA player to be on a number-one reality show, playing high-level basketball."
Odom threatened to kill Kardashian
Among the many bombshells in his book is the shocking story of getting high and threatening to kill Kardashian.
He writes in the memoir: "Khloe came down and knocked on the door. I opened it suddenly and grabbed her forcefully by the shoulders, which frightened her. 'What the f**k are you doing?' I screamed, out of my mind. 'You trying to embarrass me in front of my friends? I'll f**king kill you! You don't know what I'm capable of!'"
He said he was "embarrassed and ashamed" of the way he acted, calling the incident "a new low for our relationship and my life… the most regrettable moment in a series of regrettable moments."
Odom further explained during his GMA interview: "I'm pretty sure she had to be scared at that point in time. I'm thinking about it now, like, I couldn't believe how I was treating that queen like that."