Lamar Odom is Engaged, But Does He Still Miss Khloe Kardashian?
Congratulations are in order for Lamar Odom…or are they? The former NBA player proposed to his girlfriend Sabrina Parr after just three months of being with her. Normally, celebrity engagements are a good thing, but the timing seems a little off. Just a few months ago, Odom was still doing interview after interview about how he messed things up with his famous ex-wife, Khloe Kardashian.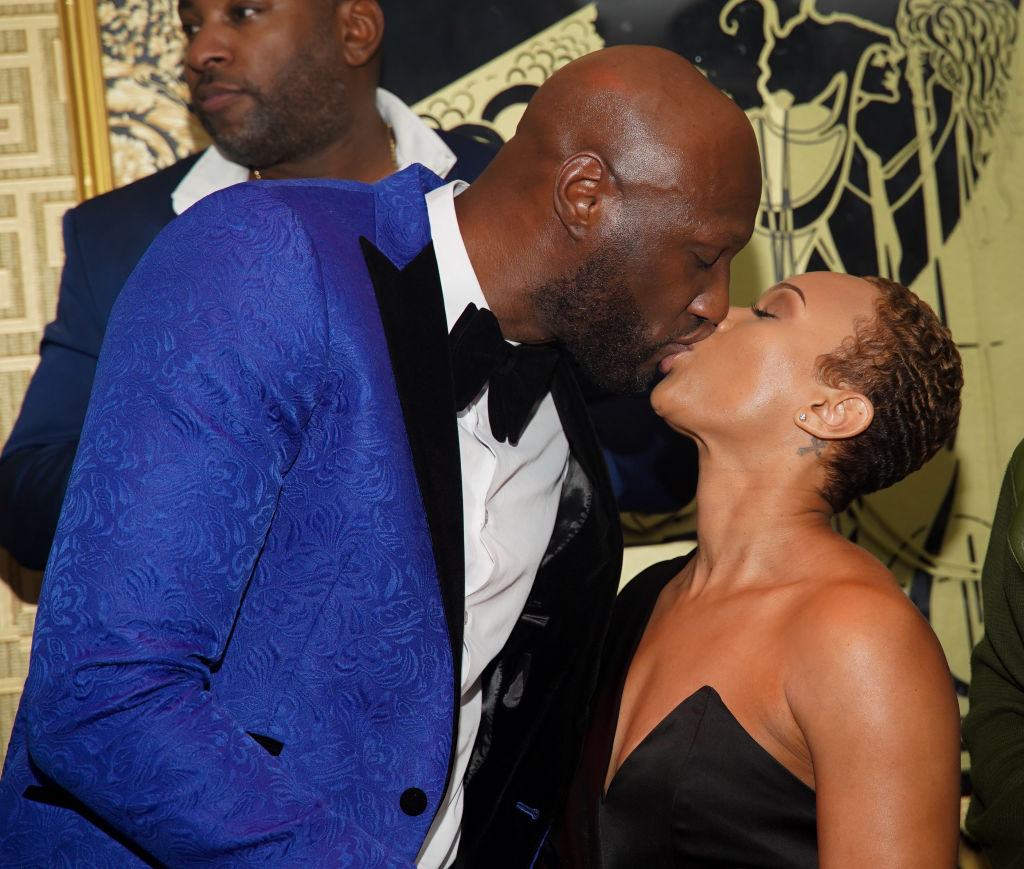 Odom seems happy enough in his new relationship with Parr, but underneath it all, is he still missing Kardashian?
Lamar Odom and Sabrina Parr's relationship
Odom and Parr's speedy engagement should be no surprise as it's almost exactly the same thing that he did with Kardashian. Odom and Parr have only been linked with one another since July of this year. In August, they made their relationship public when Odom posted Parr to his Instagram.
"What we have is much more than they can see," he captioned a photo of the two of them.
Since then, the pair has been going strong.
Lamar Odom's engagement
On Nov. 11, Odom announced to the world that he and Parr were engaged.
"Introducing my new fiancée!!" he wrote under a photo showcasing Parr's new massive rock. "Soon to be Mrs. Parr-Odom. She the ONE!!!!! @getuptoparr."
Parr also shared her excitement on Instagram.
"I SAID YES!!!!💍👰🏽@lamarodom#mrsparrodom#lamarandsabrina,"she captioned her engagement post.
But not everyone has been as happy about the news as these two. Odom's son, Lamar Odom Jr. took to the comments' section of his father's post to call Odom out for not telling him the news first.
"Not a text or a phone call to see how people who've know this dude his whole life to see how we would feel or react," he wrote. "Knew shawty for 4 months and already got you twisted. Family n friends already don't approve of homegirl but already she got your a** inna sunken place. Shame family gotta find out on social media but that's been how life been all the time as the son of an Odom."
Does Lamar Odom still miss Khloe Kardashian?
Odom and Kardashian got married in 2009 after a whirlwind romance. Their relationship was shown on the Keeping Up with the Kardashians spin-off, Khloe & Lamar. For a while, the two were inseparable. But that all came crashing down when Odom suffered an overdose at a brothel that left him in a coma. The two officially divorced in 2016 but that doesn't mean that Odom feels any less strongly about Kardashian than he did back in those early days.
"Love is strange," Odom said on SiriusXM's The Jenny McCarthy Show in May.
"I'm gonna tell you something too," he continued. "I love my family with all my heart, but that's how I knew she was the one because no one could tell me no I wasn't getting married to Khloé. It would have been real easy for me to say, 'Alright, don't ever call me again.' … That's how strong it was."
"Is she still the love of your life?" Jenny McCarthy asked.
Without pause, Odom responded, "yea."
As the interview was just a few months ago, it's probably safe to say that there are still some feelings there when it comes to Odom and Kardashian.