Lamar Odom Reveals That He Left Taraji P. Henson for Khloé Kardashian
Lamar Odom just shared some juicy details about his romance with Taraji P. Henson and how it ended.
When you think about Lamar Odom's relationship history, Khloé Kardashian is likely the only one who comes to mind. But she's really not his only celebrity lover.
In his 2019 memoir, Darkness to Light, the former NBA star revealed that he had previously dated Hidden Figures actress, Taraji P. Henson. "We started secretly dating and quickly fell in love," Odom wrote. He said that he and Henson spent almost "every day" together and described their romance as "one of the happiest times of [his] life." 
But the relationship eventually fell soured. In a new interview, Odom said that things came to an end after he started falling for Khloé Kardashian.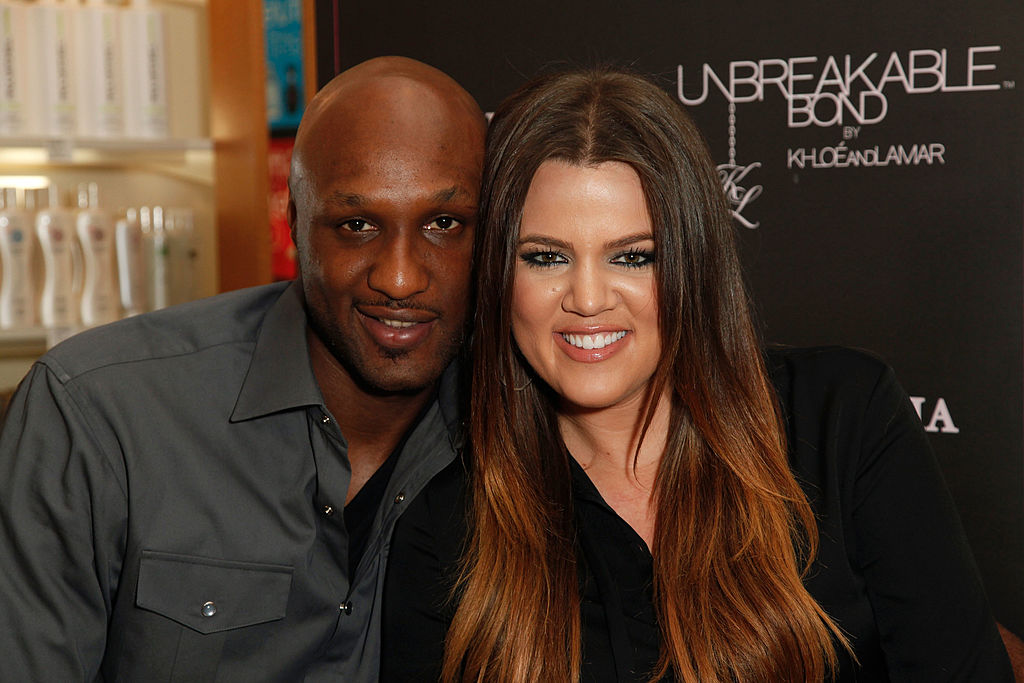 Odom got candid about the romance in a new interview
The basketball star opened up about his romance with the Oscar nominee in an upcoming episode of TV One UNCENSORED.
"She was a little older than me, but I learned a lot from her because that was the most significant relationship as a grown-up that I had with a Black woman. I used to carry a picture of her on the road with me," Odom said of Henson.
He added, "She gave me inspiration. A Black woman, working like that, that's just as good at her craft that I am in my craft."
But, at some point, the romance fizzled. "Things ended with Taraji because I was an immature punk. I didn't know how to tell her that I was falling in love with another woman named Khloé Kardashian," Odom continued.
Odom and Kardashian got married in 2009 about a month after they met. They were together for about four years before splitting in 2013. Their divorce was finalized in 2015.
Odom's latest revelation might be heartbreaking. But, on the bright side, Henson has found love again. The What Men Want actress is currently engaged to NFL star Kelvin Hayden.
Odom's episode comes amid Kardashian drama
The TV One episode airs on Oct. 27 — the same day an episode of Keeping Up with the Kardashians airs, in which Khlo gets into an argument with Kris Jenner over an alleged lie the momager told her about Odom.
The details are mostly unclear, but Odom mentioned in his book that Jenner had been dishonest when she allegedly told him that Kardashian wanted to mend their relationship following his cheating scandals.
When he went to meet his estranged wife, he claimed, the paparazzi were waiting to capture the moment.
"[Kris] must of called the paparazzi and arranged for them to be there, knowing Khloé would be caught off guard and react accordingly," Odom explained. "Now here's the kicker— and this will show you how devious Kris Jenner is— Khloé had no idea I was going to be there."
"She was frightened and jittery," he continued. "From the outside, it looked like I was ambushing her while she walked to her workout. We were on bad terms, and she didn't want me there. It all began to make sense."
In a teaser for the upcoming episode, the Good American designer was super upset, saying, "Lamar is writing a book. In the book, I found out that mom's lying to me."
Fans will be able to watch both moments on Oct. 27. Clearly, they won't want to miss it.