Lamar Odom's Family on Why They Don't Like Khloe Kardashian
Lamar Odom and Khloe Kardashian's whirlwind romance was a media frenzy. Their love was on public display for the world to see with the reality show, Khloe & Lamar, and appearances on Keeping Up With The Kardashians. Their relationship's demise received just as much attention, with allegations of infidelity and drug addiction.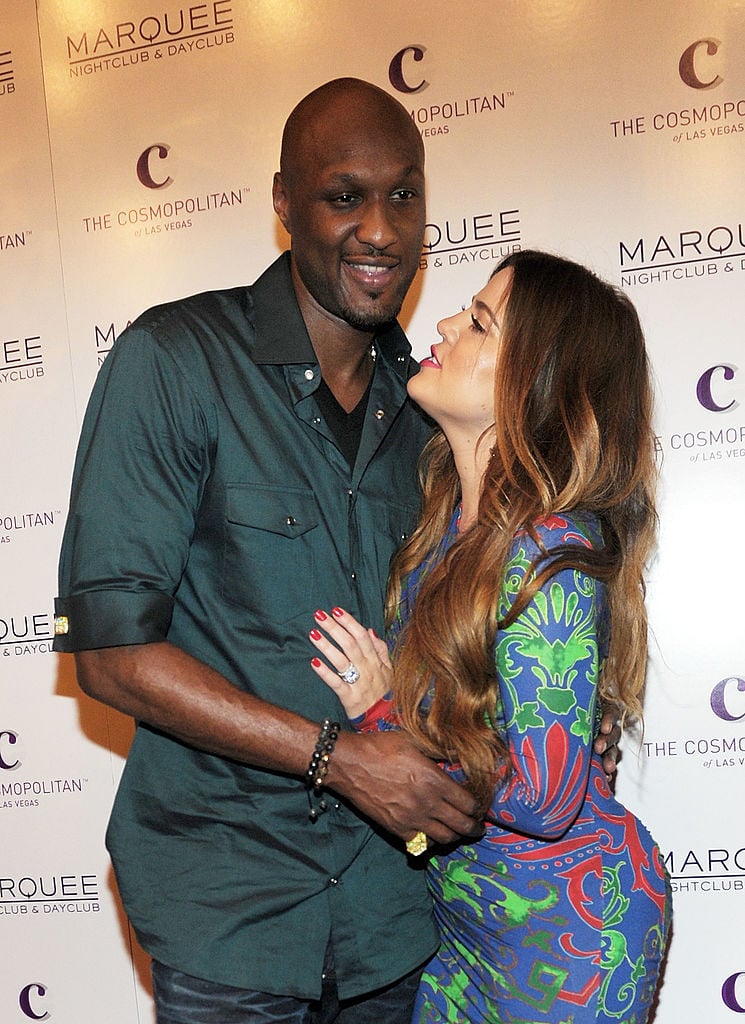 Despite their eventual divorce, both have maintained that they were each other's true love. Odom has always given Kardashian praise for being a good wife, and even more so for stepping in during his very public overdose. But, his family does not share the same sentiments.
Khloe Kardashian nurses Lamar Odom back to health after he overdoses
The world stopped when it was announced that Odom was hanging by a thread after overdosing in a Las Vegas brothel. Reports varied and it was unclear on the state of his health. It was later confirmed that medical teams were able to stabilize the athlete and he was later transferred to a special facility for close monitoring.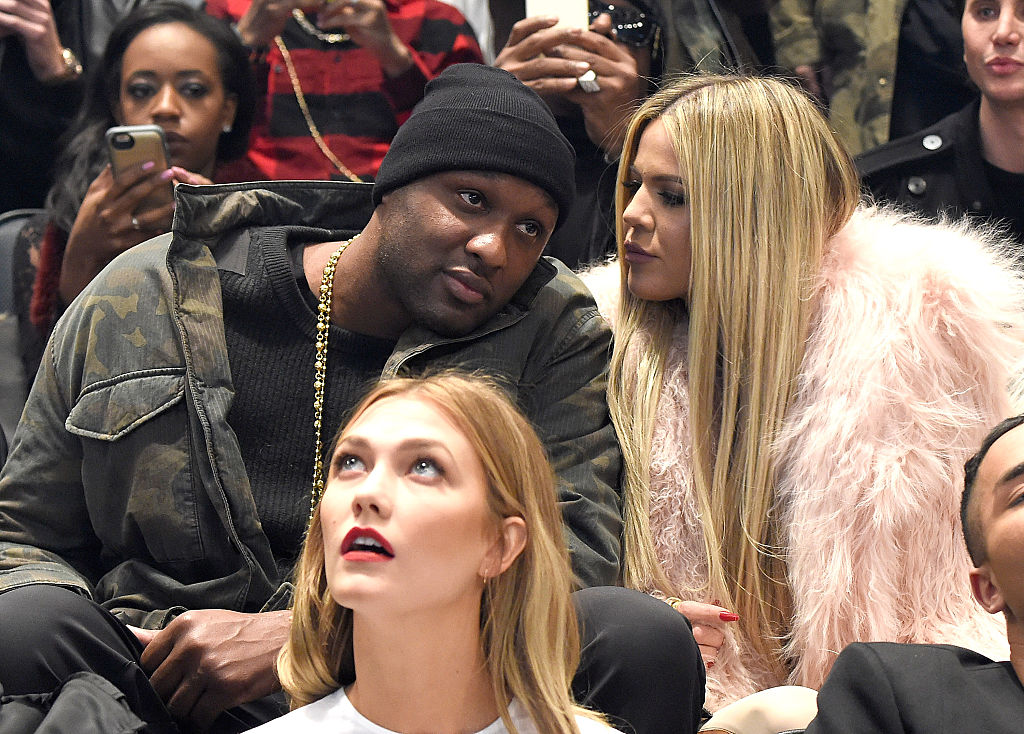 Odom later revealed the scary details that took place after his overdose. Doctors proclaimed that Odom was a "walking miracle" after suffering 12 strokes and six heart attacks while he was in a coma. The Kardashian clan flew into Nevada to ensure that Odom had the proper care, with Khloe taking the lead.
Odom opened up to radio personality, Big Boy, in January 2019 and spoke about the things Kardashian did outside of making medical decisions to get him back on track. "She helped wipe my a**," he joked. "Made sure I knew who my mother was."
Lamar Odom credits Khloe Kardashian for saving his life
Odom has always publicly declared his love and adoration for Kardashian, especially after his near-death experience. Kardashian said that she did so out of love for her ex-husband. Odom has always said that Kardashian had no obligation to him, especially since they were no longer together during his medical crisis.
While promoting his book, Darkeness to Light, Odom has held Kardashian on a high pedestal. In almost every interview, he's sung her praises for being a devoted wife, even during the darkest days. He spoke with love about being "spoiled" by Kardashian during their marriage. When speaking to CNN this past Spring, he said if given the chance, he'd remarry Kardashian "in a heartbeat" and talked about Kardashian's loyalty, telling the publication:
"It goes to show you what a hell of a woman she is and her family upbringing. It makes me feel great [knowing she was by my bedside], our connection will never go anywhere… we are still friends…I am still deeply in love with my ex wife. But, then again, I have to live in a rational space. If it's just being her friend, then that's a blessing in itself. If it goes further, than that, of course that's the icing on the cake."

CNN
During his episode of TV One's Uncensored, Odom spoke further on his love for his ex, explaining that no other woman will ever compare to Kardashian. "Any woman that ever comes into my life, if you want to stay there, don't ever compare yourself to Khloe Kardashian," he declared. "Because what she did for me, you could never do."
Lamar Odom's aunt reveals Khloe Kardashian wanted to pull the plug
While Odom has been vocal about his love for Kardashian and her family, his family has shared opposite views. His ex and mother of his children, Liza Morales, has spoken in the past about the famous family. While she appreciates everything Kardashian did to nurse Odom back to health, she's mentioned before the incident that she was not always convinced that their love was real. She even wrote an op-ed with The Daily Beast on "losing" Odom to Kardashian and how his marriage affected their children.
Morales is not the only one who was skeptical, and according to the Uncensored episode, there was good reason. Odom may give the Kardashians all of the credit for his recovery but his family paints a completely different picture and revealed what allegedly took place behind the scenes.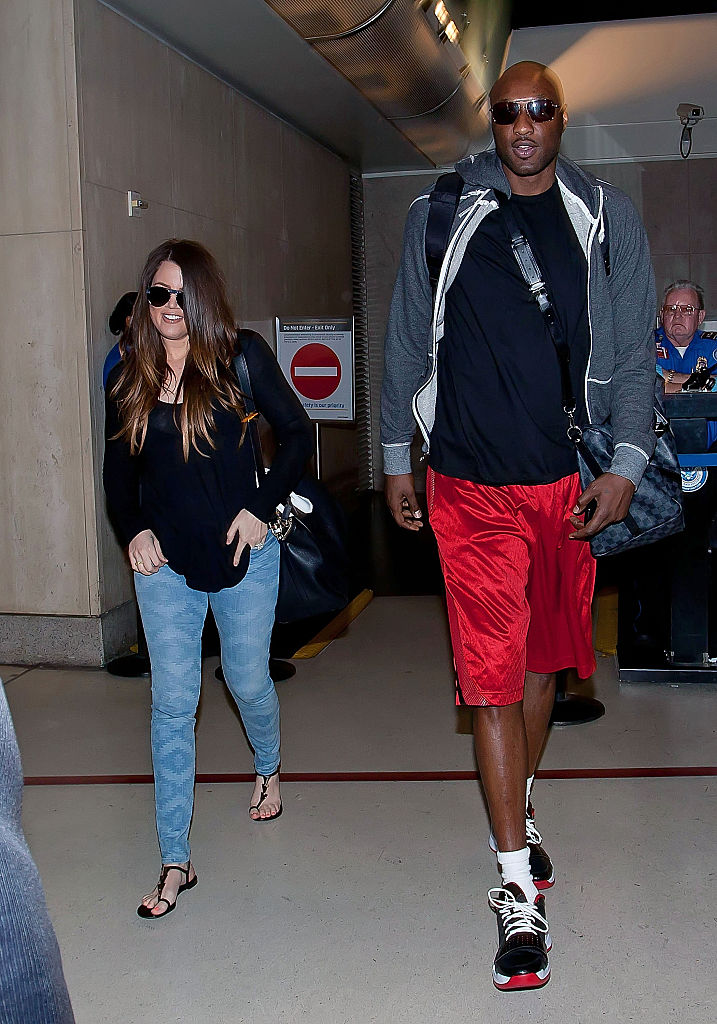 For starters, there was tension stemming from his close family not being present on their wedding day, which took place just a month after they began dating. Things escalated when Odom was hospitalized. His aunt, Janean Mercer, said the Kardashians were extremely distant.
"When he was in the hospital, not one time while we were sitting there waiting…did not say or utter one peep to us, not one word. So we thought something was up. I felt it was scripted."

Uncensored
To make matters worse. Mercer claims that Kardashian wanted Odom's family to sign non-disclosure agreements (NDA), which she refused. She was then told that because she did not sign the NDA, her visits with Odom while he was hospitalized was taken from her. "Khloe wanted to pull the plug," she exclaimed. "They told us to say our goodbyes to him but he fooled them [when he recovered]."
Odom however, maintains that his experiences during his hospital stay with Kardashian as his caregiver were pleasant and he was unaware of anything going on between his two families. He says that because of the energy he felt from his family, his children specifically, he made a full recovery.