'Star Wars: The Last Jedi': Mark Hamill 'Insulted' by Disney's Direction for Luke Skywalker
With Star Wars: The Last Jedi coming to theaters in just a matter of weeks, there are plenty of reasons for Star Wars fans to get excited. But Mark Hamill, who stars in the original trilogy as Luke Skywalker, hasn't been shy about sharing how Disney's vision for the franchise — and his character — differs from what he envisioned. After all, who better than Hamill to know what Luke would be up to after all these years?
Recently, Hamill told the New York Times that he felt insulted by decisions made regarding Luke Skywalker. We took a look at that, plus other things Hamill has said about the new Star Wars trilogy.
Hamill wasn't so quick to return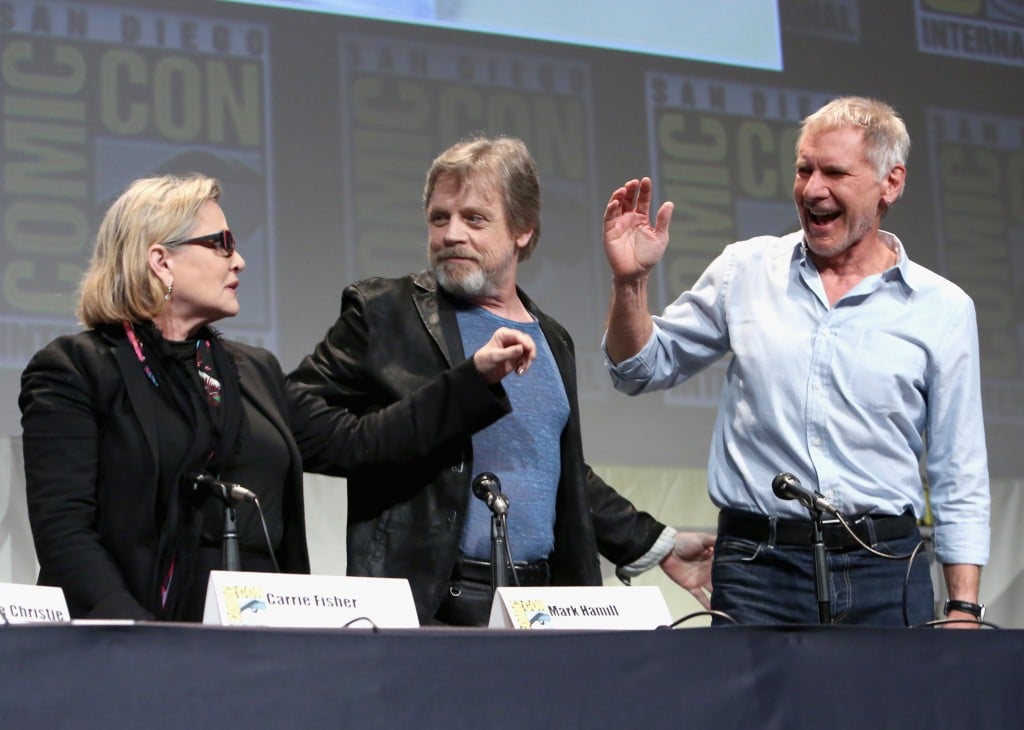 In the interview, Hamill recalls his original meeting with George Lucas and Carrie Fisher in which the Star Wars creator informed them that he was turning over creative control to Disney. Lucas also revealed that a new trilogy was in the works, and Fisher was immediately on board.
"I was completely stunned. Carrie, not a minute went by — she slapped the table and goes, 'I'm in!' I said, 'Carrie, poker face!' … I was just really scared," he said. "I thought, why mess with it? The idea of catching lightning in a bottle twice was ridiculously remote."
"No one wants to see the 50-, 60-, 70-year-old versions of us, running around, bumping heads on the Death Star," he said. "It's sad."
Indeed, Hamill was the last to sign on. He goes on to tell the NYT that he felt that Harrison Ford wouldn't want to return as Han Solo, but once he knew that Ford was also in, it was hard for him to remain a holdout. "Can you imagine if I was the only one to say no? I'd be the most hated man in nerd-dom," he stated.
He didn't care for his limited role in The Force Awakens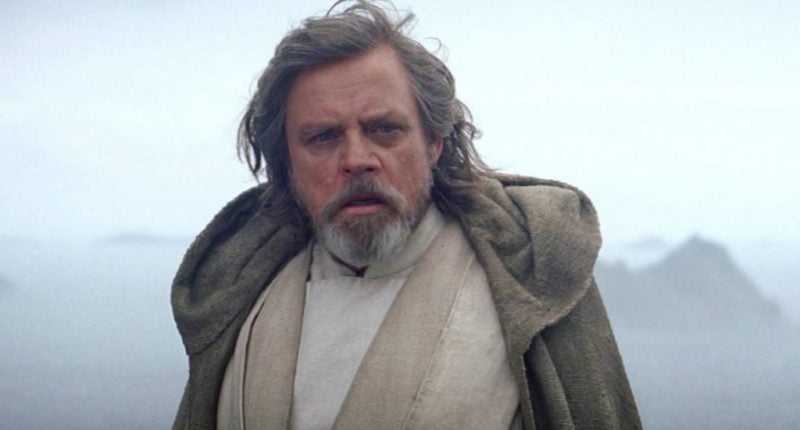 After finally agreeing to do the sequel trilogy, under the leadership of Disney and respected director/producer J.J. Abrams, Hamill hit yet another snag. Lawrence Kasdan, who had written Star Wars: The Empire Strikes Back and Star Wars: Return of the Jedi, was having issues writing Luke into the script for Star Wars: The Force Awakens organically.
That led to the decision to leave the hero of the original trilogy out of the movie almost entirely, save for the last moment of screentime on Ahch-To. Hamill understood that he had a minimal role in the movie, but confusion set in as he read the script for the first time and found that he didn't even show up until the final page.
"If it smacks the audience as a cheat or a gimmick, if there's a big groan in the house, the egg's on my face, not J.J.'s," he said.
The good news for Hamill is that it was well-received by Star Wars fans, and the chase to find Luke Skywalker is a very unique part of what is otherwise viewed as a reboot of Star Wars: A New Hope.
How he would've ended The Force Awakens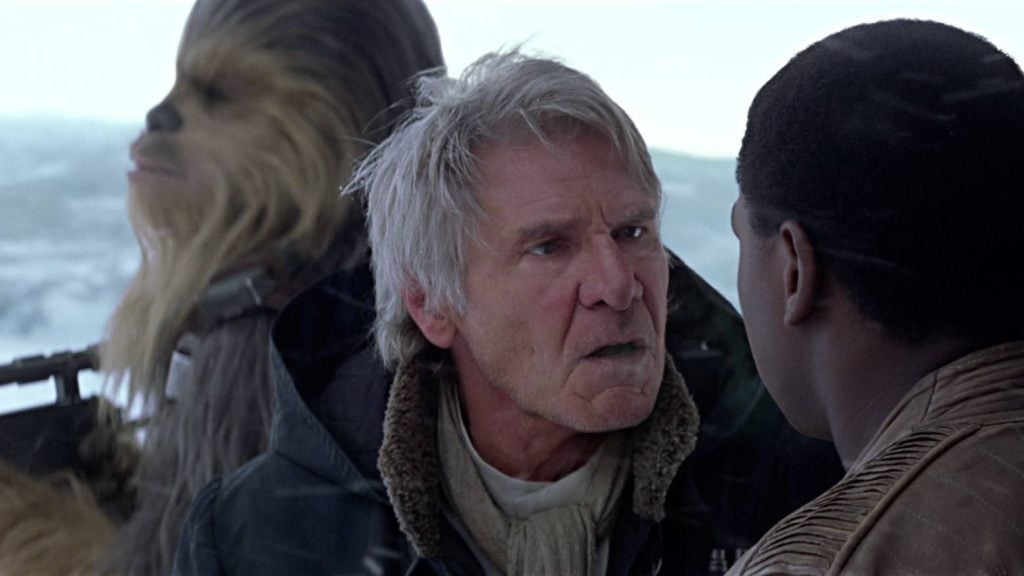 Of course, Hamill had his own opinions when reading the script for The Force Awakens about how the movie should end. In Vanity Fair, Hamill narrated his own ideas for the final act of the movie, and it featured Leia sensing the trouble that Han was in and attempting to reach Luke through the Force. Thinking she wasn't successful, Leia travels to Starkiller Base and is nearly captured when Luke comes out of nowhere to save her. The pair go to help Han, who is facing off against his son Kylo Ren, but are too late.
"The reason that's important," he continues, "is that we witness his death, which carries enormous personal resonance into the next picture. As it is, Chewie's there, and how much can you get out of 'Nyaaarghhh!' and two people who have known Han for, what, 20 minutes?"
Hamill makes good points, although changing the ending in such a way may have felt somewhat gimmicky. Why has Luke banished himself if he's going to come running when Leia calls him? Why wouldn't he just stay and help with the Resistance? As it stands, the real-life ending makes more sense.
He originally thought the sibling twist was tacked on
The interview with the NYT indicates that Hamill still isn't sure whether Lucas originally intended Luke and Leia to be brother and sister, but that's not actually a new revelation. Hamill has been saying for a while that he thought the storyline was merely tacked on, including during a recent Q&A with the Oxford Union.
"When I read that Leia and (Luke) were separated twins, I said, 'Wait a minute, is he trying to top the dad-Vader?' I mean, it's hard to top Vader as the father," he said. "That's the all-time twist-ending of them all. So we sort of thought, did (Lucas) tack that on? We couldn't really figure that out."
It makes sense, given what seemed to be a rivalry for Leia's affection brewing between Luke and Han in The Empire Strikes Back. Leia even lays a big, wet kiss on her brother early in the movie. Gross!
Hamill was 'insulted' by Luke's direction in The Last Jedi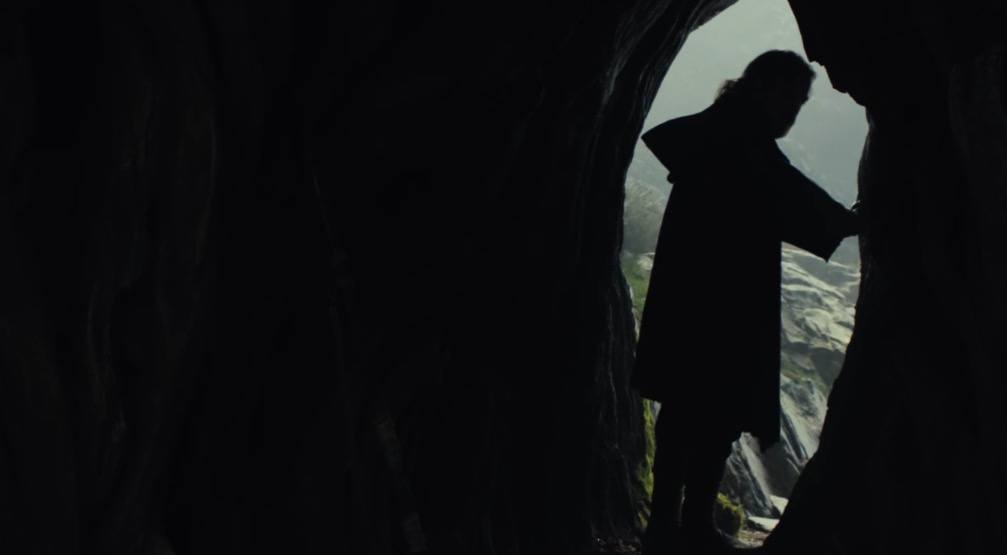 It wasn't just the role for Luke in The Force Awakens that bothered Hamill. Even though he came around on his role in Episode VII, Hamill wasn't exactly thrilled upon learning the direction that The Last Jedi director Rian Johnson had planned for Luke.
"That's the hard part," Mr. Hamill said. "You don't want to admit how possessive you've become. There are times where you go, 'Really? That's what they think of Luke? I'm not only in disagreement — I'm insulted.' But that's the process and you thrash it all out."
What, exactly, all of that means for the hero of the franchise is still unknown. What we do know is that Hamill envisioned Luke's return to the franchise in the role of a hero, coming back to thwart evil once and for all. Finding out that Luke was running from his obligations, or even had lost faith in the role of the Jedi, might have been quite the shock.
How he feels about The Last Jedi now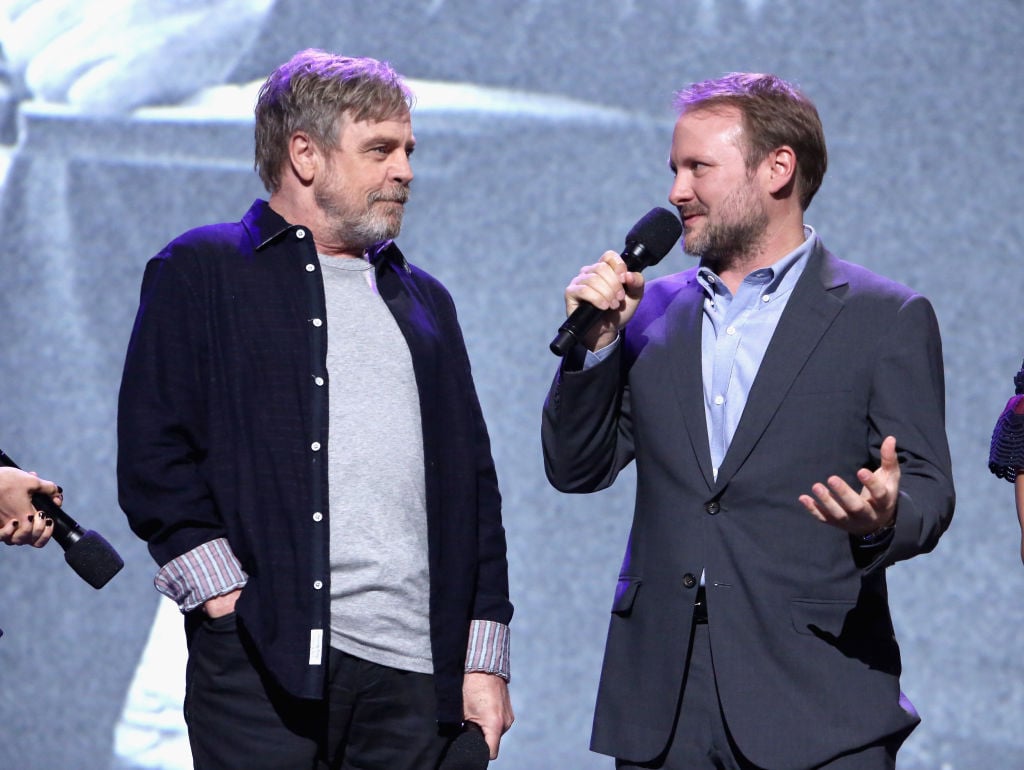 After first saying that he "fundamentally disagreed" with Johnson's vision for Luke, Hamill did express how his feelings have evolved on The Last Jedi. He cleared up exactly what he meant in what he describes as poor phrasing on his part.
"I got into trouble because… I was quoted as saying to Rian that I fundamentally disagree with everything you decided about Luke, and it was inartfully phrased. What I was, was surprised at how he saw Luke. And it took me a while to get around to his way of thinking, but once I was there, it was a thrilling experience."
It could just be that Hamill received a mandate from way up top to say some nice things about Johnson's vision for The Last Jedi. Having the biggest star of the movie publicly dumping on it before opening night is the last thing Disney wants. But there's also the possibility that Hamill really did like the final product. Star Wars fans are really hoping so.
How Leia was going to be used in Episode IX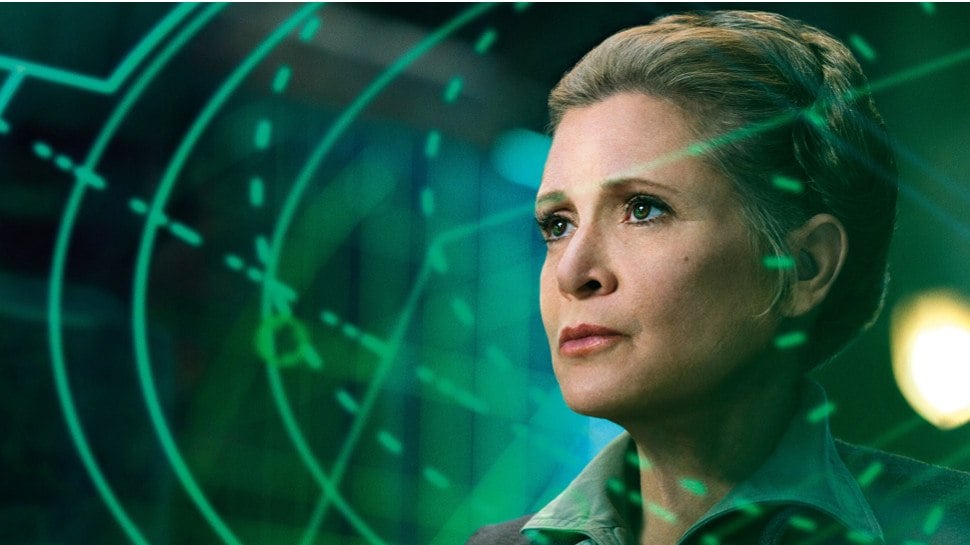 One other thing of note from the NYT interview is what Hamill said about his late co-star, Fisher, and the unfortunate timing of her passing this past January.
"She deserved that second act," he said. "Harrison was more prominent in VII, I'm more prominent in this one, and she was meant to be more prominent in the last one. Her timing was perfect, except in this case."
It's unknown how they've changed what happens in The Last Jedi to modify Leia's story. But if it's true that Episode IX was to prominently feature the character, it'll be interesting to discover to what extent the direction of the sequel trilogy has been changed.
Check out The Cheat Sheet on Facebook!