Lauren London and Nipsey Hussle: How Do You Manage Grief Once the Funeral Is Over?
During the funeral for Nipsey Hussle, many friends and family members vowed to look after his partner, actress Lauren London, and their children. Now that the funeral is over, London must find the strength to move forward without the love of her life.
The grieving process is often toughest after the funeral. Although people might frequently call or stop by your home after the death of a loved one, there often comes a time when the visits and phone calls stop. Well-wishers get distracted with their own lives and promises are forgotten as each day passes. If you find yourself in this situation, how can you manage once everything goes quiet, and all that's left is you and your grief? The Cheat Sheet spoke with mental health and relationship experts to learn more about managing grief after the funeral is over and the visits stop.
Structure your time well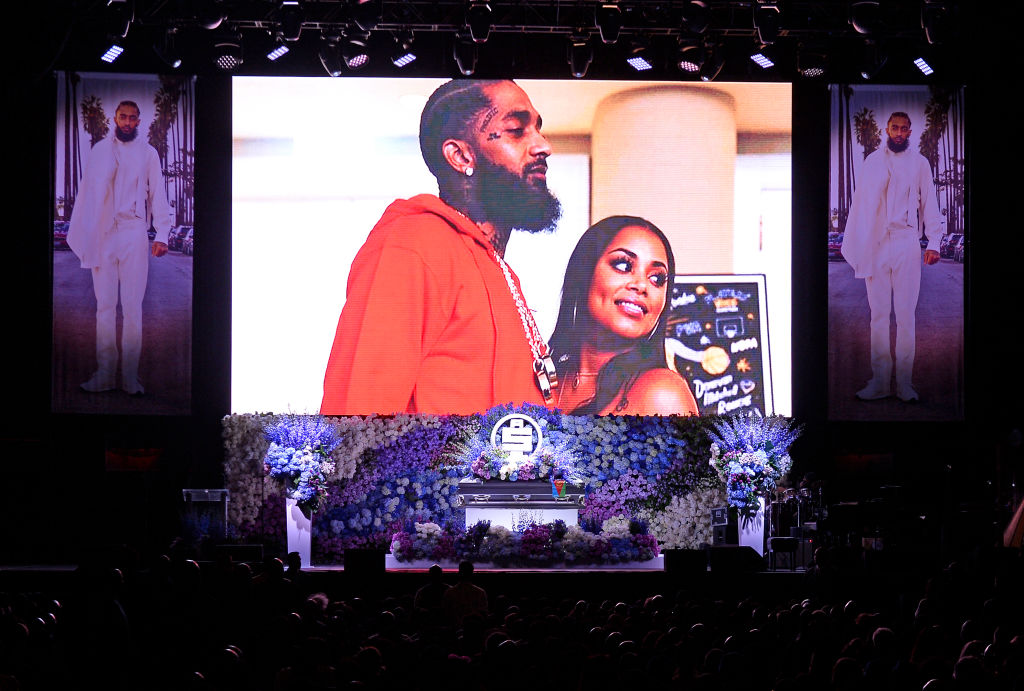 If you have a lot of down time, you might start to think about your loved one and get sad all over again. Try to find ways to fill your time so you don't upset yourself by dwelling too much on the past. Dr. Sarah Neustadter, a licensed clinical psychologist, says it's important to make sure you have activities that will help you stay active:
Structure your time well, especially on the weekends. Having too much time alone can exacerbate the grief and despair. Make sure you reach out and have company who can come over and be with you or make plans every weekend. Allow yourself structured time in the morning or evening, be it through meditation or prayer, to connect with your feeling of loss and to grieve or be angry. Then when that time is up, get up and make sure you have some plans for the day. Keep reaching out and letting people know how you're doing.
Reach out for help
Don't suffer in silence. If you need help with something or just want someone to talk to, let your circle of friends and family know. Dr. Catherine Jackson, a licensed clinical psychologist, neurotherapist, and coach, recommends asking those around you for a helping hand when you need support:
The interesting thing about grief is we are flooded with people calling and coming around initially. However, after the funeral or memorial service is over, few people, if anyone, comes around or calls. Check-ins become fewer and farther between, but this is when the real grieving starts. This can be a lonely time as friends and family's attention go back to their typical lives.

 I am a firm believer of the old saying "closed mouths do not get fed." Therefore, when loneliness strikes, as it typically will, reach out to loved ones for help and support. True friends and close family members will be happy to listen to you or come by and simply sit with you. However, they need to know that you are in need and they will not always think to reach out to or check on you.
Get outside
Although it might be tempting to stay home and hide, it's important to get out and be around people. Make an effort to do the things you once enjoyed. Allen Klein, author of Embracing Life After Loss, says getting outside can help you move toward healing. "Get out of the house. Staying surrounded by things that constantly remind you of your significant other will only bring you down. Getting out of the house will put your loss in the background for a while and open you up to new experiences. Volunteer. Helping others will help you participate in life again," said Klein.
Read more: How Can You Recover from the Loss of a Partner?
Check out The Cheat Sheet on Facebook!