Lauryn Hill To Drop New Music Next Month
It's time to sound the alarm for Lauryn Hill fans because word is that she has new music coming out soon. While she's somewhat elusive in terms of fame, the legendary singer/rapper has been keeping busy by performing all over the world. However, the prospect of something fresh coming from Hill is enough to get people's ears perked up.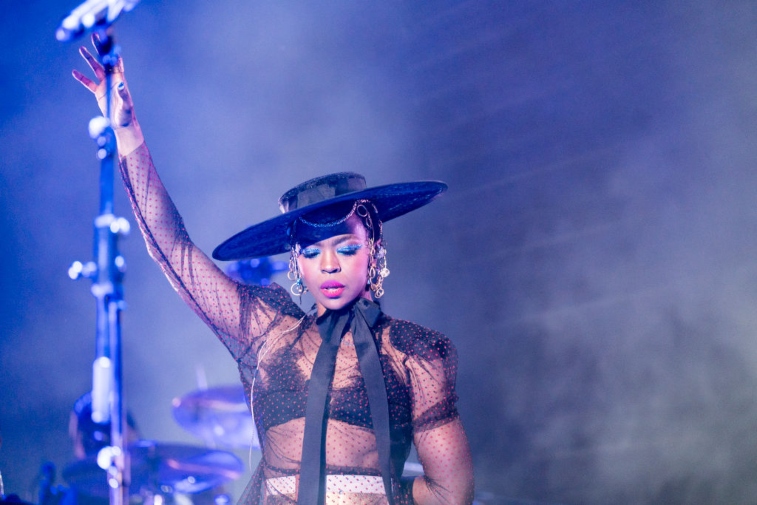 Lauryn Hill is appearing on a soundtrack
Before you get too excited, know that only one new song is due to drop from Hill, and it's for a special project. She is one of the artists contributing music to the Queen & Slim film soundtrack, and it's due to be released on Nov. 15.
The movie is already generating buzz and after its preview at CinemaCon earlier this year, it's being billed as a breakout hit. Written by Lena Waithe and directed by Melina Matsoukas—director of Beyoncé's "Formation" and Rihanna's "We Found Love"—Queen & Slim follows a young black couple on a first date who get pulled over by a white cop that they kill in self-defense. They then go on the run like Bonnie and Clyde.
To help tell the story, Matsoukas was very specific in how she wanted the music to tie in with it. Ms. Lauryn Hill is one of the artists she tapped. According to Variety, Matsoukas issued this statement about the soundtrack that's arriving via Motown:
"I wanted the soundtrack for Queen & Slim to showcase the historical evolution of Black music, from its roots in blues and soul, to modern bounce, hip hop and R&B—much like we used to see in film soundtracks in the '90s. We partnered with Motown because of their legacy within Black music. I am honored to have worked beside Ethiopia and cannot wait for audiences to hear what each artist has created."
This will mark the first solo single from Hill since 2013's controversial "Neurotic Society (Compulsory Mix)." Fans are excited about hearing anything new that she has to share, so hold tight.
Who else is on the soundtrack?
The score for Queen & Slim was created by the talented Blood Orange (a.k.a. Dev Hynes), and the Motown soundtrack will include 17 songs. A video by Earthgang and Tiana Major9 for "Collide" has already been released for the project, and according to Pitchfork, there are a host of notable names on the album.
Fans can expect to hear sounds from Vince Staples, Megan Thee Stallion, 6lack, Roy Ayers, Bilal, and Lil Baby. Again, you can start streaming it on Nov. 15.
Hill has been actively making new music here and there
If you've checked out any of her concerts during the past few years, then you're aware that Ms. Hill occasionally treats audiences to new mixes of old hits and an original song or two. But this past August, the singer/rapper did a rare thing by appearing as a feature artist on a song by Pusha T called "Coming Home."
Before that, the last feature she did was with Method Man on 2006's "Say." But Hill has been busy touring and graciously allowing a new generation of artists like Drake and Cardi B sample her music. Both The Miseducation of Lauryn Hill and MTV Unplugged No. 2.0 in Ms. Hill's discography continue to draw fans and keep her music in heavy rotation.
Queen & Slim hits movie theaters on Nov. 27.