'Law & Order:' Mariska Hargitay's Other Roles, and How Much She Makes for 'Special Victims Unit'
For as long as there's been television, there's been a Law & Order on the airwaves. OK, that's a dramatic overstatement, but it feels like it's true. The crime procedural debuted in 1990, reruns are still all over TV, and one of the spinoffs is still going strong. Detractors can make the case that Law & Order: Special Victims Unit lost its mojo a long time ago, but we're guessing star Mariska Hargitay doesn't care what the critics say. Playing Olivia Benson on the show is her signature role, but what are her other parts and how much does she make for the show? We're about to find out.

Mariska Hargitay has a few other standout roles
Mariska Hargitay is practically inseparable from her Olivia Benson role on Law & Order: Special Victims Unit, but her acting career extends beyond that show.

She made her on-screen debut in 1984 movie Ghoulies, and then she scored parts in Welcome to 18 and Jocks in 1986.

Hargitay had a featured role in the short-lived TV series Downtown, which aired 14 episodes in 1986-87, and she scored a recurring guest role on the primetime soap opera Falcon Crest in 1988.

Then she moved on to guest spots on Baywatch (1989), Thirtysomething (1990), and the Seinfeld pilot (1993). Hargitay played Cynthia Hooper on ER in 1997-98 before she Law & Order: SVU started in 1999.

She makes a fortune from Law & Order: SVU
When TV shows begin their runs, the actors typically don't make a ton of money (at least not in Hollywood terms). Network executives prefer to see if they have a hit on their hands before they commit big money to it. It's true of Emilia Clarke and the Game of Thrones cast, Jim Parsons from The Big Bang Theory and his co-stars, and NCIS star Mark Harmon and his castmates.

Mariska Hargitay probably earned a modest salary when Law & Order: SVU debuted in 1999, but now she's the lead on a show with one of the highest-paid casts on TV. She has more than 450 episodes under her belt, which makes her No. 1 among longest-tenured Law & Order: SVU actors.

Chances are Mariska Hargitay didn't make a ton of money when the show started, but she does now. She reportedly earned $500,000 per episode during Season 17 in 2015-16, and her paychecks might have increased since then. Her salary combined with her longevity on the show make her the richest person on Law & Order: Special Victims Unit.

The tragic story of Mariska Hargitay's mother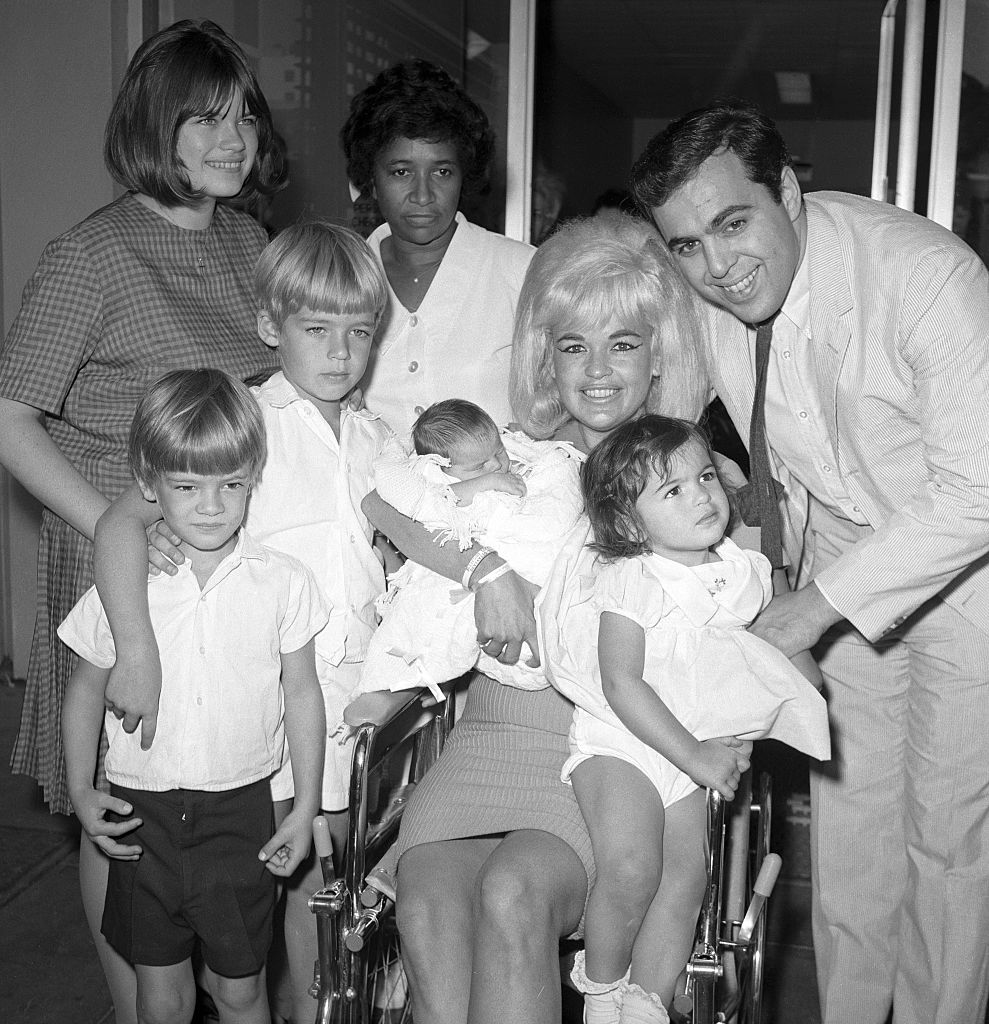 Mariska Hargitay has Hollywood bloodlines, but nepotism played no part in her acting career.

Jayne Mansfield, a blonde bombshell on par with Marilyn Monroe and Mamie Van Doran, was Hargitay's mother, but she died tragically during Hargitay's youth.

A car carrying Mansfield and five others, including Hargitay, slammed into the back of a tractor-trailer in Louisiana. Mansfield and two other passengers in the front seat died, but Hargitay and two of her siblings in the back seat survived the crash.
Check out The Cheat Sheet on Facebook!