'Law & Order: SVU': What Is Kelli Giddish's Net Worth?
Kelli Giddish is known for her role as Amanda Rollins on Law & Order: SVU. She is an American actress that has become a household name with her role on the show. Fans can't get enough of Rollins' growing family in the series and her amazing detective skills. What is Giddish's net worth and what other roles is she known for?
Kelli Giddish's early life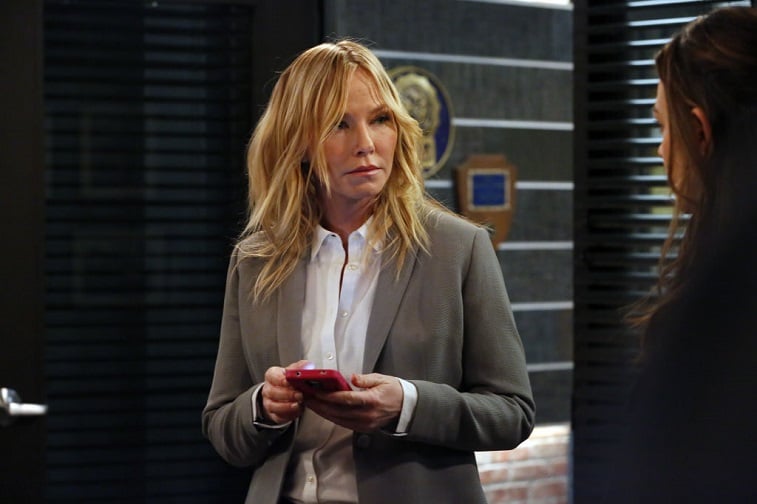 Giddish was born in 1980 in Cumming, Georgia. She would go on to graduate from the University of Evansville in Indiana. She majored in Theatre Performance while attending school. She was also an accomplished athlete and was a member of her high school's softball team.
Giddish began acting early on in life and started appearing in her high school's theater productions. While attending college, she became an Irene Ryan Acting Award finalist, where she was invited to perform at the Kennedy Center. She moved to New York after graduation and started her career.
Giddish has a happy life with her family
Giddish gave birth to her second child with her husband Lawrence Faulborn last year. The couple posted a sweet black and white photo showing the newborn's feet and toes on Instagram. Faulborn captured the image, #thefamilyjustgottwofeetbigger." Charlie joined the couple's first child, Ludo, who was born in 2015. Giddish and Faulborn were married in 2015.
Giddish's pregnancies was actually written into Law & Order: SVU, as she was pregnant while filming. The couple announced Charlie's name in a hashtag accompanying an image of Ludo holding his new baby brother. "#WelcomehomeCharlie," wrote Faulborn on Instagram.
What is Kelli Giddish's net worth?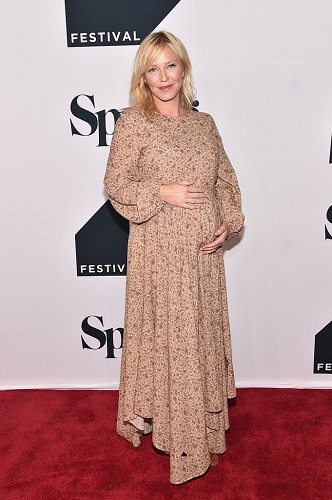 Giddish has a net worth of $8 million as of 2019. She is a regular cast member and main character on Law & Order: SVU. She made her acting debut in Shoes. Before landing her current role as Detective Rollins, Giddish actually appeared as a rape victim in an early episode of Law & Order: SVU in season 8. The episode was the 12th in the season and was titled "Outsider."
What other roles is Giddish known for?
In addition to her role on SVU, Giddish has had leading roles in numerous other shows, including Chase, Past Life, and All My Children. She has also appeared in movies, including Death in Love and Breathless. She has made a name for herself in her current role on SVU. Det. Rollins is a beloved character that fans can't seem to get enough of.
Giddish is back at work on 'Law & Order: SVU' with her co-stars
Production on the new season of SVU started on July 8. The entire cast gathered in a courtroom for a script read-through. Giddish was accompanied by her co-stars on the show, Mariska Hargitay, Ice-T, and Peter Scanavino.
Hargitay, who plays Lt. Olivia Benson on the hit series, shared a sweet photo of herself and fellow co-stars smiling for the camera in full dress for the show. It looks like season 21 is going to be everything fans are hoping it will be. Hargitay also shared an image of herself in anticipation of the upcoming season, captioning it, "Sneak peak of a few #BTS @nbc #SVU #PublicityPhotos #MonitorShots @nbcsvu #Season21 #Benson #BensonsBack #Hargiposes #LightsCameraAction #SVU21 #AndItFeelsSoGood."
Fans can catch up with Giddish as Det. Rollins when SVU returns next month. The new season of Law & Order: SVU premieres September 26 at 10 p.m. E.S.T.