'Law & Order: SVU' Season 21, Episode 3: An Episode With Ties to the Jussie Smollett Case
The record-breaking 21st season of 'Law & Order: SVU'. is continuing to draw source material from the news. The episode looks at false reporting.
The record-breaking 21st season of Law & Order: SVU is continuing to draw source material from the news. The ripped-from-the-headlines episode takes an important look at false reporting. There are spoilers ahead for episode 3 called Down Low in Hell's Kitchen.
Episode 3 has shades of the Jussie Smollett case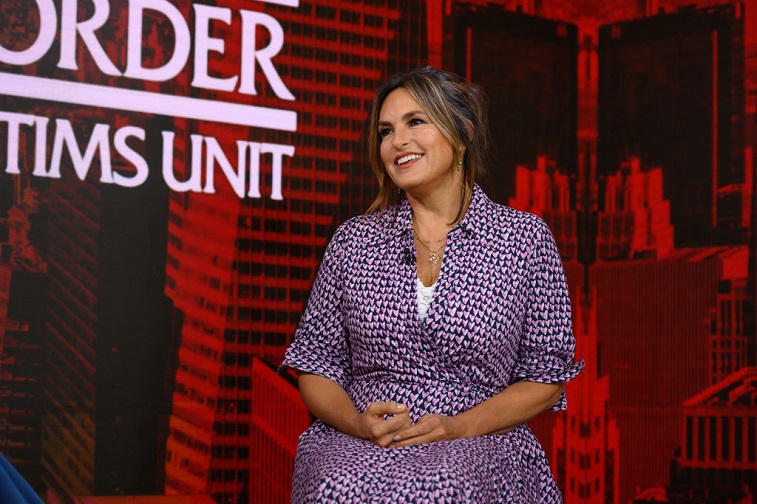 Jussie Smollett, a former actor on the hit series Empire, alleged that he'd been assaulted by two men who were wearing MAGA hats in Chicago, Illinois. An investigation brought the truth to light. Smollett and two people he paid planned the attack. Smollett was then charged with disorderly conduct, but those charges were later dropped. He instead was given community service and a fine.
'They're on the low'
In this week's episode. a predator is targeting black gay men in bars and sexually assaulting them as they leave. The men aren't quick to come forward initially because they are married with families. Det. Fin (Ice-T) puts it plainly when he says, "They're on the low."
A celebrity comes forward, Mathis Brooks (L. Steven Taylor), who says he's a victim of the same perpetrator. After initially talking with police, Brooks makes a public statement on social media telling everyone that he is gay for the first time in his life. It helps the case but is surprising to detectives that he decided to be so open when he hadn't been before.
Mathis Brooks' story unravels  
Slowly his story starts to fall apart. He asks Det. Rollins (Kelli Giddish) what number the perp would be in the lineup so he could get it right. His brother also bought a stun gun, which was something used in the attacks. Both Rollins and Carisi (Peter Scanavino) get a bad feeling about Brooks which turns out to be justified. "The truth is I was attacked," Brooks said. "What that guy took from me, I can never get back."
Luckily, the new Deputy Chief goes undercover to catch the assailant in the act. Brooks also goes on television slamming the NYPD's behavior with his case. No charges are filed against Brooks when it becomes clear he was lying, and Ice-T talks to him saying he knows something did indeed happen to him at some point in time.
"Look, I don't know why you did what you did, but it's coming from a bad place," Fin said. "See, I know something was done to you. It ain't about this time, it ain't about this thing, but you gotta deal with whatever happened to you in your past that brought you here. That's on you."
Brooks creates a story to get ahead of being outed by the media
"False reporting is extremely rare. We keep this in the news, and survivors are going to be afraid that they won't be believed," Captain Benson (Mariska Hargitay) tells Carisi. The perp takes a plea deal in the end and it's revealed that Brooks was worried about being outed by TMZ, so he created the story of his attack.
Captain Benson lets her son choose his own activities
Captain Benson's son Noah starts taking dance classes when he tells his mom he'd rather do that then play baseball. As Noah attends his first class, both mother and son seem happy about the new decision. Benson is clearly an ideal mother who just wants the best for her son. Whatever makes him happy makes her happy. She never lets anything come before Noah, not even her job.