'Law & Order: SVU' Season 21: New Detective Officially Becomes Series Regular
It looks like the portrayer of a new fan-favorite character on Law & Order: SVU is sticking around permanently! The historic 21st season of the long-running police procedural has promoted new cast member Jamie Gray Hyder to series regular status. Hyder portrays Detective Katriona "Kat" Azar Tamin.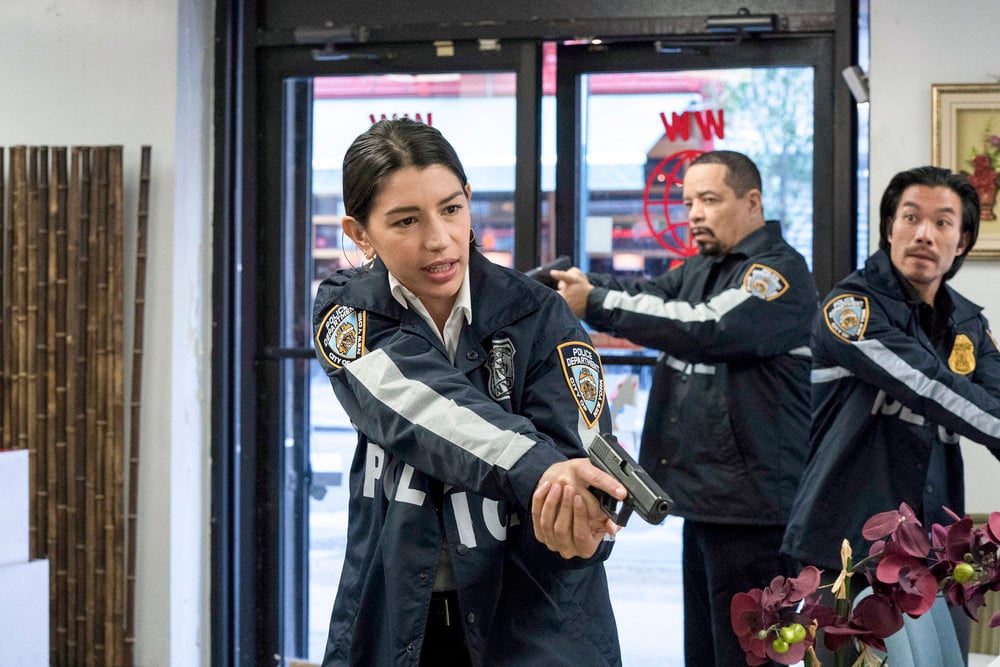 Who is Detective Kat Tamin?
Tamin appeared on the show before she joined the Manhattan Special Victims Unit squad. She was a vice officer that worked undercover with SVU on one case in particular that involved a Hollywood executive.
A few weeks later, she joined SVU, filling in the gap that was made by the departure of Detective Sonny Carisi (Peter Scanavino) to the District Attorney's office. Since joining SVU she has been known for a take-no-prisoners attitude and advocating and being close to victims, particularly young women from underrepresented communities. So far, she has beenvcommonly paired with Detective Fin Tutuola (Ice-T).
Hyder officially announces her promotion
The actress announced the news Monday via Twitter and Instagram. She tweeted, "It's official, folks! Kat Azar-Tamin (and myself) have been upgraded to a series regular on @nbcsvu • Couldn't ask for a better boss (on screen & off!) or a better group of people to work w/ every day. Thank you @WolfEnt for trusting me w/ this historic show."
Entertainment website Give Me My Remote first reported Hyder's promotion on Nov. 1.
Here's what fans are saying about the character
Since her debut, both Hyder and the character have been super popular with fans.
"Woot! I liked Kat instantly! Glad she's staying put!!" tweeted one person.
Someone else tweeted, "Kat has been a nice addition to the team thus far #SVU."
After a recent episode, someone else also noted, "Kat is doing a phenomenal job working with this girl. Definitely a great fit for this unit."
Congrats to Hyder and perhaps we'll see Detective Tamin on the show for years to come.