Lea Michele Celebrates the 10-Year Anniversary of the 'Glee' Pilot
Once upon a time, there was a little show known as Glee. Just kidding — if you haven't heard of Glee, you likely missed out on a big chunk of pop culture. The musical dramedy aired on Fox for six seasons, during which time the actors became stars. And no one was more synonymous with Glee than Lea Michele.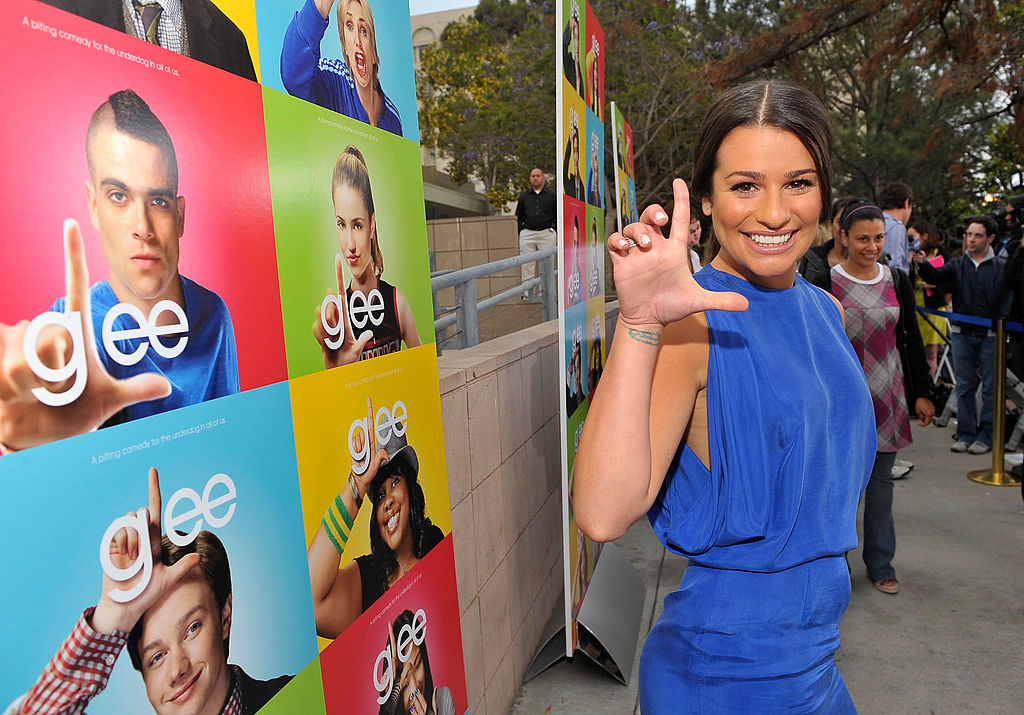 The actress and singer, who played Rachel Berry, was plucked from relative obscurity: She was known within the theater community for her roles in productions such as Fiddler on the Roof and Spring Awakening. Though she has continued to act, starring on Glee is still her biggest claim to fame. Here's how Michele chose to celebrate the TV role that made her famous on Twitter.

When did Glee premiere?

The series was so hotly anticipated that Fox did something rare: It aired the Glee pilot on May 19, 2009, at the end of the 2008-2009 TV season, as something of a teaser. This proved to be a very successful technique, and many people tuned in for the full first season beginning on Sept. 9, 2009.

This success continued throughout the first and second seasons, though later, it began to drop. During its heyday, the cast also did live performances, which were made into a concert film. There was also a spinoff reality show, The Glee Project, which resulted in a few new cast members for the flagship show. Over the course of the series, it received numerous award nominations and high-profile recognition.

Lea Michele celebrates the pilot's anniversary

Though she's busy with other projects these days, Michele was happy to interact with fans about the show that got her where she is today. She tweeted out a photo of herself in character, with the hashtag #Glee10thAnniversary, which she followed up with a prompt for a Q&A. And her fans delivered.

Michele answered questions such as "Who is your favorite character (other than Rachel)?" ("Kurt") and "What were your favorite costumes?" (She cited her character's propensity for knee socks in the early years.) Here are a few more of her best answers.

Additionally, Michele spoke about a little about the future. She said that she is "One million percent" on board with doing a Glee reboot if the chance came. Whether that means her reprising her role as Rachel or maybe just passing the torch and appearing for a cameo remains to be seen, but it's fun to think about.

She even interacted with "a fan"

Those who follow Michele know that she remains good friends with her co-star, Darren Criss (Blaine Anderson). In fact, the two have performed together frequently since the show's end. So it wasn't surprising that she chose to answer his question.

Criss is referring to a contest that was held during the series' run, in which fans would engage on social media and nominate themselves as the "Gleek of the Week." Michele played along, acknowledging Criss himself for the honor.