Leah Remini: Every Time She's Called Out a Popular Celebrity
Leah Remini isn't shy about calling people out — especially while fighting the good fight against Scientology. She's been extra vocal lately about her thoughts concerning other celebrities.
Here's every time Remini has called out another famous person:
1. Kirstie Alley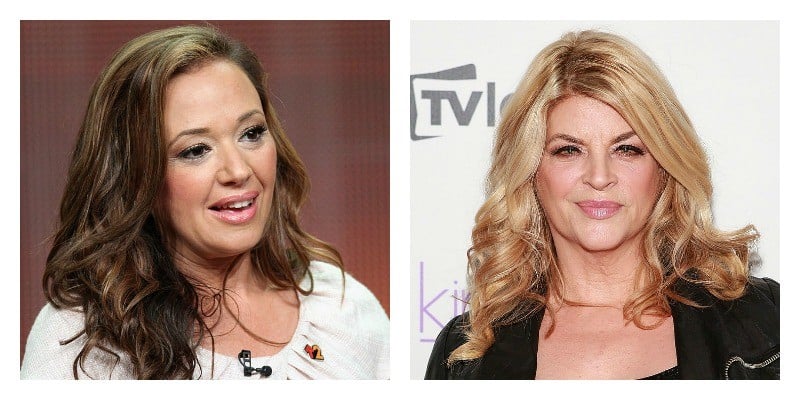 When Remini left the Church of Scientology, she received (and is still receiving) a lot of backlash from the church itself and its followers. Kirstie Alley was one of the church's members in particular who lashed out at Remini.
In response, Remini said she understood Alley's reaction because she knows the church's policies when someone leaves. "I know why she thinks she's angry with me, and I know, again, hiding behind that veil is something that is per policy," she said. "They see me as an enemy."
She went on to explain, "If I did [see Alley] I wouldn't say anything because I know she couldn't talk to me. I'm shunned. She couldn't talk to me, same with Tom Cruise he couldn't talk, and I wouldn't put them in that position. They'd look away, they'd walk away, they'd go to another room."
2. Sharon Osbourne
Back in 2012, Remini took to Twitter to explain why her and her former The Talk cohost, Holly Robinson Peete, really left the show. Turns out, she blames Sharon Osbourne for the whole thing.
"Sharon thought me and Holly were 'ghetto' … we were not funny, awkward and didn't know ourselves," said Remini, according to E! News. "She has the power that was given to her."
Osbourne responded on Twitter, saying all of Remini's allegations were false and that her "only wish is that Leah would just stop all this negative, unprofessional and childish behavior."
Remini didn't let it drop after Osbourne's response. She continued tweeting, saying "If someone wants me to stop, they should call a lawyer and tell them what I am NOT telling the truth about. We can go from there."
3. Jada Pinkett Smith
Remini claimed that Jada Pinkett Smith was a Scientologist in her book, Troublemaker, and called the actress out on her supposed religion once again to The Daily Beast.
Smith responded with a series of tweets that collectively read:
I have read the Bhagavad Gita … but I am not a Hindu. I have chanted and meditated in some of the most magnificent temples on earth … but I am not a Buddhist. I have studied Dianetics, and appreciate the merits of Study Tech … but I am not a Scientologist. I practice human kindness, and I believe that we each have the right to determine what we are and what we are not. NO ONE ELSE can hold that power.
4. Tom Cruise
Earlier this year, Remini did a Reddit AMA where someone asked if her former friend, Tom Cruise, is a good person or not. She responded:
No! Just going to get straight to it, no! There is a public persona of the guy who looks at you directly in the eye and shakes your hand and hugs you and is an attentive person to you and there's the person behind the mask who is a completely different person […] the people who are around Tom and work for Tom, not even people who are Scientologists, they will say he is diabolical.
5. Elisabeth Moss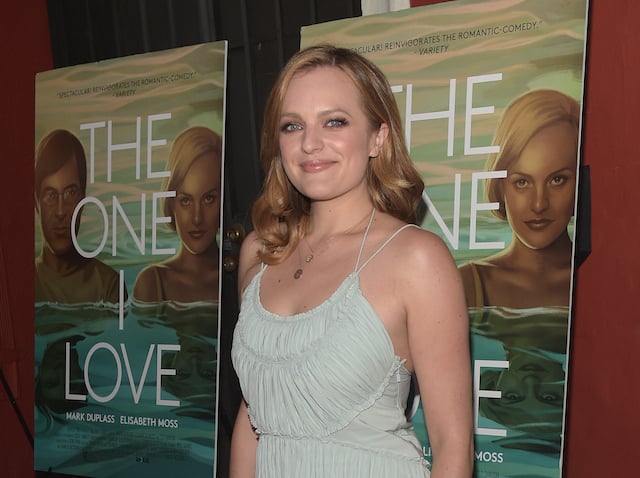 Remini called The Handmaid's Tale actress, Elisabeth Moss, out a few months back in an interview with The Hollywood Reporter. Remini said:
Elisabeth Moss believes that she can't talk to me. There's a thing in Scientology called "acceptable truth." It means you only say what's acceptable to the public. But she believes that I'm an antisocial personality — because I've spoken out against Scientology. So she isn't allowed to talk to me. And me knowing that, I wouldn't put her in the awkward position.
She added that she doesn't hold anything against Moss "other than she's continuing to support a group that is abusive and destroying families."
"That's for her to learn — just as I needed to learn it," she adds.  
6. Jennifer Lopez's dad, David Lopez
Remini called out her friend Jennifer Lopez's father in a recent interview with People.  
"The [practice] of Scientology says her father should be disconnecting from her because she's connected to me. And that hasn't happened," says Remini. "Although I don't want that to happen to Jennifer or her family, it is the [practice] of Scientology. They do it to everybody else who is not a big name."
Remini claims that if it were up to Scientology, the two would not be friends.
7. John Travolta
With the release of Remini's Leah Remini: Scientology and the Aftermath, celebrities are being asked about their reactions to the show. Travolta in particular said, "Nah, not interested," when asked if he'd seen the documentary or not.
Remini's response? "Cut the s—."
Check out The Cheat Sheet on Facebook!