Leah Shafer Receives Scary Health News Before Girlfriend Captain Sandy Leaves to Film 'Below Deck Med'(Exclusive)
Although being away from girlfriend Captain Sandy Yawn from Below Deck Mediterranean will be tough, Leah Shafer is facing even harder news only days before Yawn was contracted to leave for filming.
Shafer shared with Showbiz Cheat Sheet that she has been diagnosed with early-stage breast cancer. Physicians were able to catch the disease early enough so Shafer needs surgery but no further treatment. "This is STAGE 0," she wrote on Facebook. "I caught in time praise GOD! I'm following the advice of the doctors and removing all breast tissue because I cannot continue to go through these ups and downs every 6 months. I'm going to be raw and real in these postings, hoping it inspires you to please please take your health and screening seriously."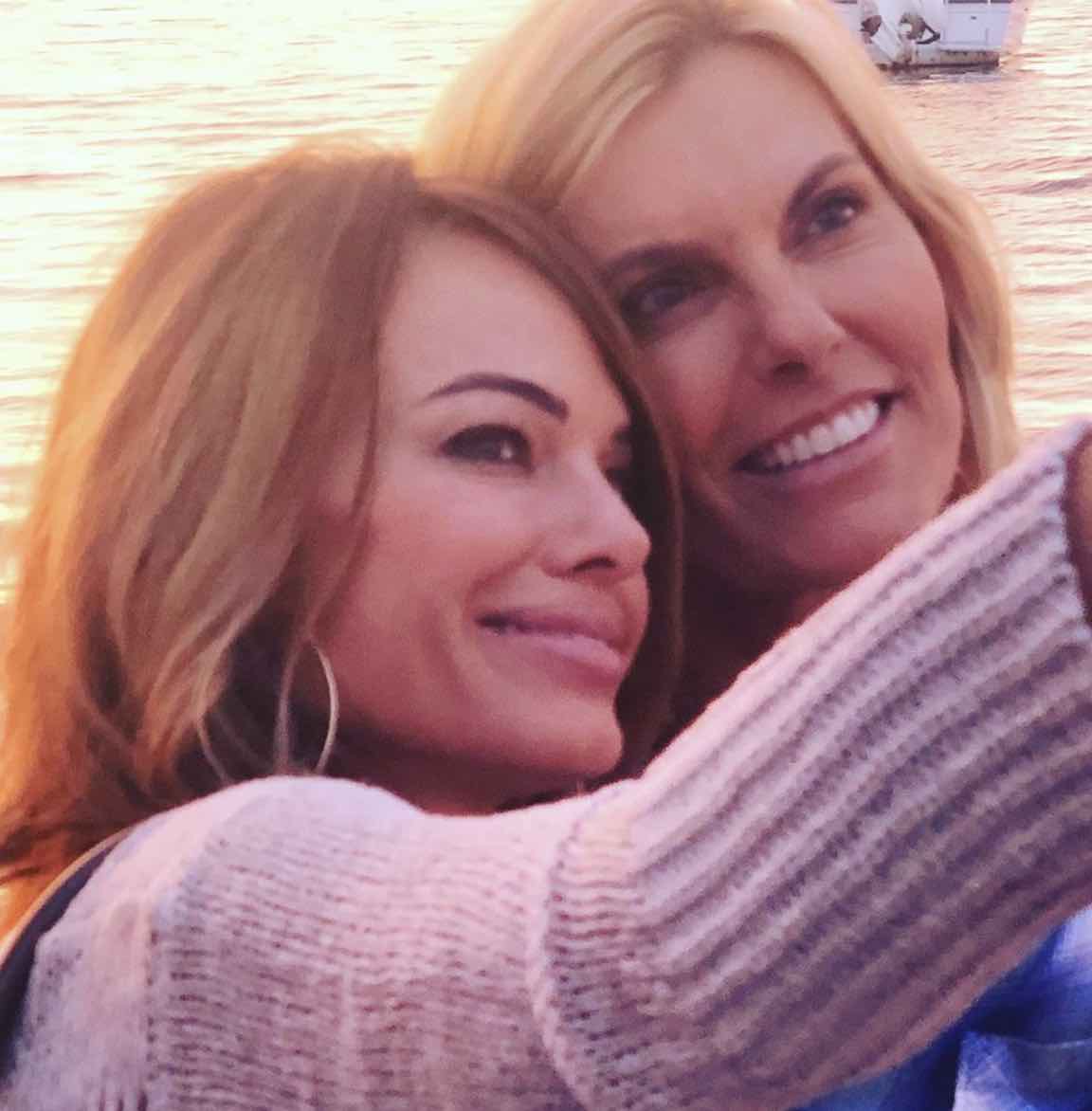 The last two days were filled with worry and concern as the couple waited for Shafer's biopsy results. Now Shafer wants more women and men to read her story to raise awareness about the power of early detection.
Both women had medical tests
Yawn learned she had kidney cancer four years ago when a horrific motorcycle crash sent her to the hospital. During the healing process Yawn could tell something wasn't right and returned to the hospital. There she learned she had kidney cancer but at an early stage. She had surgery and continues to receive yearly scans.
When Yawn had her scan, Shafer also had tests. She noticed a few lumps in her breasts that were concerning. Close friend and charter guest Dr. Frank Martinis arranged for Shafer to have a mammogram and ultrasound while Shafer and Yawn were still vacationing in the Hamptons. But after an MRI, doctors found several suspicious areas that required a number of biopsies.
Shafer underwent biopsies in both breasts and then had to wait an excruciating two days for the results. Unfortunately, the news was not what the couple hoped.
Early detection is key
Shafer also knew she had the BRCA gene. The BRCA gene means the person is at a heightened risk for breast cancer. Although she's been vigilant about her health, she was nervous to learn her fate after having the biopsies.
She has Yawn to thank for making sure she followed through with the tests. "It's all about catching things in time and not waiting," she said. "I thank Sandy for that. She is extremely proactive."
Shafer says she has lobular carcinoma in situ (LCIS), which are pre-cancerous cysts. "Not full-blown cancer," she wanted to make clear. "Nothing has spread. [But] if I don't remove it could end up being aggressive since I have the gene. No chemo for me!"
Shafer faces surgery without Yawn
Yawn is devastated that she cannot be by Shafer's side in the coming weeks. She's under contract to begin shooting the next season of Below Deck Med and had to leave soon after Shafer's diagnosis. While Shafer could have opted to have the cysts removed, she chose a more aggressive route.
"I could remove just the cancer cells and cysts but I would still be in fear of it returning. So I'm going all the way," she shared. That means a double mastectomy and reconstruction, which can be a painful process. But Shafer would rather eliminate future worry and took a similar route as actress Angelina Jolie. "So many women are ashamed of this very subject, and we don't need to be," Shafer said. "Sandy and I love each other hair or no hair. Breast or no breasts. Our love holds strong even overseas." 
Shafer now has to face surgery without Yawn by her side. She has a tremendous support network, including both family and friends. But is moving forward with fierce bravery. "I couldn't sleep, anxious about it all and I will miss Sandy for seven weeks," Shafer said. "She's my strength in so many ways and asks questions, and is so protective of me, it will be hard not having her, yet this is an amazing faith-building process. Sandy and I keep God the center always."