Leah Shafer's 'The Anthem' Is the Powerful Tribute to Freedom
When gospel singer Leah Shafer took the bold step to publicly proclaim her love for Captain Sandy Yawn from Below Deck Mediterranean, she wanted to express her transcendent experience through her music.
The singer, whose roots are in the gospel and country genres, felt the need to do something big to not only share her feelings of freedom but to also inspire those who may be feeling a need to break free.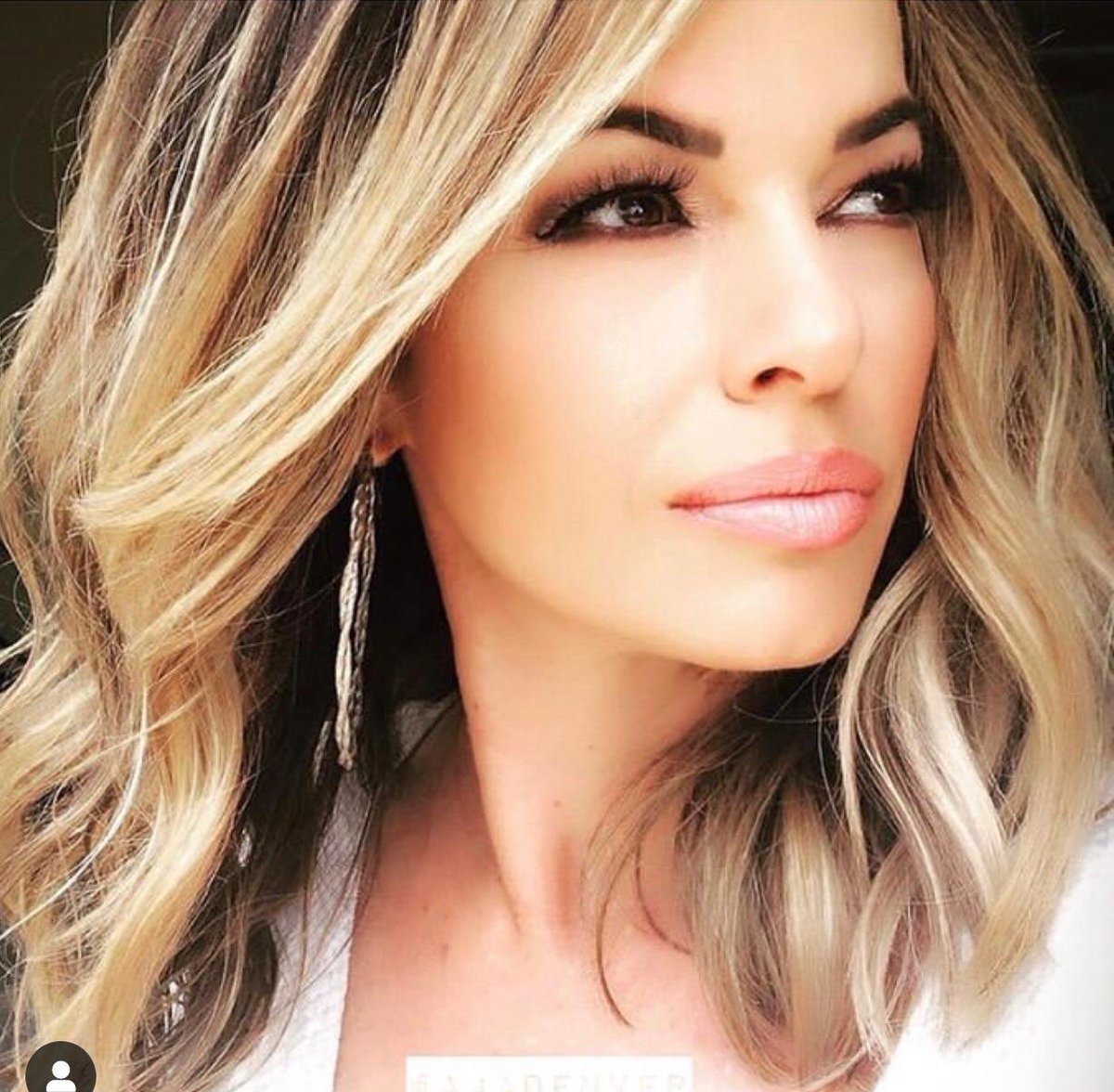 She just dropped two new electric singles that have jet fuel propulsion, undeniably catchy beats, and lyrics to inspire pride. "The Anthem" and "All Along" are autobiographical and represent a brand new version of Shafer.
Free yourself from the ties that bind you
Shafer's "The Anthem" will likely be heard at popular dance clubs. The heavy beats and heart-pounding music provide the perfect palate for her lyrics of being true to yourself no matter what society thinks. When Shafer went public with her relationship with a woman, she faced backlash from the gospel community, which was one reason why she kept her attraction to women inside for so long.
"'The Anthem' is all about being free and to be yourself. To not worry about what others think and live a fearless, authentic life," Shafer told Showbiz Cheat Sheet. "When you live a life of honesty, it can be raw and real. It's freeing! You have to listen to the voice inside your soul and choose happiness."
This signature tune is also about believing in yourself and being comfortable in your own skin. "To step out in faith and not live in the fear of judgments and celebrate that love is love," she continued. "I fell in love with another soul who happened to be a woman. I hope this can be the new anthem to LGBT and more."
She adds, "I hope that lyrically it inspires those who are struggling with being who they really are inside, can listen to a song like this and not feel ashamed. There is nothing worse than living in fear and feeling trapped inside yourself."
Her music was a labor of love
It was only fitting that music about love and freedom would be developed by professionals who are close to Shafer. Songwriter and close friend Nikki Leonti and her husband helped Shafer bring her music to life. "When one of my closest friends Nikki Leonti said that she and her husband Ryan Edgar would be interested in writing for me and helping me produce a few songs, I was overwhelmed with gratitude and was beyond honored," Shafer shared.
She said Leonti and Edgar wrote the songs. "They took my story about my marriage ending, falling in love with a woman, adopting a biracial child at birth, and dealing with backlash from religious communities," Shafer remarked. "Andrew Dixon produced it and I had input in the studio of how I wanted it produced. He's amazing." Shafer adds that Yawn never left her side saying she is the "most loving supportive partner and wants so much to see my music take off."
In addition to "The Anthem," Shafer also released "All Along." While fans won't be able to get off the dance floor to "The Anthem," they will also soak in the powerful message "All Along" delivers. She said this song is about searching for love and meaning in all the wrong ways. "Obviously for me it's God but I also had to look within myself and come to terms that I needed to choose happiness for me, knowing others would not approve."
Get ready for more from Shafer
While these compelling songs are a launching pad to introduce Shafer's music to a new fan base, she's still a country girl at heart. "I love country," she gleefully said. "I love music that inspires. When I feel a song, I just feel it. I feel I fit more in the country industry and I am super down-home. But I do love me some Gaga and Pink. I do want to connect with strong writers in Nashville and do an entire CD. And I love to tour!"
She may also be shooting a video for the singles too. "I'm currently contacting a few local production teams here in Denver to do videos," she revealed. "Now I can actually be sexy if I want instead of covering up because I'm paranoid about the religious part hating on me."
Fans will get to see Shafer perform the songs live on August 17 at the "I Believe Tour." Yawn's inspirational tour hits Chicago where Shafer will be a featured singer. The tour used to only feature speakers but, "[Sandy] wanted to change it up and include actual singers and asked me to be a part. We had a soul and music connection," she said.
Yawn is a huge music fan, plus she's Shafer's number one fan. Shafer said Yawn texted her, "Leah baby, Im soooo proud of you. Let everyone know it's never too late to follow dreams. Just do it and you did it and I love you."