Leaked 'Avengers: Infinity War' Footage Reveals the Return of This Major Character
The long-awaited, highly anticipated third Avengers film, Infinity War, is due out April 27, 2018. Fans have been waiting (sort of) patiently for any news surrounding the Marvel flick, and at long last, we finally have something.
Footage of the movie leaked online in a series of very short clips. In the wake of this leak, Marvel has released its own exclusive images, as well as some hints as to when we can expect more. Let's take a look at what we know about who is returning in the upcoming blockbuster, as well as some characters who are on the chopping block.
Leaked footage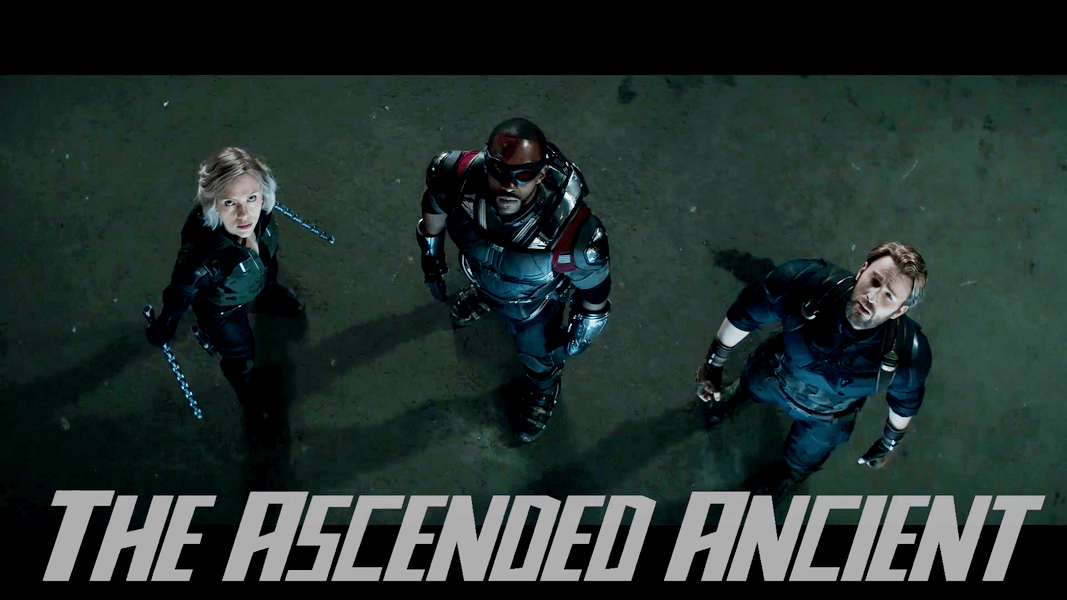 While many were enjoying the end of a long holiday weekend, Vimeo user the Ascended Ancient was uploading some juicy Infinity War clips. In the longest one, the Guardians of the Galaxy come upon an old enemy (more on that to come).
Fortunately, other outlets were quick to jump on this footage and were able to view it all before it was taken down. Comic Book Cast shared some other details in its breakdown of the clips, including shots featuring Scarlet Witch, Captain America, and more. Let's take a look at who returns, and who might leave us for good.
Next: One actor accidentally gives some hints.
Ruffalo spills
Poor Mark Ruffalo: At the Thor: Ragnarok premiere, he accidentally recorded an Instagram Live video, allowing all of his followers to hear the beginning of the film. The incident has made him more careful, but he may have unintentionally let something slip in a recent podcast interview.
When asked about experiences with actors in which he was "taken by their talent," Ruffalo mentioned that he had worked with Tilda Swinton, who portrayed the Ancient One in Doctor Strange. We haven't heard anything about that character appearing in Infinity War, but as there don't appear to be any other upcoming projects that the two are in together, Ruffalo may be responsible for this leak.
Next: New photos provide many important details.
New photos
The leaked footage was timed perfectly with the release of the latest Vanity Fair, which featured a cover story, "Secrets of the Marvel Universe." Along with an interview with Kevin Feige, the spread included many, many images of the Avengers, some sporting brand new costumes.
Among the most notable details: Black Widow's (Scarlett Johansson) blonde hair, Thor's heavy-duty armor (hammer included!), and a very much recovered War Machine. Notably missing was Brie Larson as Captain Marvel, and Robert Downey Jr. appeared in a suit of the business variety, palling around with Feige and Stan Lee rather than his co-stars.
Next: The finale will bring things we've never seen in a superhero movie before.
It's almost the finale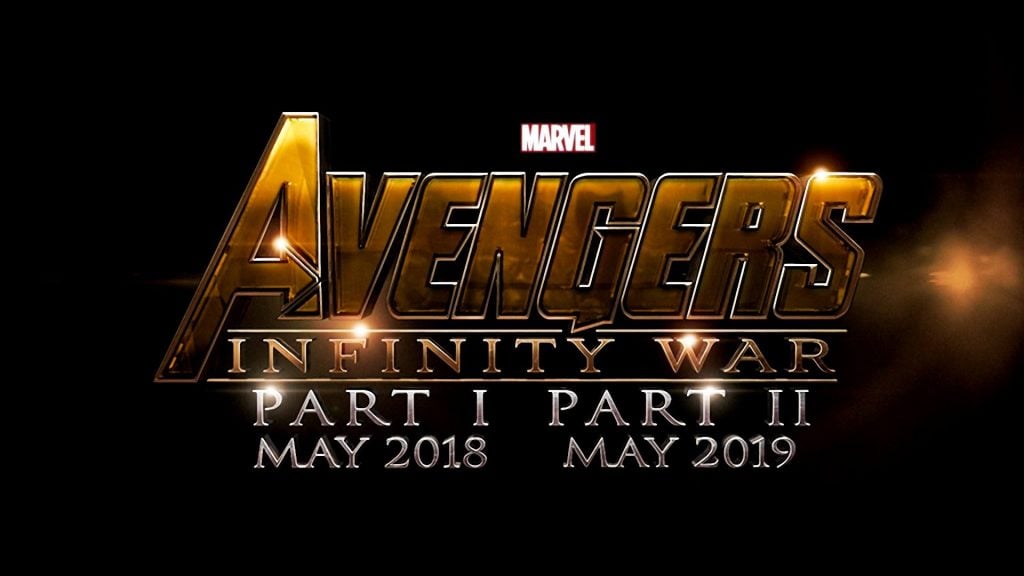 Infinity War is the third Avengers film, with a fourth premiering one year later in May 2019. In his interview with Vanity Fair, Feige gave us the tiniest bit of information about the as-yet-untitled Avengers 4.
Feige said that the movie will "bring things you've never seen in superhero films: a finale." He added, "There will be two distinct periods. Everything before Avengers 4 and everything after. I know it will not be in ways people are expecting."
Next: This character returns.
The Collector returns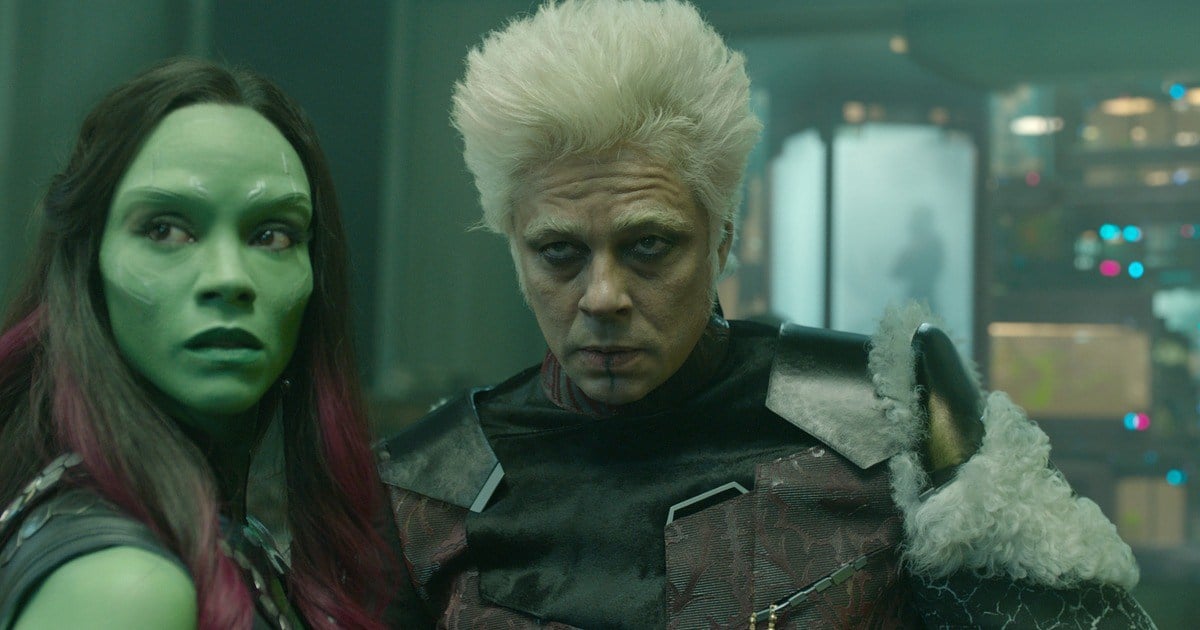 So what exactly are the Guardians doing in said clip? They appear to be peering into the Collector's room of treasures — the very same one where they met with the villain in the first Guardians film.
The Guardians look to be sneaking in (as they are apt to do) when they come across the Collector lying on the ground, injured. A blacked-out moment features the voice of Josh Brolin, aka Thanos, who appears to be torturing the Collector in order to get the Reality Stone.
Next: Who will die?
Teases death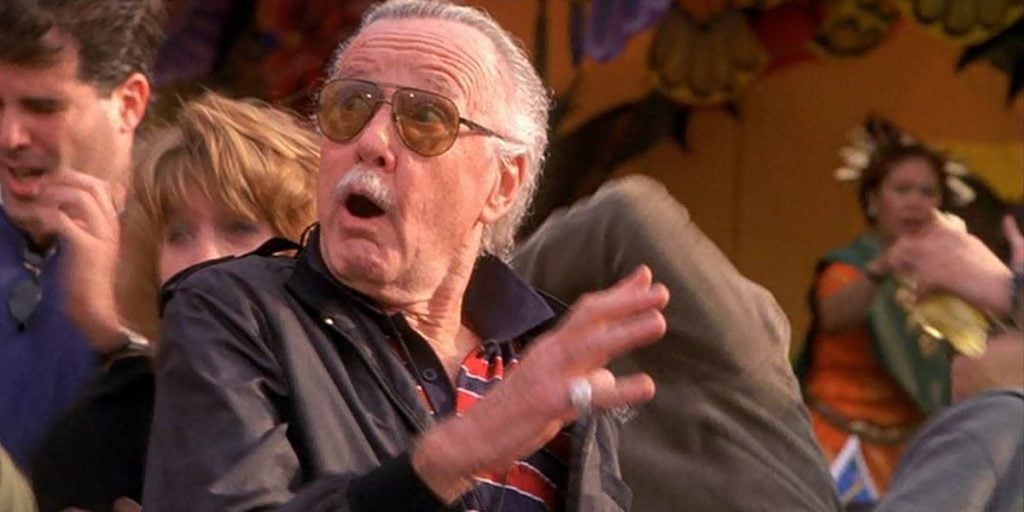 Though the Collector is still alive in the scene in question, he doesn't look long for this world, as Thanos rests a massive foot on his chest. And as dedicated Marvel fans know, Infinity War will feature at least one death.
In October, a casting call for the film was leaked, asking for extras to portray "mourners." While the Collector is far from the most popular character, maybe his death will call for a funeral — or perhaps it's an even more significant death that prompted that casting call.
Next: Speaking of favorite characters that may be on the chopping block
Captain America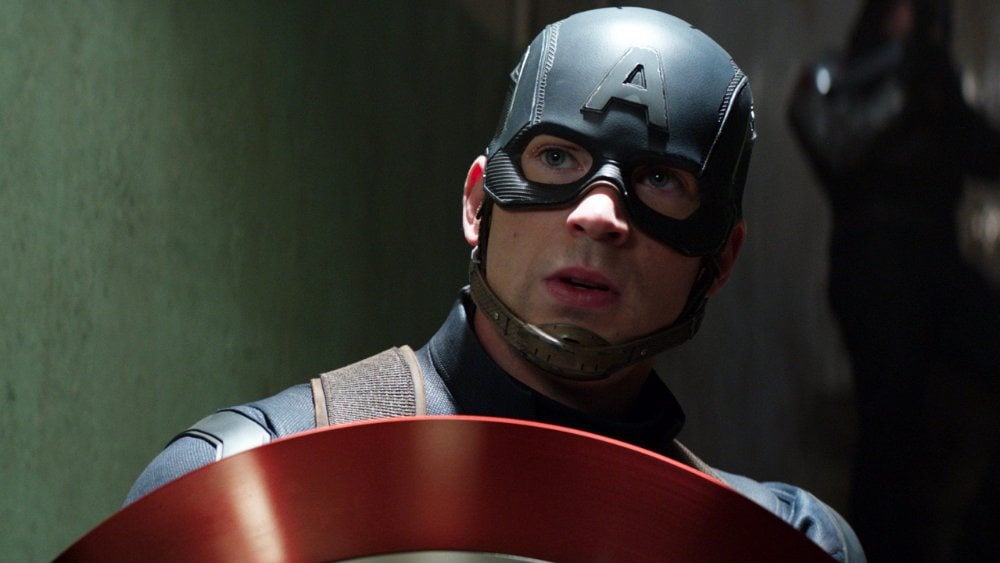 This will be the sixth movie in which Chris Evans appears as Steve Rogers aka Captain America. Evans hasn't exactly made it a secret that he would like to work up to ending his storyline in the Marvel Cinematic Universe, and a heroic death for Cap might be the best way to make that happen.
Last time we saw him, Rogers was throwing down his shield and taking refuge from the United States government in Wakanda. It appears he'll be fighting alongside the rest of the cast in Infinity War, but there has been no official confirmation of his appearance in any movies afterward. Could this be the end for Captain America?
Next: This relatively new character is already on the chopping block.

Vision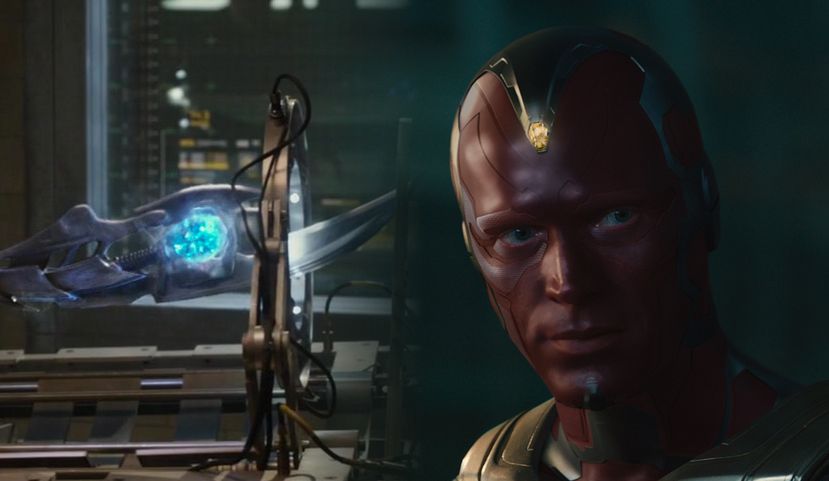 As far as the MCU goes, Vision is a relatively new character. He was created in Avengers: Age of Ultron (thanks to the mind stone that was removed from Loki's scepter) and appeared in a prominent role in Captain America: Civil War. But with Thanos obsessing over collecting the Infinity Stones, it's easy to see how Vision may not make it out of the movie alive.
At some point, Thanos is likely to remove the Mind Stone from Vision's forehead. In the leaked trailer, there is even a moment where we see Vision locked in some sort of cage and his forehead unseen — likely so that fans can't tell whether or not the Mind Stone is still in place. Simply the act of removing the stone probably wouldn't kill Vision, but Thanos' method for removing it might be another story.
Next: The future doesn't look bright so far for Black Widow.
Black Widow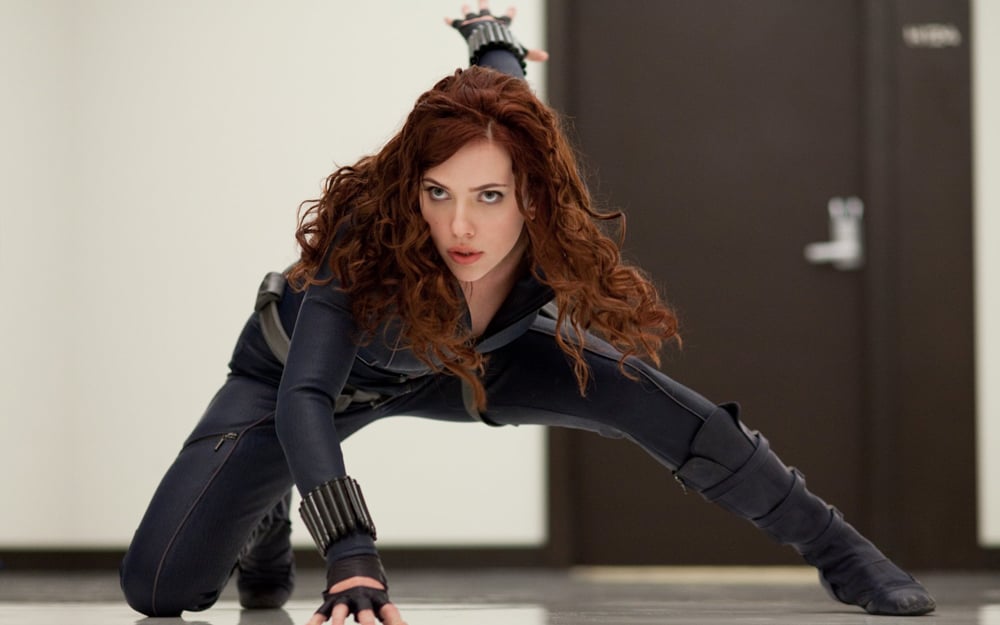 There have been no confirmed reports of Scarlett Johansson reprising her role as Natasha Romanoff, aka Black Widow, in any upcoming movies beyond Infinity War. We last saw Romanoff slinking away from Tony Stark in Civil War, knowing that she must go into hiding for her role in betraying the Sokovia Accords.
Despite Johansson's lack of scheduled films, it's hard to see how Marvel could kill her off. Fans have clamored for a standalone movie featuring her character and in recent months, there have been hints that one may be in the works. Add in the fact that she's the most beloved female character in a universe that is relatively dominated by male characters, and this one would be a head-scratcher.
Next: A fan favorite will leave us at some point.
Iron Man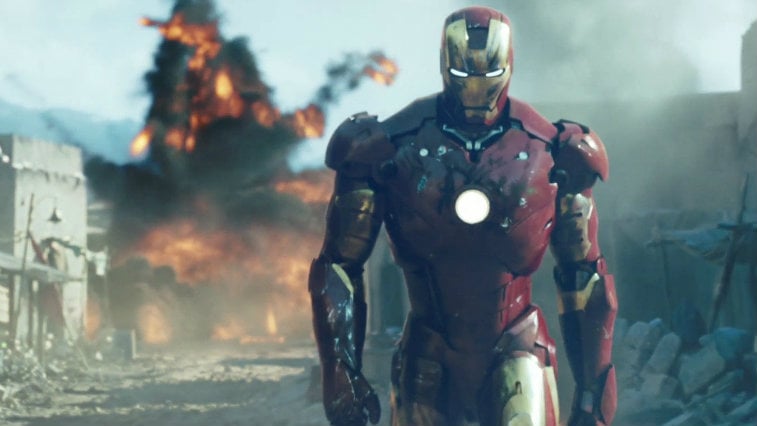 2008's Iron Man kicked off the MCU in a big way, seeing Robert Downey Jr. take up the role. Fast forward to 2018, and Infinity War will be the 52-year-old actor's ninth film in the franchise — including his cameo in The Incredible Hulk.
You could argue that the patented Stark family hubris is one of the biggest reasons for all of the trouble in Infinity War, with the elder Stark having fished the Tesseract from the ocean and the younger Stark having unknowingly prodded Thanos by sending a nuke through a wormhole in The Avengers.
But Tony Stark has gone on quite the personal journey throughout the last 10 years, building a relationship with his on-again, off-again girlfriend, Pepper Potts, while also taking more and more responsibility for his actions. The point being, his story arc could understandably be coming to a close. Is there much more character development here? Does Downey Jr. even want to continue putting on metal suits?
Next: This character doesn't do so well on his own.
The Hulk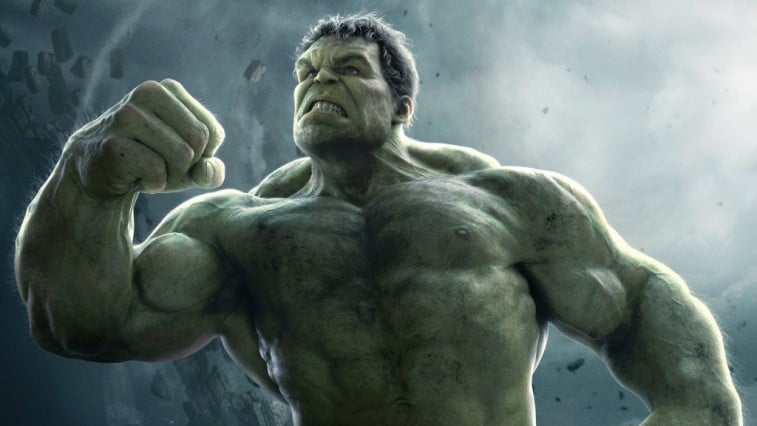 The Incredible Hulk, which featured Edward Norton as the title character, didn't do quite as well as many of the other MCU movies. Based on recent evidence, films featuring the Hulk without at least one or two other superhero friends by his side aren't particularly successful. Mark Ruffalo picked up the role in The Avengers and has reprised it in both Age of Ultron and the upcoming Thor: Ragnarok, but there have been no public plans to make any further standalone movies featuring the character.
Of course, there is a good chance that Marvel wants the Hulk to appear in Avengers 4, meaning that Ruffalo's character would make it through the end of Infinity War without dying. And can the Hulk die, anyway? We're not so sure, so for now we'll assume that the Hulk will survive.
Next: A sneak peek doesn't bode well for Thor.
Thor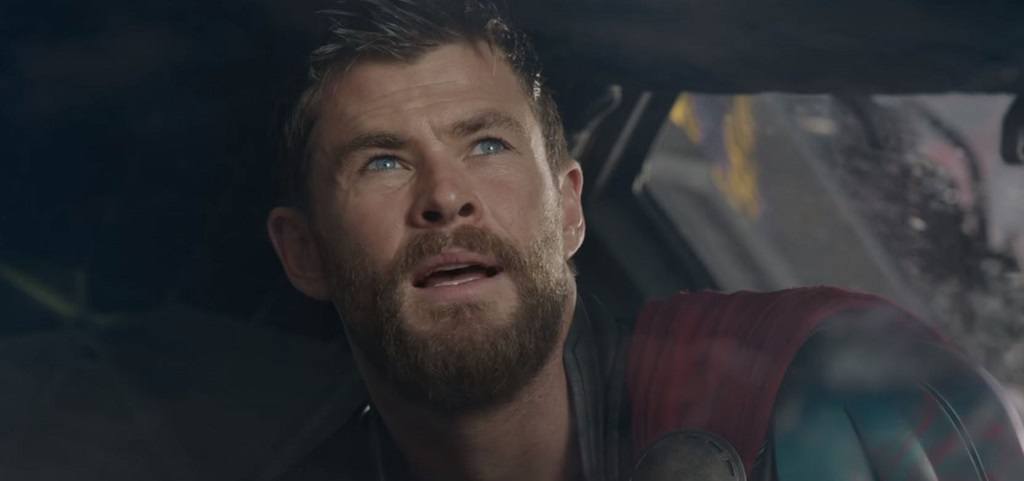 Thor, played by Chris Hemsworth, just appeared in the third and final movie in his trilogy and will also star in Infinity War (which will make the seventh MCU movie for the character, including his cameo in Doctor Strange). Though Thor: Ragnarok delivered some answers, it also brought up plenty more questions, leaving off with Thor and Loki laying their eyes on Thanos' massive, scary ship for the first time.
Though it's clear Thor will be battling against Thanos along with the rest of the Avengers in Infinity War, his fight certainly won't be easy. A sneak peek at an unfinished trailer for Infinity War showed Thor's body, floating out in deep space, hitting the Milano with Star-Lord and the Guardians inside. That's not a great sign for the god of thunder.
Next: What is Spider-Man sorry for?
Spider-Man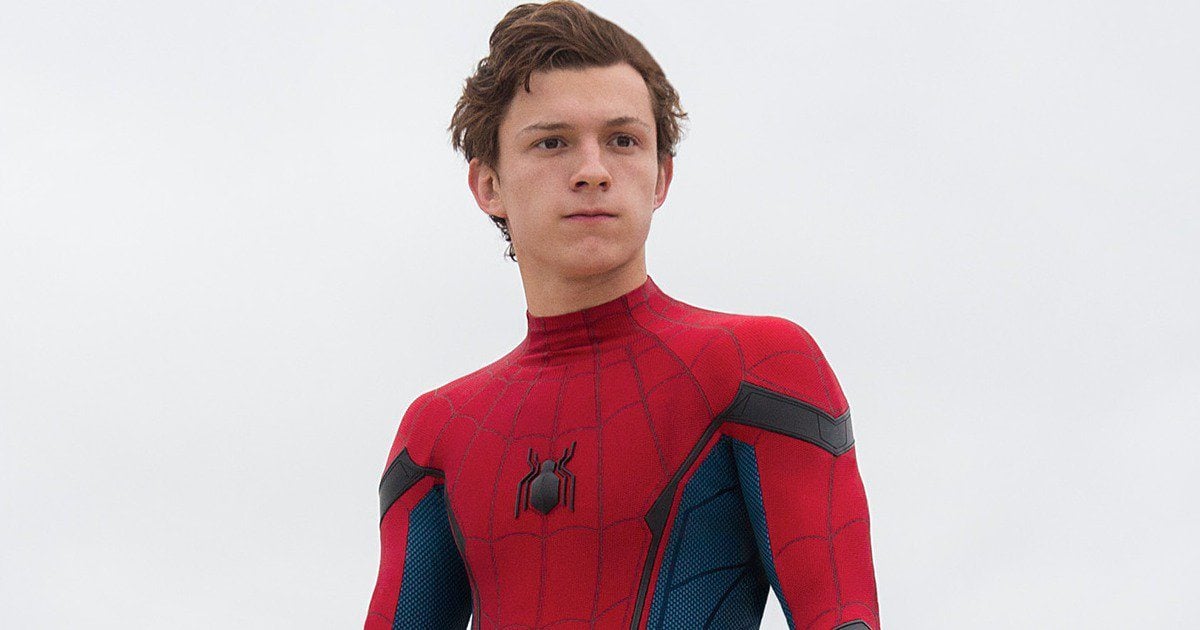 There is a moment in the teaser trailer where an exasperated Peter Parker, with his mask off, tearfully tells Tony Stark that he's sorry. What is he sorry for? It could be anything, but the way it's framed leads us to believe that Parker could be seriously injured in this moment. Would Marvel kill off such a beloved character, and one that they just so recently introduced into the MCU?
That seems highly unlikely. Spider-Man first appeared in Civil War, which served to tease the recent — and wildly successful — Spider-Man: Homecoming. The character will definitely appear in Infinity War, which means that three films from actor Tom Holland's six-film contract have been checked off the list. Avengers 4 and an untitled Homecoming sequel would make five, with a sixth movie pending.
So for now, it appears that Spider-Man is safe to survive Infinity War.
Additional reporting by Ryan Davis. 
Check out The Cheat Sheet on Facebook!