'Legally Blonde 3': What Reese Witherspoon Is Saying About The Long-Awaited Sequel
Oscar and Emmy-winning actor Reese Witherspoon is gearing up for an exciting new project: Legally Blonde 3. Unfortunately, very little is known about the film, including its plot and release date. Here's what Witherspoon recently said about the upcoming flick.
Reese Witherspoon is the star of 'Legally Blonde' and its sequel
Witherspoon is known for many incredible projects. But among her most notable is the 2001 comedy Legally Blonde, one of her breakout roles. In the film, she stars as Elle Woods, who gets into Harvard Law School in order to prove to her ex-boyfriend that she's wife material, only to discover her passion for the profession.
The film was so well-received that a follow-up, Legally Blonde 2: Red, White & Blonde, was released in 2003. As it often goes with sequels, this movie wasn't as well-liked. Still, people continue to associate Witherspoon with the role.
What we know about 'Legally Blonde 3'
Over the years, there have been many other attempts to capitalize on the popularity of Legally Blonde. A direct-to-DVD sequel (without Witherspoon's involvement) flopped, and a musical did fairly well for a number of years. But all anyone really wants is Legally Blonde 3.
The news of the film was first released in June 2018. At the time MGM stated that it would arrive in time for Valentine's Day 2020. However, later reports stated that it wasn't due out until May. Still, even that seems to be pushing it if they really haven't started filming.
Here's what Witherspoon is saying
When asked to fill in the blank in an interview with The Hollywood Reporter, Witherspoon said, "Legally Blonde 3 will be…so much fun! So full of fashion. So full of awesome feminist ideas. It will be global. It will have animals, it will have returning cast members. We just need to film it first!"
"That's my hope and dream for Legally Blonde 3," she continued. Witherspoon also revealed one cast member who is definitely in for the third installment. "It will be the return of Jennifer Coolidge, which is the greatest."
On women in Hollywood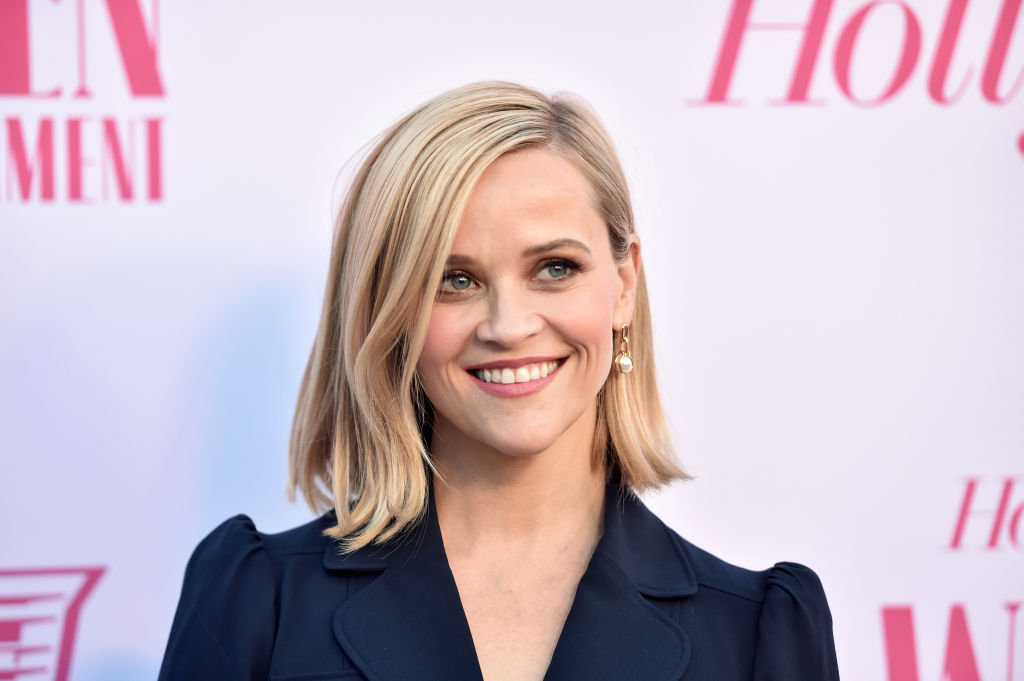 Witherspoon was interviewed for The Hollywood Reporter for her incredible work in the industry, receiving the Sherry Lansing Leadership Award. It's a passion of hers to make sure that women are paid equally and receive the same opportunities as men, and she speaks out about this in her cover story.
"A good place to begin is really mentoring young women," she said, adding that powerful people should bring plus ones to events who are looking to get involved. "I also think it would be really great if we had more female screenwriters from all kinds of different backgrounds," she added.
What else is Witherspoon working on?
As always, Witherspoon is very busy. She has her own book club, her clothing line Draper James, and her Apple TV+ series, The Morning Show, which she also executive produces with her media company Hello Sunshine.
But that's not all Hello Sunshine (and its subsidiary, Pacific Standard) have a lot in the works. Witherspoon's Hulu miniseries Little Fires Everywhere is due out in 2020. Kerry Washington, Joshua Jackson, and Rosemarie DeWitt costar.