'Legendary': If You Like 'Pose' or 'RuPaul's Drag Race,' You'll Love This Show
2018 FX series Pose gave viewers a look inside the popular but often forgotten ballroom culture, a style of fashion and dance competition created by blacks and Latinos of the LGBTQ community. The award-winning show often focused on the lives of the "parents" and "kids" in the houses instead of the balls themselves.
Legendary is an HBO Max reality competition series that centers around eight houses competing in ballroom-orientated challenges for $100,000. After the first season concluded to generally positive reviews, many fans and critics believed the series could eventually rival longstanding drag-centered series, RuPaul's Drag Race.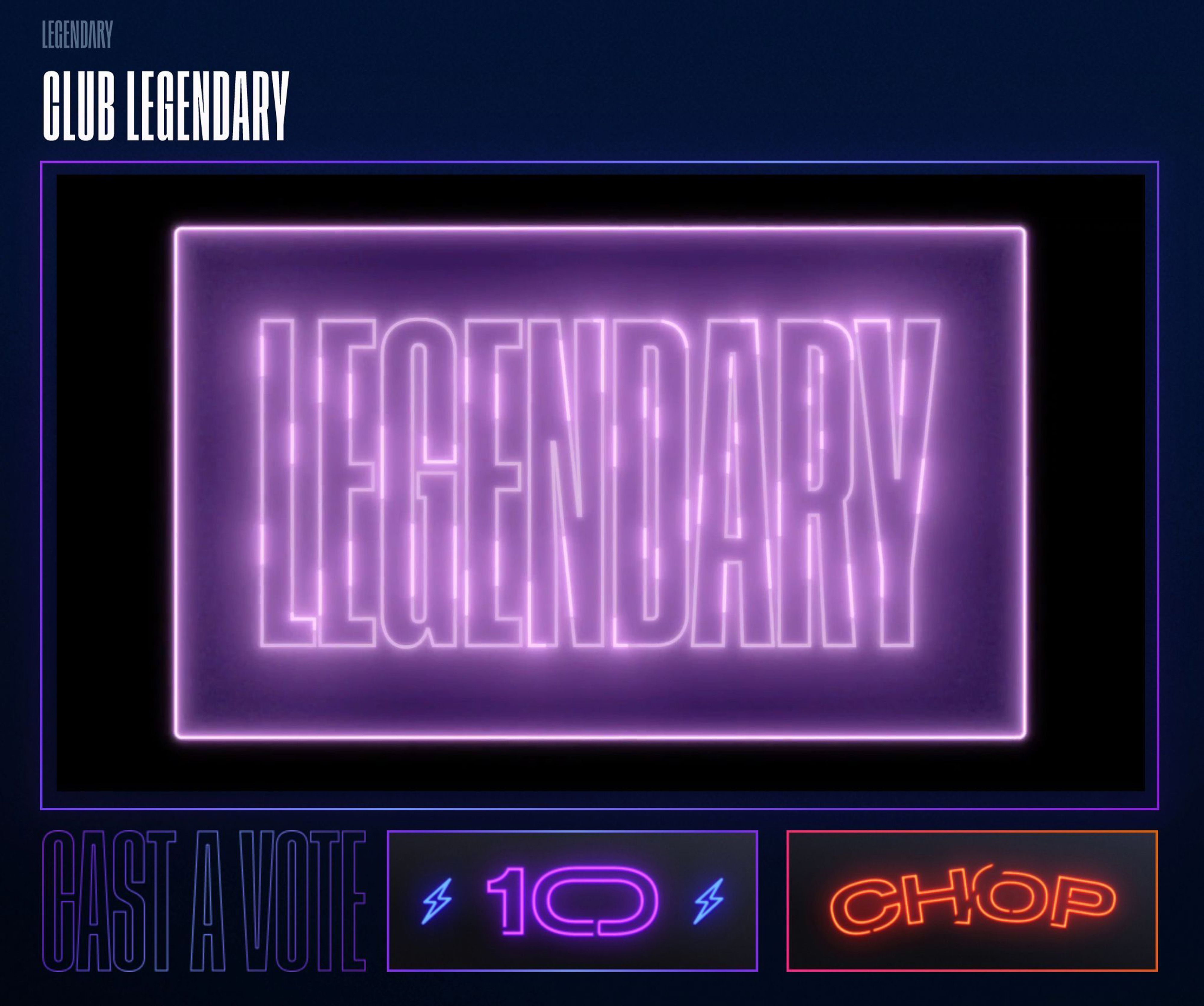 What is 'Legendary' about?
The HBO Max original is a ball culture-based voguing reality competition series that follows eight houses filled with black and Latino LGBTQ members as they compete for $100,000 and the Legendary Trophy.
Through a total of nine balls, the houses were judged on ballroom-orientated challenges such as voguing, catwalking, and spins to earn the title and trophy for "Superior House of the Week." The bottom two had to dance for their lives, and the judges saved one house, sending the other home.
RELATED: What Is FX's 'Pose' About?
Respected ballroom MC and former voguer Dashun Wesley served as the Master of Ceremonies with DJ MikeQ on the turntables. British actress Jameela Jamil, renowned stylist Law Roach, ballroom dancer Leiomy Maldonado, and rapper Megan Thee Stallion and weekly guest judges from television personality Tamar Braxton to model Tyson Beckford judged the competition.
The show premiered in May 2020 and has already been renewed for a second season. While it's unclear if the series will retain the same judges, they are moving it from New York to California.
Who stars in 'Legendary?'
House of Balmain – Father Jamari Balmain, Cali Balmain, Calypso Jetè Balmain, Gravity Balmain, Torie Balmain
Known for their creative performances, the members have found comfort in each other as they all have experienced heartbreak in their lives. The group typically incorporates hip hop dancing and acrobats with their performance and are frequently praised for their high energy.
House of Ebony – Mother Isla Ebony (Isla Cheadle), Machante Ebony, Shorty Ebony, Shy Ebony, Xa'Pariis Ebony
Led by a white cis female, the House of Ebony is one of the most established houses in ballroom. Therefore, Mother Isla feels pressure to protect the legacy of the traditionally black house. The group is very vogue-orientated and moves cohesively as a group on stage.
House of Escada – Father London Escada, Jazzul Escada, Shyanne Escada, Twilight Escada, Yoyo Escada
The members of Escada are incredibly close and depend on each other like a family. They received praise for their sharp voguing and creative outfits, and have one of the catchiest cheers of all the houses.
RELATED: These 'RuPaul's Drag Race' Queens Weren't on 'All-Stars 5' but They Should've Been
House of Gorgeous Gucci – Father Gorgeous (Jarrell) Gucci, Delicious Gucci, Deshon Gucci, Jeter Gucci, Miracle Gucci
One of the newer houses consists of high energy young members who excel in runway and confidence, specifically the "body" category. The group is loved for their voguing and ability to tell a clear story.
House of Lanvin – Mother Eyricka Lanvin, Carlos Lanvin, Makayla Lanvin, Pack-Rat Lanvin, Zay Lanvin
Mother Eyricka, a transgender woman, confidently leads her close-knit group who shines in fashion and face categories. The house is praised for many parts of their performances, particularly their bold outfit decisions.
House of Ninja – Mother Dolores Ninja, Chise Ninja, Jamie Ninja, Lady Sattva Ninja, Sharron Ninja
Founded by the legendary Willi Ninja in the 1980's, the international voguing house was the only group entirely consisting of all cisgender females. They're loved for their perfectly executed Asian-themed concepts and precise voguing.
RELATED: Why Fashion Is a 'Form of Art' for Billy Porter
House of St. Laurent – Mother Michell'e St. Laurent, Champ St. Laurent, Christian St. Laurent, Mikoko St. Laurent, Pretty St. Laurent
The "boutique house" is centered around the mother, who's transgender, and consists of close members who find comfort in the ballroom community. The house is known for their creative performance choices and fashion decisions.
House of West – Father James West, Destiny West, Buffy West, Maurice West, Wilma West
Created by Father James when he was only 27-years-old, the new house is filled with members who consider themselves "rebels." The group is vogue-orientated and wears modern punk-inspired clothing.
Stream Legendary on HBO Max.