Leonardo DiCaprio Refuses to Date Women Over Age 25
Leonardo DiCaprio is one of Hollywood's most well-known bachelors. Since he first burst onto the scene in the late '80s and early '90s the Titanic star's dating life has been a subject for discussion. Now in his mid-40's the Academy Award winner is still known for dating beautiful young women. However, we never really realized that The Wolf Of Wall Street actor has an age requirement when it comes to his romantic interests. Apparently, Leonardo DiCaprio refuses to date women who are older than 20-years-old.
Leonardo DiCaprio has never dated a woman who was older than 25
44-year-old Leonardo DiCaprio is currently dating 21-year-old model Camila Morrone, and they've been together for nearly one year. This isn't the first time DiCaprio has dated a woman much younger than he is. A Reddit user created a hilarious and shocking timeline of the What's Eating Gilbert Grape? star's relationships. It measures the ages of each of the women he dates against his own age.
Though DiCaprio is getting older, the women that he chooses to have on his arm are only getting younger. In fact, the only time he dated someone near his age was when he dated model Gisele Bündchen from 2000 to 2005. DiCaprio was 26 and Bündchen was 20 when they first began dating.
The real reason Gisele Bündchen broke up with Leonardo DiCaprio
Gisele Bündchen and Leonardo DiCaprio began dating in 2000, and they were pretty inseparable. The supermodel even went with the actor to the 2005 Oscars where he was nominated for The Aviator. Later that year, Bündchen pulled the plug on their relationship. In an interview with Porter, the model revealed that she knew she needed to end things with the Titanic actor because she needed a change of lifestyle.
She explained, "No longer numbing myself with smoking, drinking and too much work, I was becoming more and more aware of things that I'd chosen not to look at. Was I alone in wanting to do some serious soul-searching while he stayed the same? In the end, unfortunately, the answer was yes."
Other young women Leonardo DiCaprio has dated
After DiCaprio and Bündchen went their separate ways in 2005 — the actor dated Israeli model Bar Refaeli for five years beginning when Refaeli was 20 years old. The Isreali model is now married to Maroon 5 frontman — Adam Levine. After splitting with Refaeli in 2011 – he went on to date actress Blake Lively who was just 23 at the time. The couple only dated for a few months until Lively moved on to meet her husband, Ryan Reynolds whom she married in 2012. From where we're sitting it looks like Leonardo DiCaprio is the man you date before meeting your husband.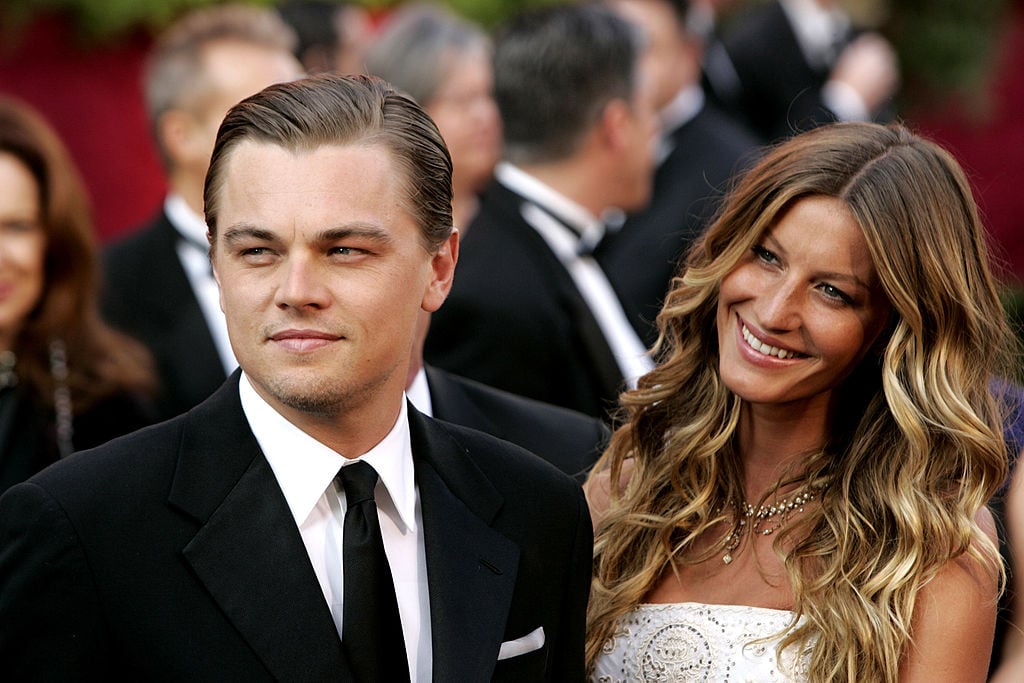 Will Leonardo DiCaprio marry Camila Morrone?
Leonardo DiCaprio has never has been married and it doesn't look like he's in a hurry to tie the knot. Since 2018 the actor has been dating 21-year-old model, Camila Morrone but we don't think he's going to be settling down any time soon. He'll probably pull a George Clooney when he turns 50.
Check out The Cheat Sheet on Facebook!