Leonardo DiCaprio Has Never Seen This Iconic Oscar-Winning Movie
Recently deemed "Hollywood's last movie star" by the Hollywood Reporter, Leonardo DiCaprio's ability to stay in the spotlight, grossing millions of dollars – without donning a super-suit or playing frisbee in a family-friendly flick – is quite impressive in a franchise-dominated industry. 
The agentless actor's accomplishments are not to be downplayed, as the Oscar-winning star is known for his triumphant turns in an array of genre-spanning movies. From Catch Me If You Can and The Titanic to The Revenant and The Wolf of Wall Street, the actor never denies a challenge, and he almost always lives up to audience expectations.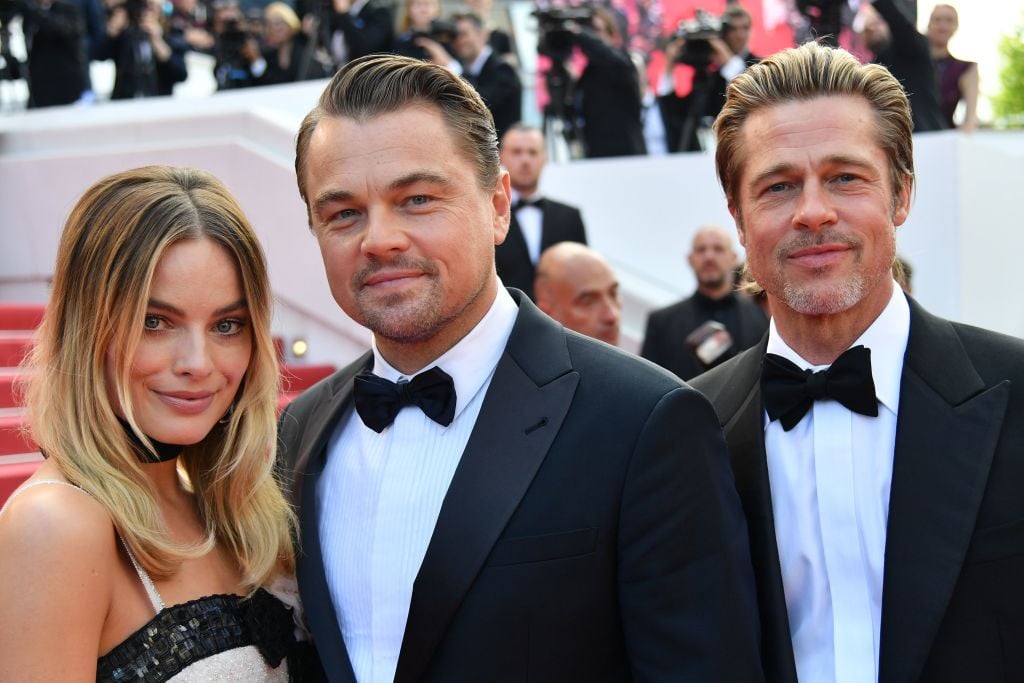 Given the sheer amount of time DiCaprio has worked with Tarantino – Django Unchained and Once Upon a Time in Hollywood – you would think him quite the film connoisseur, especially as he seamlessly embodies an old-school Hollywood air.
Though Leonardo DiCaprio has seen his fair share of classics, one movie has managed to escape him for several years. And to make matters worse, it was the 1966 Academy's pick for Best Picture.
'Once Upon a Time in Hollywood' star Leonardo DiCaprio has never seen 'The Sound of Music' 
During an interview with MTV News, Brad Pitt, Margot Robbie, and Leonardo DiCaprio discussed the classic movies they would be "sad to admit they've never seen." Brad Pitt was the first to fess up, stating that he has never seen Gone With the Wind. Margot Robbie chimed in, admitting that she too has never seen the film iconicized for the line, "Frankly, my dear, I don't give a damn." 
Though Leonardo DiCaprio was windswept by this revelation, replying to his co-stars, "are you serious?," he was forced to put his head down when The Sound of Music entered the discussion. Brad Pitt admitted that he had also never seen The Sound of Music, to which DiCaprio said, "I have never seen The Sound of Music." 
While the youngest of the bunch  – Margot Robbie – has seen the movie "like a thousand" times, two of Hollywood's biggest A-listers have yet to watch Andrews steal the show in one of the most iconic movies ever made. Both DiCaprio and Brad Pitt have simply managed to skip over this one for decades. This is preposterous!
The Sound of Music won the Academy Award for Best Picture, Best Original Musical Score, Best Director, Best Film Editing, and Best Sound. Andrews was nominated for the Oscar and won the Golden Globe for Lead Actress in a Musical or Comedy.  When it comes to accolades, there are several reasons to watch this film – more than once in a lifetime.
Leonardo DiCaprio used to give Margot Robbie a hard time for the classic films she had yet to see
Margot Robbie explained to the interviewer that, while filming the Wolf of Wall Street, Leonardo DiCaprio would constantly express dismay at the number of classics Robbie had yet to see. Robbie explained:
"I remember when we did Wolf of Wall Street, you [DiCaprio] would get angry at me all the time, any time I'd mention any movie I hadn't seen. You'd be like, 'How have you not seen Citizen Kane? How can you work in this industry and not have seen Citizen Kane.'"
Margot Robbie goes on to explain that – though she would acknowledge DiCaprio had more time to watch these films – she went home and watched the movies he couldn't believe she had yet to see. Now, it looks like, until DiCaprio watches The Sound of Music, Robbie has one film up her sleeve to throw back in his face.