Leonardo DiCaprio Says the "Dark Ages" Are Coming for Hollywood: Here's Why
Leonardo DiCaprio is one of today's most celebrated movie stars. With a track record for starring in Oscar-worthy roles that never quite seal the deal for the Catch Me If You Can star, his turn in The Revenant finally resulted in his much-deserved Oscar win.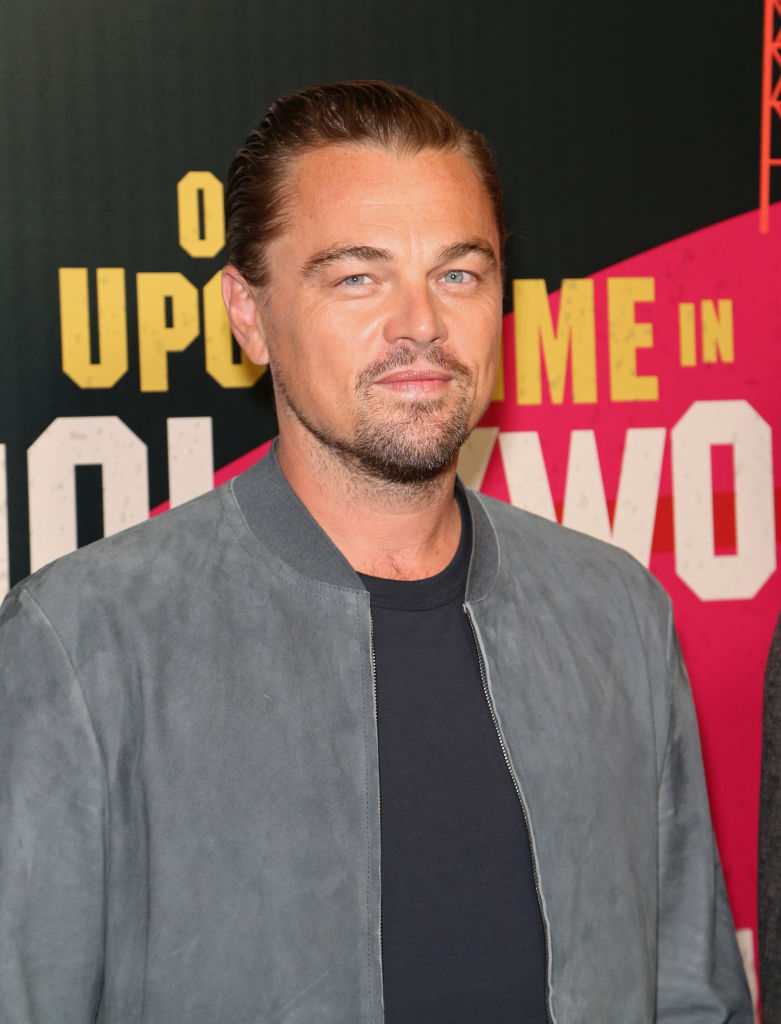 Though Leonardo DiCaprio has had his choice of movie roles for quite some times – and there's likely a cumbersome pile of potential scripts towering over on his desk – the star of the soon-to-be film Once Upon a Time in Hollywood believes that the "dark ages" are coming for the industry.
Showbiz has seen its fair share of changes throughout the years. From silent movies and the Golden Age to the fall of the studio system and New Hollywood, the entertainment world is forced to adapt to social, technological, and cultural shifts every ten to twenty years. However, the most recent shift has DiCaprio a bit concerned.
Leonardo DiCaprio on the shift to streaming services in Hollywood
Quentin Tarantino has long been a proponent of the theatrical experience; thus, it should come as no surprise that one of the actors he flocks to – when casting time calls – shares a similar philosophy. Speaking on behalf of the streaming age, DiCaprio told Esquire:
"I don't want to act as if I've been around since f***ing silent cinema, but I see this as a huge shift in the way movies are going to get done, what gets financing. The studio system has tons of content, libraries of things that they can make movies of, but in a lot of ways, they are hemorrhaging.

They've become — much like in the twenties — these corporate empires that have taken over the artistic vein of movie making. We're now in an era when there's a flush of cash into streaming…"

Deccan Chronicle
Leonardo DiCaprio goes on to explain that movies like Once Upon a Time in Hollywood –  big-budget, standalone splendors with impressive casts and unique storylines – are becoming rare and few. 
There's too much risk in non-franchise films, necessitating million-dollar budgets. Given that Tarantino's existence virtually makes him a franchise, as his films ooze signature patterns, aesthetics, and more, he is an exception to the rule. While acknowledging that chances are [still] being taken," he fears movies like Once Upon a Time in Hollywood are becoming "endangered species." 
Leonardo DiCaprio: "There are some dark ages coming up"
With a large presence in the industry and a skeptical outlook on Hollywood's current streaming trend, Dicaprio stated:
"…Let's celebrate filmmakers who are still holding on to the craft of making movies, and let's hope that in that transition into whatever this is going to be, this type of filmmaking will still exist. There are some dark ages coming up."

Deccan Chronicle
Leonardo DiCaprio – though happy to see filmmakers take risks with documentaries and present never-before-seen work – is fearful for Hollywood. What will it mean if streaming services become so popular that the theatrical experience falls by the wayside? 
With Netflix and Amazon pumping out original content on a consistent basis, movie theaters are forced to battle against the comfort and money-saving experience inherent to a couch viewing.
While watching a brand new movie in the house may seem like the perfect alternative to $15 per ticket, many feel that the experience is tainted. When not in a movie theatre, you can pause, pull out your phone, get up and walk away, or browse the internet at the same time you watch the film.
Is the above treatment what an intense murder mystery or a family drama deserves? Is DiCaprio worried about the state of Hollywood, or the state of the viewing public? What's next for movies, as the ability to "sort of" watch a film becomes the norm?