Let's All Stop Asking Jessica Simpson When She's Going to Have Another Baby
Jessica Simpson spent the majority of her teen years and early adulthood in the spotlight. The singer turned fashion designer was a massive teen pop star, and during her first marriage to singer Nick Lachey, the duo appeared on the iconic reality show, Newlyweds: Nick and Jessica. A ton has changed in the many years since Simpson and Lachey's divorce. Simpson, for one, has started a massive fashion brand, gotten remarried to her husband, Eric Johnson, and has two stunning children.
Though she's still a major celebrity, Simpson no longer lives in the spotlight. Instead, she gives her fans glimpses into her life as a mogul, singer, and mother through her social media accounts. However, it seems like folks are still desperate to learn even more about Simpson's life and are always asking her (and other celebrities) invasive questions.
We think it's best that we all agree to stop asking the actress/singer when she is going to have another baby because quite frankly, it's rude. Still, Simpson was a good sport when talking about one new addition to her family (page 7).
14 months apart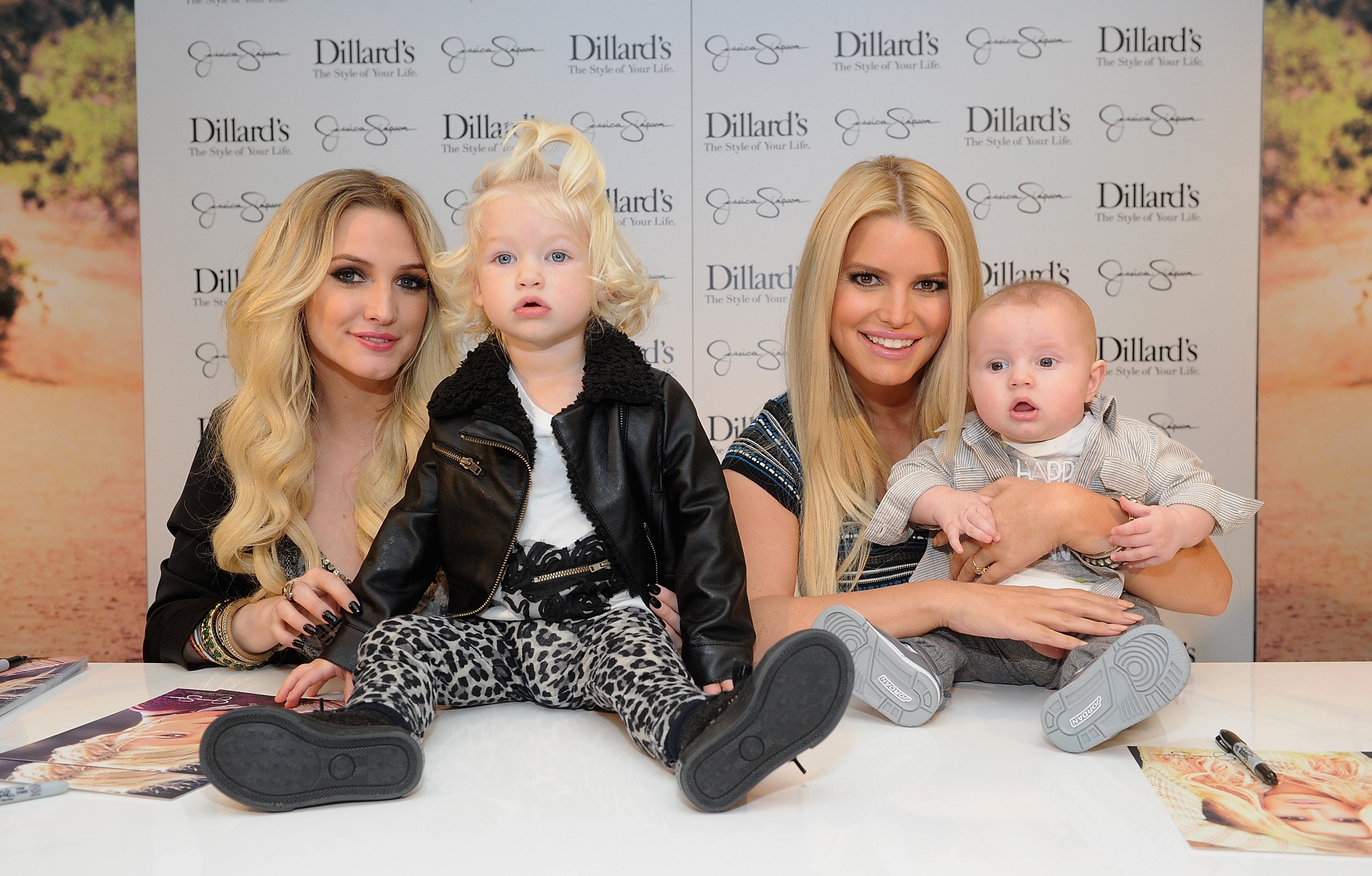 Simpson gave birth to her precious blond babies, her daughter, Maxwell Drew, and son, Ace Knute, 14 months apart. The pint-sized pair might be just over a year apart, but they look nearly identical.  Since she was pregnant for nearly two years in a row, Simpson embraced the experience wholeheartedly.
During her first pregnancy in 2012, she told People, "Pregnancy was meant for me – it really was. I can't wait to have more kids. I love being pregnant. I have such an incredible connection with myself and with my body that I've never had before."
Next: Carbon copies of their parents 
Keeping up with the kiddos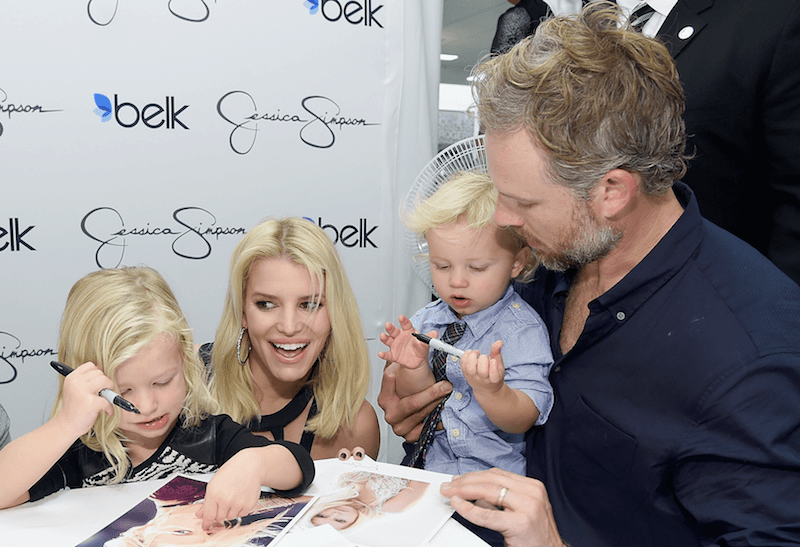 With two children around the same age, Simpson and Johnson have certainly had their hands full. According to Simpson's Instagram, Ace is a complete daddy's boy who adores sports including tennis, baseball, and of course, football like his retired NFL player dad.
Maxwell, on the other hand, takes after her fashion mogul mama. Simpson has shared snaps of the pair in the MAC store (Maxwell's fav), and she's also proclaimed that her daughter is a bigger fashionista than she is. Simpson told People, "She teaches me a lot about outfits, and she is better at putting outfits together than me. She's the new inspiration."
Next: Full-on kids 
A world away from babies
Maxwell and Ace are both school-age kids now, so it's been quite a few years since Simpson and Johnson were juggling diapers and bottles. For Simpson's part, she told People that she does get "baby fever," but it's been great to see her kids grow and experience new things.
She explained, "And it's just like, 'Wait, so this is no longer toddler, this is full-on kid!' My daughter thinks she's a teenager. My son at least wants to be a baby still."
Next: Precious couple quality time 
Time as a couple
Another perk of having older kids who are fairly self-sufficient is having more time together as a couple. Simpson has always been vocal about her love and obsession for her hubby Eric Johnson which is why she was thrilled when they went on a couple's trip to the Bahamas in April 2018.
She revealed to Entertainment Tonight, "Today, we got to go on this trip without the kids, [and usually] we don't go places without the kids." On their vacation, Simpson shared a ton of sexy beach and bikini snaps of herself and her bae.
Next: Jessica sets the record straight about her uterus.
Thoughts on more babies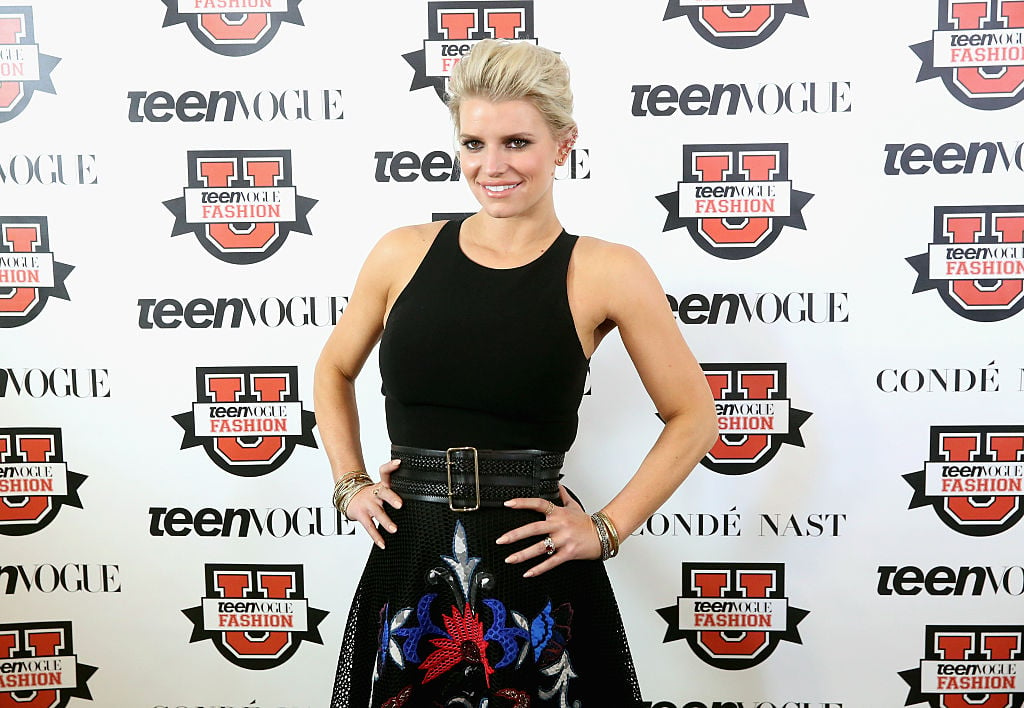 Though we think it's rude to ask any woman what's happening in her uterus, Simpson has always been easy going about clearing up rumors. When the media was abuzz recently that she was expecting a third child, she was quick to set the record straight.
During an interview with Ellen DeGeneres on The Ellen DeGeneres Show, Simpson revealed, "We got an IUD; nothing's gonna get in that uterus. I have two beautiful children, and I'm not having a third. They're too cute … you can't top that."
Next: Getting candid 
Down to practice
Though Simpson and Johnson don't have any plans on bringing another child into this world, Simpson did cheekily tell Entertainment Tonight, "We always practice." The fashionista went on to say, "Another baby would definitely have to be a bit of a miracle."
Mostly, we think Simpson should be able to just rejoice in the life and family that she has now without having to answer annoying questions, and so should every other woman whether they have children or not.
Next: Welcoming a fur baby.
A new addition to the family
Another human baby might not be entering the Simpson/Johnson household, but the family of four did just welcome an adorable fur baby named Dixie. The family got the delightful Maltipoo in May 2018, and Simpson snapped a photo of her son and daughter hugging the sweet pup and grinning into the camera. The mogul captioned the picture, "Welcome to our family Dixie!"
Dixie is the same breed of pup of Simpson's beloved dog Daisy, who was sadly dragged off by a coyote in 2009.
Follow Aramide on Twitter @midnightrami.
Check out The Cheat Sheet on Facebook!