LeVar Burton Fans — and the Star Himself — React to 'Jeopardy!'s Future Without Him at the Lectern
No other candidate for the job of Jeopardy! host could have been more eager or as qualified as actor LeVar Burton. The Roots star has declared his interest in helming the quiz show for a while now, and not shyly. Now that the program's executive producer Mike Richards is expected to be named permanent host, however, it doesn't look likely for Burton.
His fans had something to say about that – as did the television personality himself.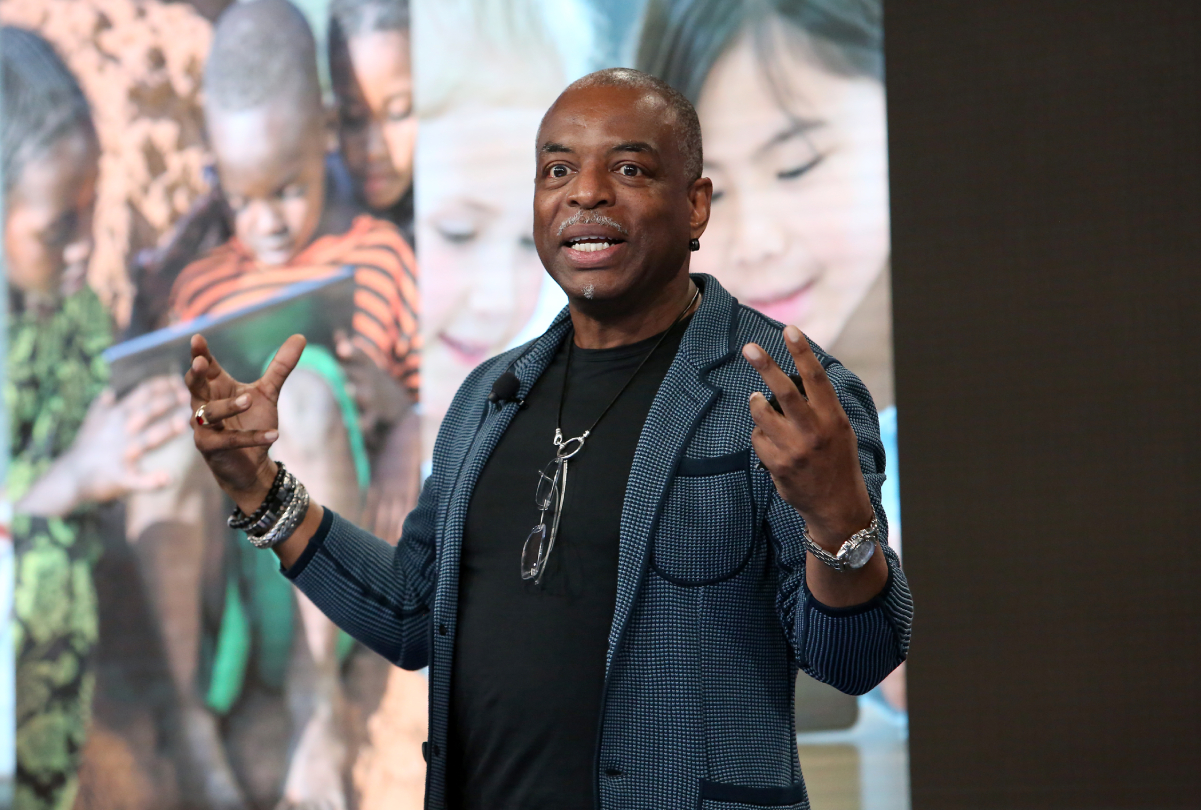 Burton was very public about wanting to host 'Jeopardy!'
Since longtime host Alex Trebek's death in 2020 it's been a guessing game as to which guest host, if any, would be chosen to succeed him. For the Star Trek actor, it's been an eagerly expressed desire and dream that he made known frequently.
"It's difficult to explain, but there's something inside me that says [hosting Jeopardy!] makes sense," the actor recently told The New York Times. "I feel like this is what I'm supposed to do. I have been watching Jeopardy! more or less every night of my life since Art Fleming was host. Jeopardy! is a cultural touchstone, and for a Black man to occupy that podium is significant."
And in speaking with GQ, Burton stated: "I've gone out on a limb and actually put it out there that I want that job because I do think it's a logical and natural progression for me. We'll see if Sony Pictures Entertainment feels the same way."
Fans' disappointment at the Richards hosting rumors
It seems Burton's fans were almost as enthusiastic as the actor, if not more, to see him land the job. Unfortunately, it doesn't seem meant to be for the actor as news broke recently that Richards will very likely become the show's new host.
Responding to a Jeopardy! Instagram post on a show clue on Louis Vuitton, one fan remarked, "I was really hoping Jeopardy would break new ground and give someone of color or a woman the host spot, considering there have been so few in the game show world. It would bring the show to a new audience. Mike Richards is rather…bland."
"If it's not LeVar, we don't want it," another viewer wrote.
And another Burton fan said, "Stop trying to make Mike Richards happen! It's NOT going to happen! No one wants him… HIRE LEVAR!!!"
Burton's classy comments
The Reading Rainbow star made clear before his guest-host games even aired on ABC that not getting hired would hurt, but that he would be fine.
Post-the Richards announcement, Burton is reminding his crushed fans that it's more than fine. Mirroring (dare we say?) Trebek's poise, he tweeted his feelings on the entire matter.
"I have said many times over these past weeks that no matter the outcome, I've won," Burton tweeted. "The outpouring of love and support from family, friends, and fans alike has been incredible! If love is the ultimate blessing and I believe that it is, I am truly blessed beyond measure."
RELATED: There's Actually a 'Jeopardy!' Buzzer Guy Who Manually Controls the Show's Signaling Devices