How Old Is Lewis Hamilton and Who Is He Dating?
Unless you follow Formula 1 racing or are really into Cars 2 and Cars 3, you may not know the name, Lewis Hamilton. Get to know Hamilton's dating history ahead.

Who is Lewis Hamilton?

Lewis Hamilton is a Formula 1 driver for Mercedes. He's the youngest driver to ever win a world championship in Formula 1 racing.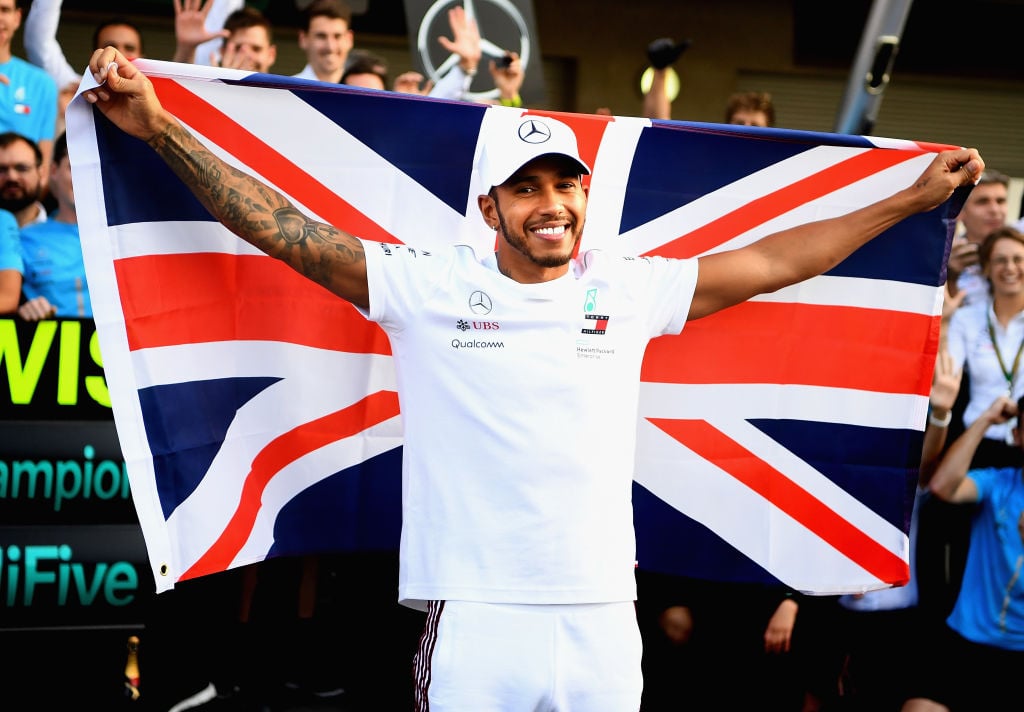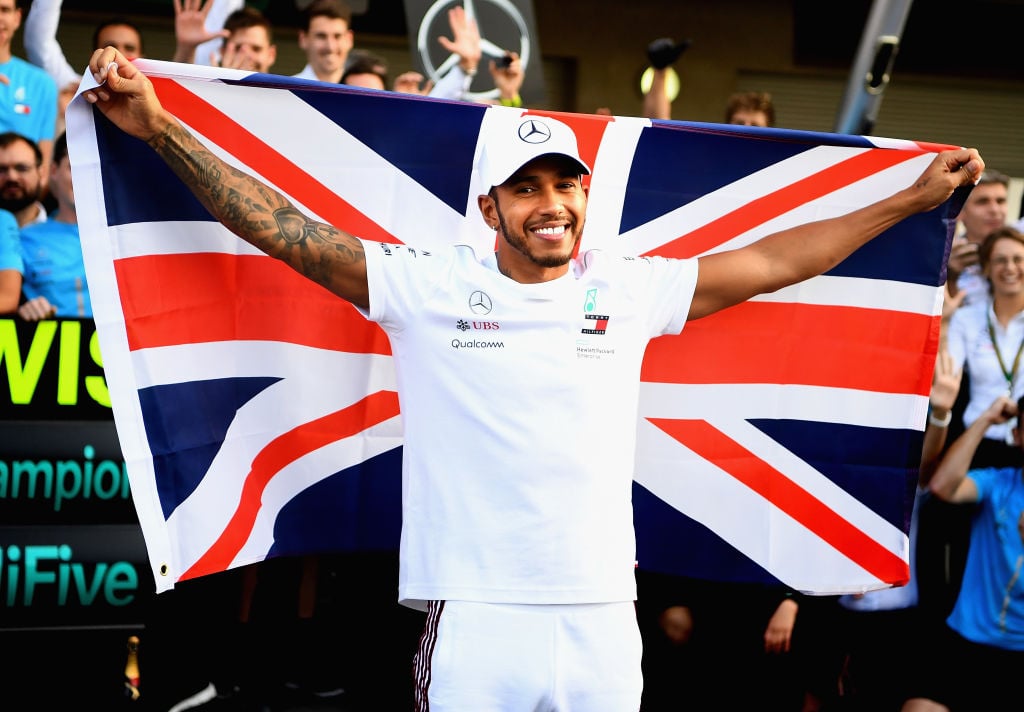 He won his first world championship in 2008 at the age of 23 and has gone on to win four more world championships.

He's currently ranked No. 1 among Formula 1 drivers.

How old is Lewis Hamilton?

Hamilton is 34 years old. He was born on Jan. 7, 1985 in Stevenage, Hertfordshire England as Lewis Carl Davidson Hamilton, according to IMDb.

Who is Lewis Hamilton dating?

Most recently, the Formula 1 driver has been romantically linked to Nicki Minaj although nothing has been confirmed.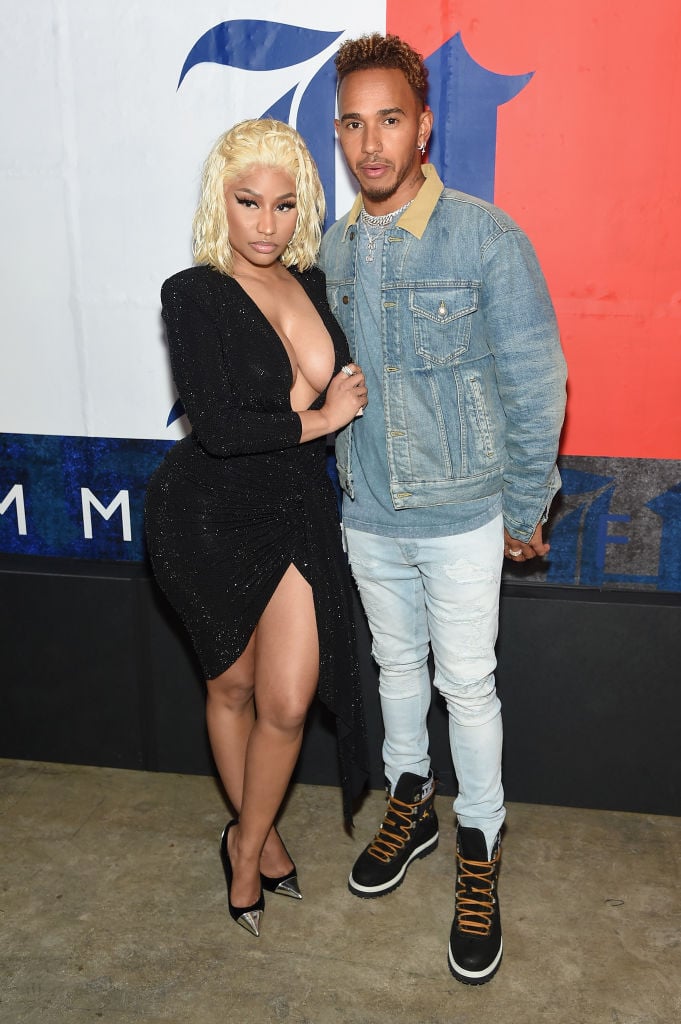 Minaj and Hamilton were seen together at the TommyXLewis launch party in Sept. 2018 at Public Arts in New York City, according to Cosmopolitan. But the connection didn't stop there.

Minaj and Hamilton had a little exchange on Instagram. Minaj posted a video of herself listening to the song "Yernin" by Sevyn Streeter. Hamilton liked the singer's upload prompting Minaj to respond, "@Lewishamilton oh hey," in the comments.
Later, Hamilton appeared in the background of Minaj's Instagram videos.
Then, pictures of them riding an ATV together through the desert in Dubai appeared on both their Instagram accounts.

All the events between Hamilton and Minaj went down in Sept. 2018, so it could be said that the two simply met at the Tommy Hilfiger event and hung out a few times. Whether or not they spent time together in a friends-only capacity or more has not been confirmed by either.

Before being connected to Minaj, Hamilton dated a number of other women. Nicole Scherzinger of the Pussycat Dolls dated the driver for eight years before breaking up in Feb. 2016, according to Express.

In Aug. 2017, Hamilton told the Sun why he and the singer split. "My cars are my babies. I used to say, when I had a girlfriend, 'I'm taking one of the girls out, so you can come if you want, but you come second when it comes to the cars.'"

Judging by Hamilton's statement he and Scherzinger may have broken up because he didn't put her first.

Scherzinger had different reasons for the breakup.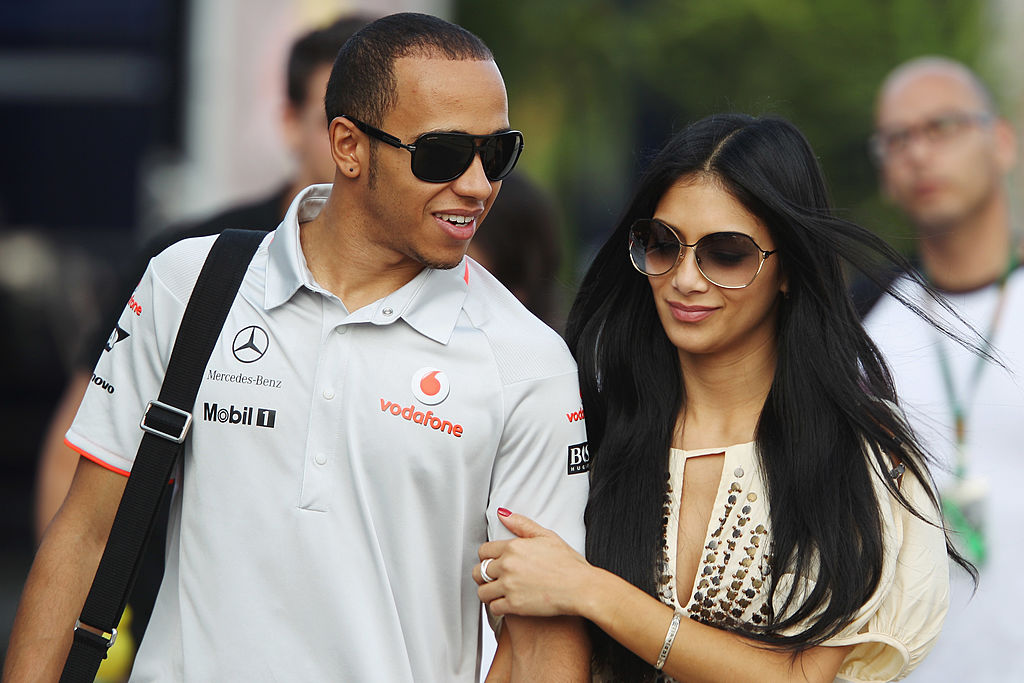 She told People, "Sometimes people stay in relationships because they get complacent because it's comfortable for them because they don't want to be alone." So, maybe they broke up for multiple reasons based on what they each said about the split publicly.

Either way, Scherzinger sounded positive post breakup. "It's a new chapter in my life. I'm going through a very transformative time in my life," she said.
The Pussycat Dolls singer has been Hamilton's longest relationship while Minaj is the most recent woman to be linked to him romantically.

Here's a list of other women Hamilton has allegedly dated:

Danielle Lloyd: Lloyd and Hamilton dated in 2002 for six months, according to the Mirror.
Jodie Mia: Mia and Hamilton met while studying at the Cambridge School of Arts and Science. They dated throughout college.
Vivian Burkhardt: Miss World 2007 dated Hamilton briefly in 2008.
Rihanna: The pop star and Hamilton have been friends for years and are rumored to have dated though nothing's been confirmed.
Others include Kendall Jenner, Winnie Harlow, Sofia Richie, Rita Ora, and Barbara Palvin.