Liam Hemsworth Googled 'Thirst Trap' For This Hilarious Reason
Liam Hemsworth's charm, wit, and rugged good looks make him one of Hollywood's most coveted actors. Since his recent split from Miley Cyrus, Hemsworth has maintained a fairly low profile. However, it hasn't stopped him from posting a photo on his Instagram page that actor, Adam DeVine, called a "thirst trap." Read on to discover why this Hemsworth brother is 100 percent relatable.
Liam Hemsworth starred opposite Adam DeVine in 'Isn't It Romantic'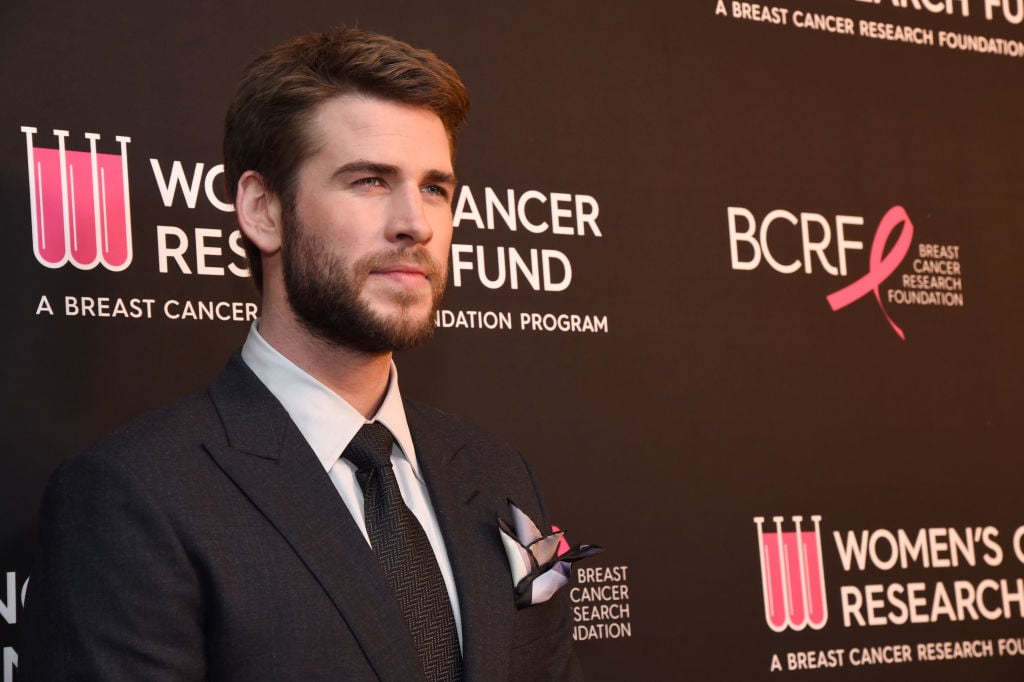 Hemsworth and DeVine go way back. Their film, Isn't It Romantic, also starred Rebel Wilson. The romantic comedy flipped romantic comedies on their heads with the story of a woman (Wilson) jaded by love who happens to find herself inside of every romantic comedy scenario ever made.
Hemsworth played the leading man. DeVine plays the friend of Wilson's character, Natalie, who happens to fall for Priyanka Chopra.
At the time of the film's premiere, Hemsworth fell ill with kidney stones.
"I texted with him a little bit… poor guy," DeVine told Us Weekly at the time. "I know he's in a lot of pain and it really sucks what he's going through, 'cause I know that he would want to be here and he's a really fun guy to have around. I'm really bummed about it."
Hemsworth is healed from the kidney stones now, but there's another reason DeVine is talking about his former co-star.
Hemsworth didn't know the term 'thirst trap'
After a brief social media break following his split from Cyrus, Hemsworth's Instagram return has been nothing short of spectacular. His most recent posts include shots of his dog, Dora, giving a total #couplesgoals vibe to the world at large.
The first shot of the duo from Nov. 22, garnered nearly 2 million likes. In it, Hemsworth is sitting on the beach in sunglasses with this leading lady at his side. He captioned the photo: "Luck dragon."
Days later, Hemsworth posted a different photo of him and Dora with the caption, "@hemsworthluke captured this moment of me and my best friend Dora. Good God I love this dog."
Though this photo hasn't received as many likes yet, plenty of fans shared their love and support. Among those is DeVine who played off of fan reactions with a comment of his own, "Thirst TRAP," in which Hemsworth replied, "I just googled thirst trap. 100% true ;)"
Take a moment and imagine superstar Liam Hemsworth googling the commonly used social media phrase, "thirst trap," which, according to Urban Dictionary, is a "sexy photograph or flirty message posted on social media for the intent of causing others to publicly profess their attraction."
By definition alone, DeVine's comment is accurate. Dora's been at Hemsworth's side since 2015 when he and Cyrus adopted the lucky labradoodle from Los Angeles' Wylder's Holistic Pet Center and Rescue. We think she'd agree with DeVine's comment, too.
How is Hemsworth doing since his split from Cyrus?
The Aussie actor's maintained a private profile since his public breakup with Cyrus. After a 10-year off-and-on relationship, they officially called it quits in August after a year of marriage, citing "irreconcilable differences."
Cyrus moved into high-profile relationships with Kaitlynn Carter and Cody Simpson, while Hemsworth has been spotted with Dynasty actress, Maddison Brown.
Regardless of all that's happened between Cyrus and Hemsworth or their subsequent relationships, DeVine called it: "Thirst trap" Hemsworth and Dora are the real MVPs.