Liam Hemsworth Is 'Heartbroken' That Miley Cyrus Moved on 'So Quickly,' Report Says
Liam Hemsworth is reportedly so hurt by those photos of Miley Cyrus and Kaitlynn Carter.
It's a sad time for those who stan Miley Cyrus and Liam Hemsworth. The couple of ten years has broken up, announcing the split on Aug. 10 in an emotional statement shared with People magazine. 
"Liam and Miley have agreed to separate at this time," the statement said. "Ever-evolving, changing as partners and individuals, they have decided this is what's best while they both focus on themselves and careers. They still remain dedicated parents to all of [the] animals they share while lovingly taking this time apart."
While some fans are holding out for a reunion between the two, Cyrus seems to have moved on. Just days ago, she was seen kissing and hugging Brody Jenner's ex, Kaitlynn Carter. It was a heartbreaking scene — not just for fans, but apparently for Hemsworth, too.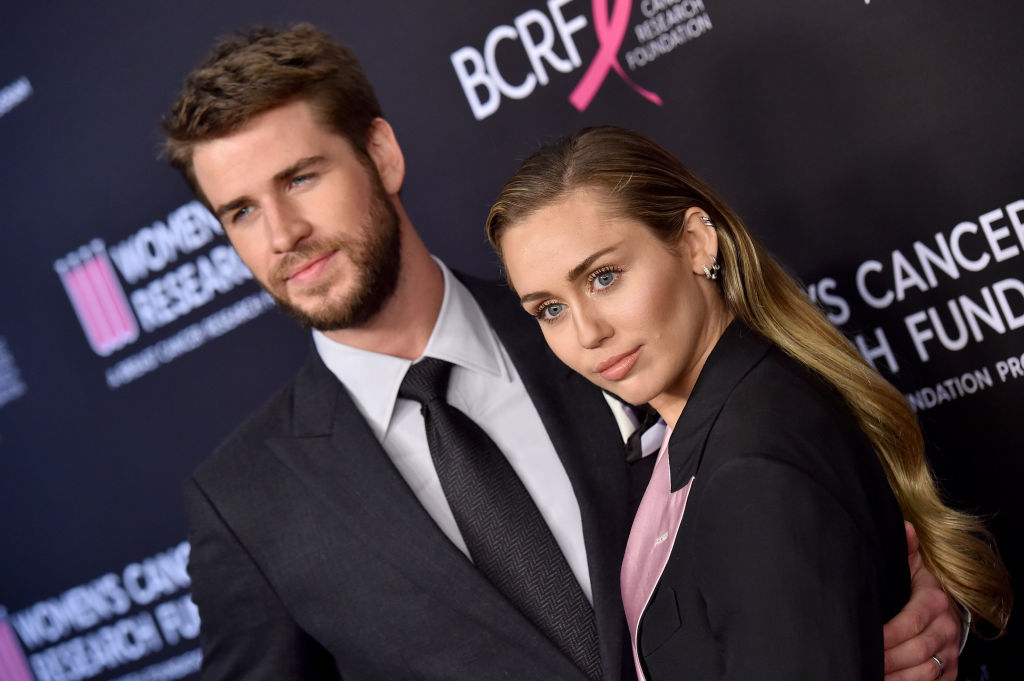 Hemsworth reportedly got emotional over the photos of Cyrus kissing Carter
A source told Entertainment Tonight on Aug. 13 that the Hunger Games actor is "heartbroken that she moved on so quickly and so publicly."
"Liam loves Miley and is crushed by all of this," the source continued. "But right now Miley doesn't want to answer to anyone. She still feels the need to explore herself, her sexuality and her music. Miley has been working in the studio and wants to blow off steam."
The remarks echo comments made by an E! News source, who said on Aug. 12 that Hemsworth is "dealing with a lot. It makes him uncomfortable that everything has been so public. It's been a difficult few weeks for him. He's with family and just wants to be around people that are going to support him and try and take his mind off of what's going on."
While it can definitely suck to see your ex moving on, it's worth pointing out that Cyrus and Carter reportedly aren't serious. A source told People on Aug. 10 that the two are "just having fun" together.
What has Hemsworth said about the breakup?
As of writing, the actor has only made one direct comment on the breakup. In an Aug. 12 Instagram post, he wished his estranged wife "nothing but health and happiness" on her new journey. Reportedly, Cyrus partly wanted out of the marriage so she could dive back into music. 
"She has been ready to put out music and be back in the game touring and performing," a source previously told E! News.
Hemsworth and Cyrus grew apart
While she might have been the one to call it quits, a source told ET that they "both knew [the split] was coming." The insider added that they'd reportedly even tried therapy to ease some of their issues, but it apparently just didn't work out.
"Miley was asking for a break and wanted to soul search and came to the realization she was unhappy," the source explained. "Miley's parents have been supportive. They just want her to be happy."
But don't get it twisted — there's reportedly a chance that these two could find their way back to each other. "Miley and Liam love each other and always will," a source previously told ET. "Most of their friends feel they'll be back together."
So don't lose hope yet, friends. Anything can happen. (But if not, that's OK, too.)