Liam Hemsworth Clears Up Rumors About His Split With Miley Cyrus
We imagine that it's been a tough couple of days for both Liam Hemsworth and Miley Cyrus. The former couple, who have been dating off and on since 2009, have made the difficult decision to separate after just seven months of marriage. What's made the situation even more complex is that Cyrus was spotted kissing Brody Jenner's soon-to-be ex-wife, Kaitlynn Carter on a recent girls trip to Italy.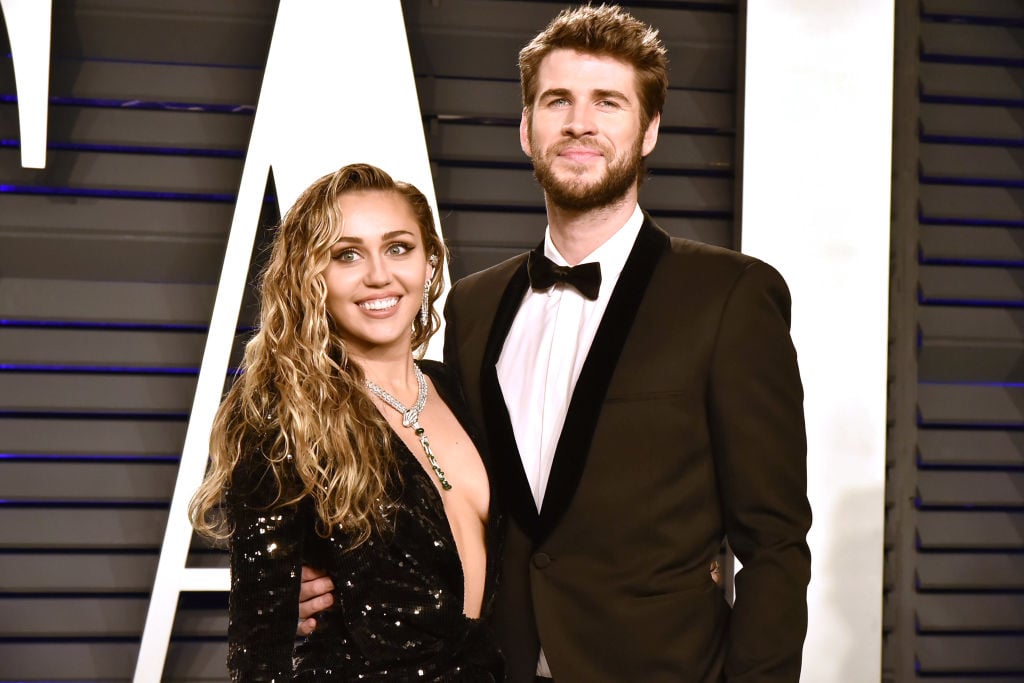 Miley Cyrus and Liam Hemsworth 2019
Rumors of the couple's split started late last weekend when Cyrus posted a picture to her Instagram page where her engagement ring was noticeably missing. However, this wasn't the first time that Cyrus and Hemsworth were subject to breakup rumors this year, so most fans quickly brushed off any theory that the pair had split. Diehard fans were quick to cite times when Cyrus wasn't sporting her ring but the pair were stronger than ever. However, this time, there did seem to be some truth to the split.
Miley Cyrus & Liam Hemsworth split
Early Saturday evening, a rep of Cyrus gave the statement to PEOPLE that the pair had decided to separate for the time being. "Liam and Miley have agreed to separate at this time. Ever-evolving, changing as partners and individuals, they have decided this is what's best while they both focus on themselves and careers. They still remain dedicated parents to all of their animals they share while lovingly taking this time apart. Please respect their process and privacy," the rep issued in a statement.
Of course, the news sent fans and the media into a tailspin with thousands of people speculating on what the cause of the separation was. Cyrus seemed to be taking a lion share of the blame, especially after posting a long message about evolution to her Instagram page. Fans seemed to presume that this was Cyrus breaking her silence on her split with Hemsworth because of its cryptic nature. However, there is no evidence that this is, in fact, the case.
Cyrus posts cryptic message to Instagram
"Don't fight evolution, because you will never win. Like the mountain I am standing on top of, which was once underwater, connected with Africa, change is inevitable. The Dolomites were not created over night, it was over millions of years that this magnificent beauty was formed. My dad always told me " Nature never hurries but it is always on time"…. it fills my heart with peace and hope KNOWING that is true. I was taught to respect the planet and its process and I am committed to doing the same with my own ….," the "Mother's Daughter" singer captioned a beautiful picture of her standing amidst mountains and beautiful greenery.
Hemsworth, on the other hand, has been (understandably) tight-lipped about his split with Cyrus. Of course, there have been a few media outlets claiming to have spoken with him. One media outlet reported that Hemsworth told them that they had no idea how hard the split has been and that he didn't want to talk about it. However, Hemsworth recently took to his own Instagram page to set the record straight.
Hemsworth squashes all rumors about the separation
"Hi all. Just a quick note to say that Miley and I have recently separated and I wish her nothing but health and happiness going forward. This is a private matter and I have not made, nor will I be making, any comments to any journalists or media outlets. Any reported quotes attributed to me are false. Peace and Love," the 29-year-old wrote.
We absolutely love that Hemsworth took control of the narrative in this way. We also really respect him for sending well-wishes to Cyrus, as a great deal of the media has been making her out to be the villain of the split. We wish both Hemsworth and Cyrus peace as they take this much-needed time apart.