Liam Hemsworth's Family Sent a Strong Message That They Aren't Fans of Miley Cyrus
Miley Cyrus and Liam Hemsworth shocked the world when they secretly married last year after several years of off and on dating. But fans weren't as surprised the couple split less than a year after tying the knot. Now, all eyes are on Cyrus as she moves on to new relationships in the wake of the split. Fans have always questioned whether Cyrus was good enough for the Australian actor, and now it looks like his family might feel the same way as well. 
When did Liam Hemsworth and Miley Cyrus breakup?
Cyrus and Hemsworth have had a rocky love story. They first met while filming the Nicholas Sparks movie, The Last Song. The pair quickly hit it off and begun dating. By 2012, they were engaged. Hemsworth was 22 and Cyrus was just 19.
But the wedding didn't happen as quickly as fans expected. In fact, there were many break ups and make ups before the couple finally tied the knot in 2018. The Hunger Games actor and "Wrecking Ball" singer got married December 23, 2018 in a private ceremony at their home in Tennessee.
Within months of their Christmas wedding, the couple announced that they were taking a break. A representative for Cyrus told the media, "Liam and Miley have agreed to separate at this time. Ever-evolving, changing as partners and individuals, they have decided this is what's best while they both focus on themselves and careers. They still remain dedicated parents to all of their animals they share while lovingly taking this time apart. Please respect their process and privacy."
Cyrus quickly moved on
Cyrus and Hemsworth announced their separation in early August 2019. Within days of their announcement, Cyrus was spotted in Italy with her sister and Brody Jenner's ex, Kaitlynn Carter. The trip quickly made headlines as pictures circulated of Carter and Cyrus kissing while on vacation. But the relationship was over as quickly as it started and the romance was over by the end of September. 
Cyrus quickly moved on to Australian musician Cody Simpson. She and Simpson met years ago and remained friends throughout the years. They began dating shortly after Cyrus split from Carter. The couple just spent their first Thanksgiving together this year, but it's too early to tell whether there's anything serious going on, or whether this is another short-lived relationships. 
Hemsworth's family had something to say about Cyrus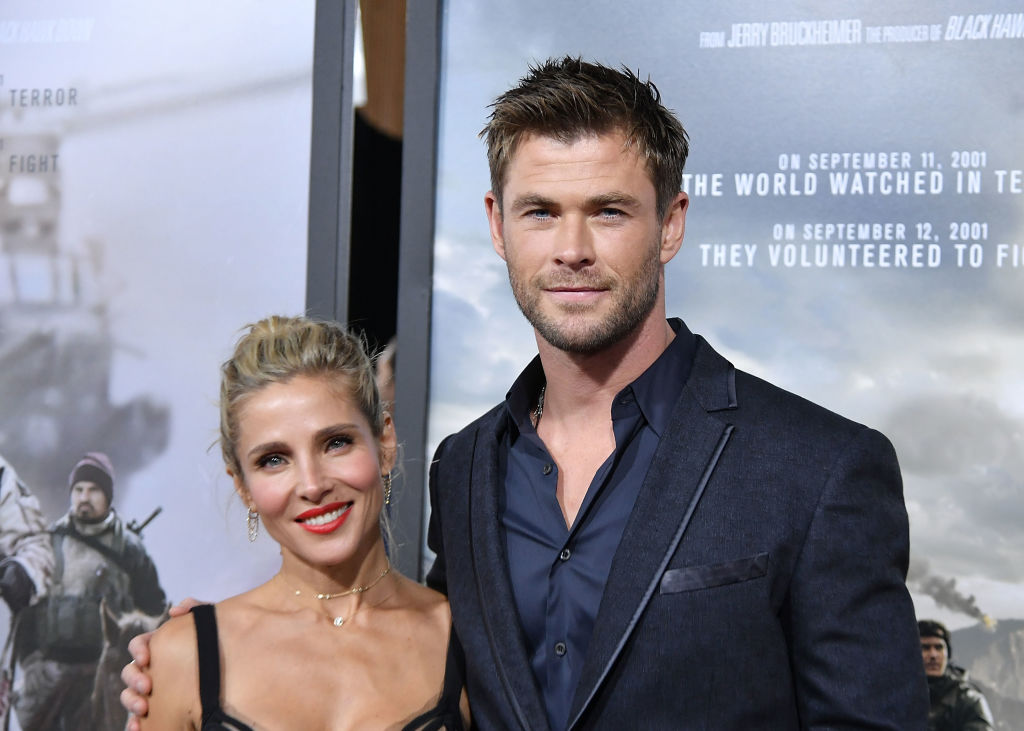 Fans have always questioned the relationship between Hemsworth and Cyrus. While some fans thought that they were well-suited, and the perfect balance, many wondered what the seemingly calm-mannered Aussie was doing with the free-spirited singer.
Given how quickly Cyrus moved on after the break up, fans can't help but wonder whether Hemsworth was too good for the singer. Now a member of the Hemsworth family is expressing that very same sentiment. 
Elsa Pataky, the actor's sister-in-law, and Chris Hemsworth's wife, spoke to reporters while working in Madrid. When asked about how Hemsworth is doing, Pataky responded, "After a relationship that you've dedicated 10 years to, he's a little bit down, but he's coping well." She continued, "He's a strong boy and he deserves the best, I think he deserves much better."
Apparently, this isn't the first time the actor's family has had something to say about his relationship with Cyrus. US Weekly reported earlier this year that Hemsworth had hoped for reconciliation after the summer separation. But after pictures surfaced of Cyrus with Carter, the Hemsworth family had had enough. A source told the magazine, "He thought they could work it out, but all those pictures of her and Kaitlynn ended that. Liam comes from a very conservative family and his family was freaked out by it."