Liam Hemsworth's New Girlfriend: Everything To Know About Gabriella Brooks
Liam Hemsworth has had a lot going on in his love life in 2019. The 29-year-old actor started the year as a newlywed after tying the knot with Miley Cyrus in December 2018.
However, Cyrus suddenly announced in August 2019 that she and Hemsworth had broken up. It was alleged that Hemsworth was "blind-sided" by the news.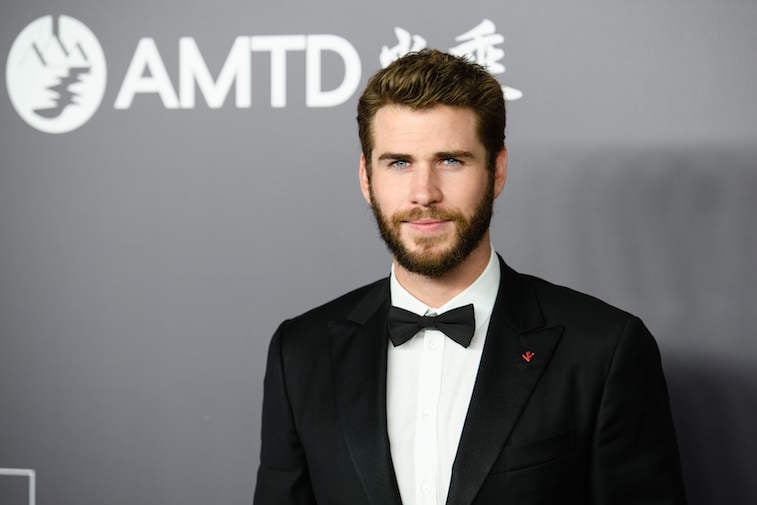 In any case, by October Hemsworth was rumored to be seeing Australian actress Maddison Brown. Many people believe that she could be his next serious relationship after Cyrus.
But not long ago, the story turned in a different direction. Hemsworth then started being linked to model Gabriella Brooks. Based on what we know so far, it seems like Hemsworth and Brooks could really be a serious couple.
Read on below to learn more about who Brooks is and where she and Hemsworth are right now in their relationship.
Gabriella Brooks is an Australian model
Brooks is 21 years old and hails from Australia, which is where Hemsworth is also from. She attended Sydney University and studied ancient history and archaeology.
Brooks has been modeling since she was young: She was actually scouted and signed at age 14. These days, Brooks is signed to modeling agencies Storm, Priscilla and Next.
Brooks has worked with several brands, such as Topshop, Calvin Klein, and The Lovers And Drifters Club. She seems to be an up-and-coming talent in the modeling world.
Gabriella Brooks used to date Matt Healy from 'The 1975'
Before she was linked to Hemsworth, Brooks was known for dating The 1975's frontman, Matt Healy. She and Healy were first seen together in public at the 2017 BRIT Awards, though it has been said that their relationship went as far back as 2015.
However, in early 2019, Brooks and Healy broke up. Neither of them has spoken about the split, but sources told news outlets that their lifestyle differences affected the relationship, especially since Healy was a popular musician who toured a lot.
"He parties a lot at home when he's there and Gabby had just had enough," one insider shared. "She doesn't want to lead her life like that."
Gabriella Brooks and has met Liam Hemsworth's parents
Although Brooks and Hemsworth seem to have only been dating for a short period of time, she was spotting meeting his parents in mid-December. The couple was in Byron Bay, Australia, when they had lunch with Hemsworth's parents, Craig and Leonie. The atmosphere looked to be a friendly one.
It's not clear how Brooks and Hemsworth met in the first place, but a source told Us Weekly that Hemsworth is simply "happy to be moving on" after his split with Miley Cyrus.
"Liam feels comfortable with Gabriella," the insider added.
Will Liam Hemsworth and Miley Cyrus get back together?
While it seems like Hemsworth has really decided to leave his relationship with Cyrus behind, many fans believe that the couple will get back together. After all, they spent the last 10 years constantly breaking up and making up. For onlookers, it's possible that this recent split is temporary as well.
In fact, Hemsworth still has photos of Cyrus on his Instagram account, which makes people believe that he also sees himself getting back together with Cyrus in the future. Cyrus has deleted all photos of Hemsworth, however.
It is important to note that their divorce is not finalized yet. The pair are due to have a divorce hearing in January 2020. They are also reportedly parenting their shared pets together.
Ultimately, no one knows what the future holds for Hemsworth and Cyrus at the moment. Whether they will get back together or remain separated is something fans will just have to wait and see.