Liam Payne Reveals He and Louis Tomlinson 'Hated Each Other,' Teases One Direction Reunion
One Direction burst on the scene and went on to achieve massive success and build an impressive fanbase. Then one of the members, Zayn Malik, quit the band, and in 2016 the group went on hiatus, leaving fans hoping for a One Direction reunion in the near future. Now bandmate Liam Payne explains how things were toxic in the group, sharing that he and Louis Tomlinson "hated each other."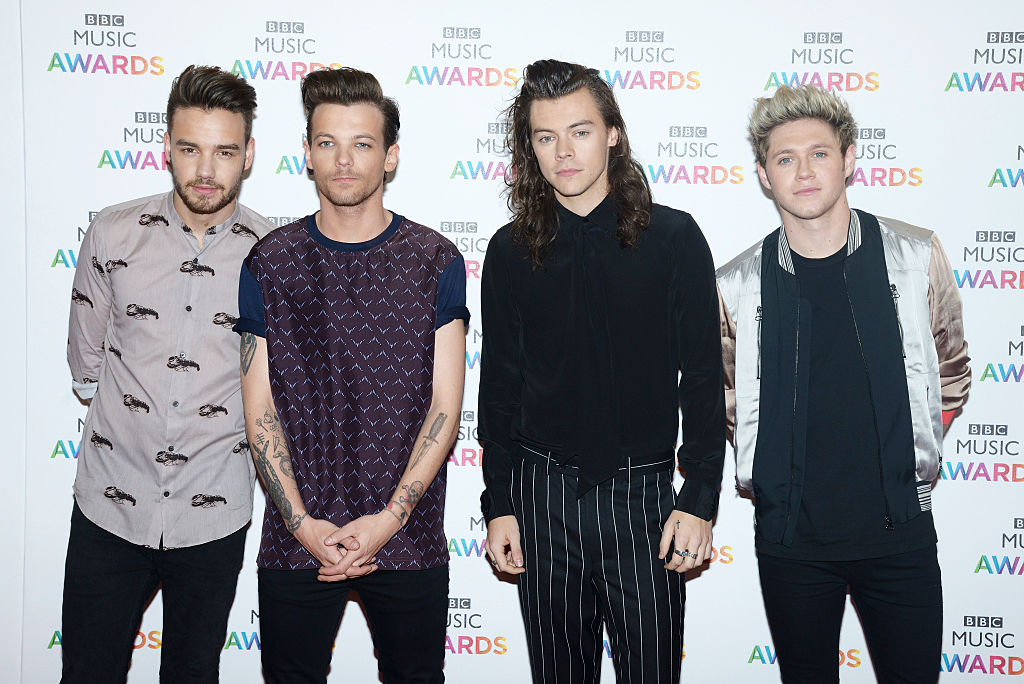 One Direction wasn't as happy as they appeared
By all appearances, One Direction brought their smiling faces to every interview, sang their hearts out at every show, and their adoring fans believed the guys had a strong bond.
Behind-the-scenes, however, things were tense between members, with Payne sharing that he and Tomlinson clashed during their 1D days. Thankfully they put their differences behind them.
During an interview with Hits Radio, Payne was asked who the last person from One Direction he spoke to was and noted: "Louis. I speak a lot to Louis. I think, obviously, he's been through so much and we've been through so much together as well…"
He revealed: "When we were in the band it kind of felt like, because he was the oldest and because I'd been singing for quite a bit of time we both got put in a weird position because he was wanting to be the leader, and I was doing my thing and wanted to. So, at first we didn't get on at all. We absolutely hated each other, it was so funny. Really bad. We hid it well. It was crazy."
They sorted it all out, as Payne shared, "In the end, we kind of just settled that we both do different parts of what the thing was and now I feel like that's kind of followed through into life."
The two are now really close
Payne and Tomlinson went on to become really close, as he noted during an interview with Capital FM, "I speak to Louis more than I speak to anybody else" since the band parted ways, adding, "and we've kind of like supported each other through the whole process."
He continued, "But I feel like, because when we were in the band, we were like, he was the oldest and I'd been doing it for a little bit, so we kind of molded together to make like, whoever was going to look after the thing…"
Payne noted: "So whenever something would go wrong, we'd talk about it, so we always phone each other up when there's like, something tipping in life a little bit, which is quite nice to have somebody to lean on like that." He added, "like if he has a problem, he'll call me."
Will there be a One Direction reunion?
During a sit down with SIRIUS XM, Payne was asked his thoughts about a possible One Direction reunion and he's not ruling it out but didn't have a good guess about the timing. He shared: "I haven't spoken to Harry in a while so I don't really know where his head's at with it." He added, "but I think everybody else has been really outspoken and I think that they're ready to go whenever."
Payne did say one member is ready whenever, sharing: "I know Niall was ready the day that we decided to stop for a second. He was like, 'Sure we're coming back in tomorrow, boys!' He was just ready to go."