'Life After Lockup' Premiere: Where are the 'Love After Lockup' Couples Now?
Five Love After Lockup couples are back by popular demand and their stories continue on spinoff series, Life After Lockup. In the premiere, Andrea and Michael's two queens are dealing with the upcoming releases of their jailed men. Tracie wants to meet Clint's mom and Brittany's friend, Sascha, faces up to 30 years in prison. Also, Megan has a secret to tell Michael. What happened in the Life After Lockup premiere?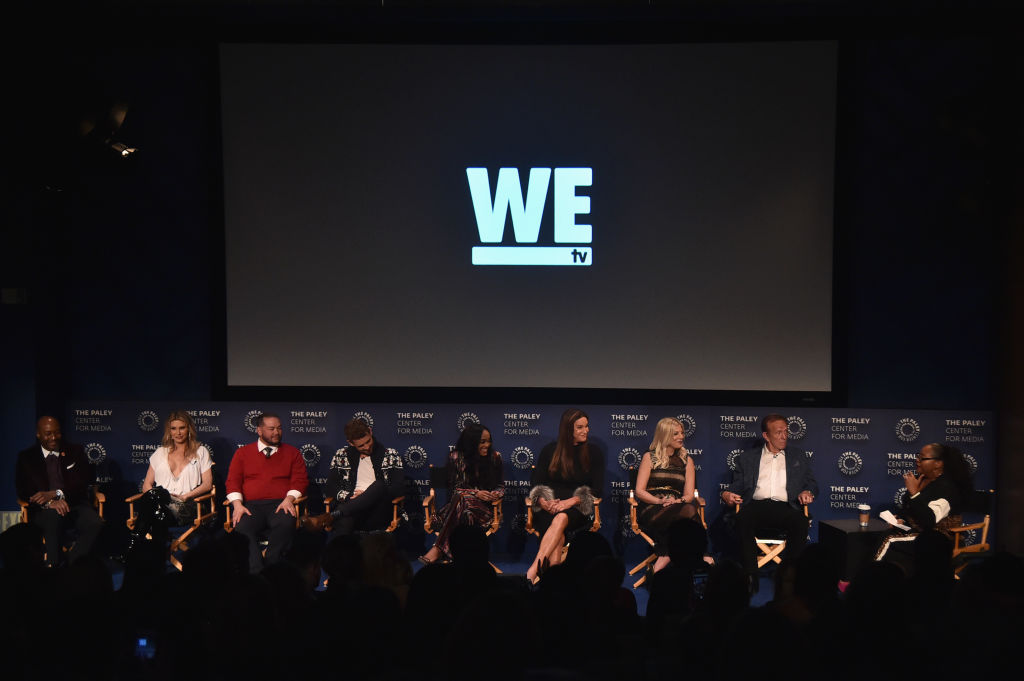 Andrea and Lamar

Their story starts with only a few days remaining on Lamar's sentence. He got arrested for violation of parole because he hung out with someone who had a gun. She is very close to her son, 17-year-old Tennison, and he said he doesn't trust Lamar because he's already hurt his mother once. Nyla, her 14-year-old daughter, admitted to not setting any expectations for Lamar because she doesn't want to get disappointed.

Clint Brady and Tracie Wagaman

Clint and Tracie's story picks up on the Life After Lockup premiere with two days remaining on Tracie's parole. Tracie told Clint that she doesn't know anyone in New Mexico, she's from Texas, so she wants a daughter-in-law relationship with Clint's mother. However, Clint's mom is not too fond of Tracie after she hurt Clint.

On Love After Lockup Season 2, viewers watched Clint have an emotional breakdown after Tracie disappeared and stole his rental car to get drugs the day after their wedding. However, Clint could not stay away from his "goddess" for long and chose to reunite with her after her release. Clint's mother does not trust Tracie and believes she is not the woman for his son. Therefore, his mother decided not to give her a chance.

Marcelino and Brittany Santiago

The newlyweds recently welcomed their daughter, Zoila, into the world and bought a house in Las Vegas, Nevada. In the Life After Lockup premiere, their story picks up with Brittany's former cellmate, Sascha, and her ex-girlfriend, Amanda, visiting their new home. Marcelino initially didn't want to leave the baby at the house with Brittany because she and her friends were drinking. However, Brittany convinced him things would be fine, and he eventually left.

Sascha explained to Brittany how nervous she is for her upcoming sentencing. Sascha was involved in a robbery that resulted in the death of two people and left one person injured. Even though she didn't pull the trigger, she faces up to 30 years in prison.

Michael and Sarah Simmons and Megan

Their love triangle picked up the day before Michael's release after he got arrested for violating his probation. In Megan's scenes, she talked to Michael on the phone, called him "bae" and they said they loved each other. She said Michael told her that he's going to divorce Sarah so he can be with Megan.

However, he also told Sarah that he's going to cut off the relationship with Megan and work on their marriage. Because Sarah is nine months pregnant, she decided not to make the drive to pick Michael up from jail. Instead, his mom and sister, Dayday, will be there.

Megan also chooses to make the drive to get Michael and wants to confront his family for not telling her about his wife, Sarah. However, Michael's mom and sister want nothing to do with her.

Scott Davey and Lizzie Kommes

Their relationship picks up on the Life After Lockup premiere with both of them living separate lives. Scott broke up with Jasmine but is going on a blind date, and Lizzie is also entertaining someone. They both have new jobs and are doing better financially. However, they admit to still having feelings for each other.
Watch Life After Lockup Fridays at 9 P.M. on We TV!