Life After 'Veep': What Julia Louis-Dreyfus Is Doing Next
What can fans do when their favorite shows go off the air? As fans of classics like The Sopranos and underrated gems like Vice Principals have learned, going back to the start of the series and watching it all over again can be a comfort.
But eventually you want to see a show's stars using their talents in other productions. Arrested Development fans got a taste of that with Jason Bateman in Ozark and Tony Hale in Veep. When the stars align, it's the best way to move on from a winner.
Veep also supplied Julia Louis-Dreyfus with the next great role in her storied career. Six consecutive Emmy wins later, Louis-Dreyfus will be off to her next adventure soon enough.
In fact, considering HBO will soon air the final episode of the show's last season, the star has already begun that journey. Here's what Louis-Dreyfus is tackling next as both star and producer in the coming year.
Louis-Dreyfus will appear in 'Downhill' with Will Ferrell.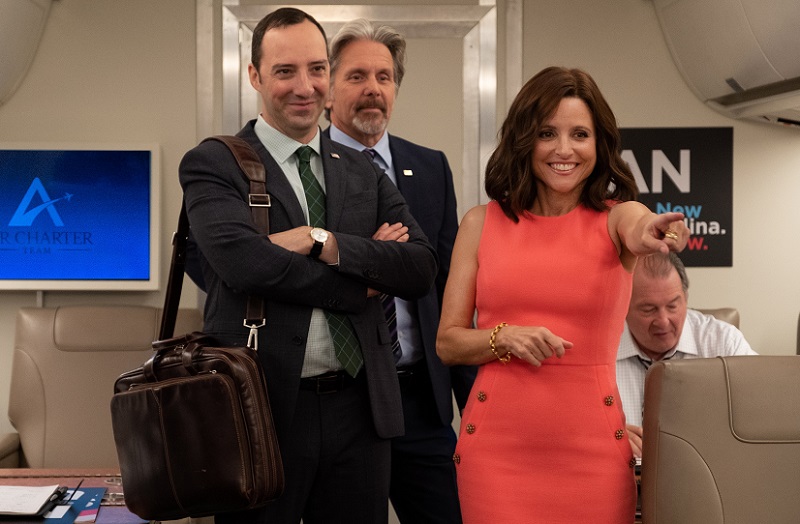 In addition to her lead role in Veep, Louis-Dreyfus also produced or executive produced the show through each of its seven seasons. She's continuing both functions in her first major post-Veep project, Downhill. Will Ferrell will co-star on the Fox Searchlight film.
Louis-Dreyfus and Ferrell will bring to life the remake of Force Majeure, a 2014 Swedish movie about a ski holiday gone wrong. Described as a blend of drama and comedy, the film explores the tensions that come out when the father/husband acts rather shamefully during an avalanche.
For Seinfeld fans, this plot might recall the episode in which George knocked women and children out of the way in order to save himself during a fire scare. Naturally, it didn't end well for George, and we assume the same applies to the main character in Downhill.
According to reports, shooting has already wrapped for the film and it is now in post-production. That suggests a late-2019 release is possible. Nat Faxon and Jim Rash, the filmmakers behind The Way Way Back, are directing.
A Pixar film with Chris Pratt and Octavia Spencer is set for a 2020 release.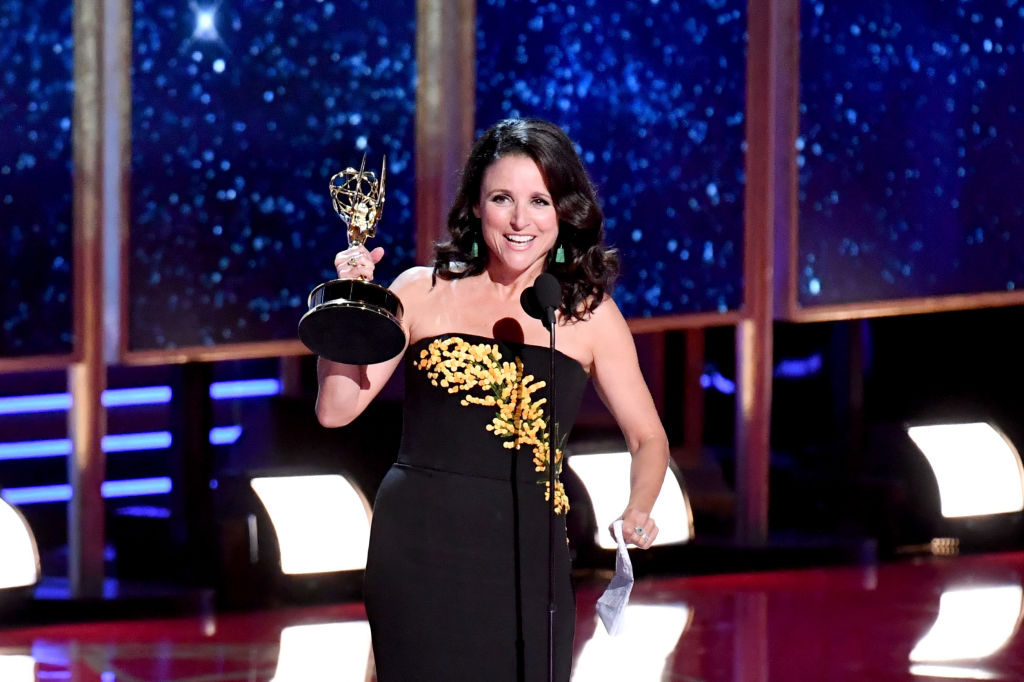 While Veep fans may not take in Disney Pixar pictures, Louis-Dreyfus's other upcoming project will be voice work for the animated Onward. Chris Pratt, Tom Holland, and Octavia Spencer will also do voice work on the production, which is slated for a 2020 release.
Now that Louis-Dreyfus returned from shooting Downhill overseas, it will be interesting if she signs on to any new projects. We recently learned that Hugh Laurie (aka Tom James) was starring in Avenue 5, the recently ordered HBO comedy from Veep creator Armando Iannucci.
(Judging by The Death of Stalin, a collaboration between Iannucci and any Veep actor should be on fans' radars.)
However, fans will have to wait and see what Louis-Dreyfus has in store beyond Downhill. Given her track record, it's safe to say it will be worth watching.
Check out The Cheat Sheet on Facebook!