Lifetime Casts Sara Fletcher to Play Allison Mack in NXIVM Movie and More
There were a few actors involved in the NXIVM case including Allison Mack from Smallville. Now there will be a Lifetime movie focusing on the group getting taken down.
Which actors have been cast to play the real people involved in the case? Here is everything you need to know.
Keith Raniere was found guilty and Allison Mack pleaded guilty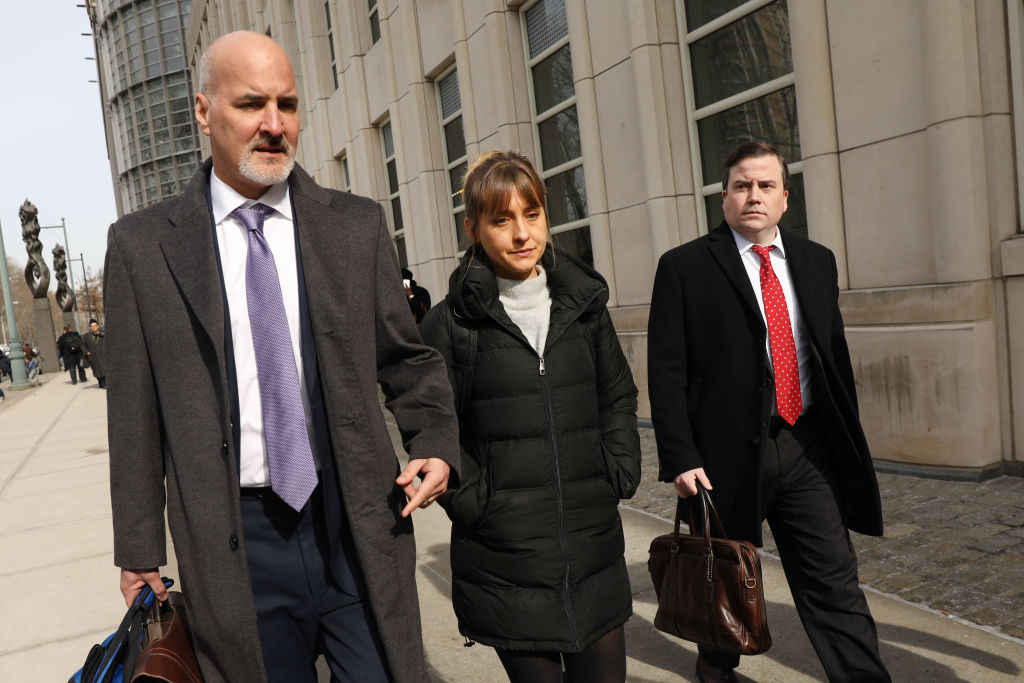 Keith Raniere was the leader of NXIVM, a multi-level marketing group focused on personal development. It was later found that some members were branded with his initials and referred to as "slaves."
Raniere denied wrongdoing, but there was a recording released of him giving directions to Mack about the branding ceremonies, according to the New York Times. "The person should ask to be branded," he said. "She should say, 'Please brand me. It would be an honor' — or something like that — 'an honor I want to wear for the rest of my life.'"
He was found guilty of all charges including sex trafficking, forced labor conspiracy, human trafficking and multiple counts of racketeering. Mack pleaded guilty to racketeering and racketeering conspiracy charges. They have yet to be sentenced.
The Lifetime movie will tell the story of Catherine Oxenberg saving her daughter from NXIVM
Many people were pulled into headlines around NXIVM because of Mack's involvement, however, the Lifetime movie will focus on a mother's mission to save her daughter. The working title for the project is The NXIVM Cult: A Mother's Nightmare.
According to Deadline, the movie will focus on Dynasty star, Catherine Oxenberg's fight to save her daughter, India from the cult. The movie will debut in the fall.
An actress testified claiming Mack put India on a diet that limited her to 500 calories per day for more than a year. The goal was reportedly to get her down to 107 pounds, which was allegedly ordered by Raniere.
A former member claimed when they left they received an email from Mack that mentioned India. "The first thing Allison said is 'Look what this is doing to India, she hasn't eaten since she got your email," said the person who testified. "And India said 'Well, that's not entirely true.'"
Catherine Oxenberg called this alleged behavior by Mack "horrendous and despicable" according to People. She also revealed what she knew about the situation.
"I knew India was on a restricted diet of between 500 to 900 calories, but I had no idea it was down to 500 calories for a year," she said. "It's so many layers of disgust. When you think it can't get worse, it does. The layers of sadism and cruelty are endless."
The cast has been announced
Deadline reports that the main roles have been filled. Andrea Roth will play Catherine Oxenberg, Peter Facinelli from Twilight will play Keith Raniere, Jasper Polish will play India, and Sara Fletcher will play Allison Mack.
The project is still in the early stages so it will take some time before anything related to the project will be released. The TV movie will reportedly debut in the fall.