Lifetime Has Your Saturday Nights Covered with New 'Ripped from the Headlines' Movies About Chris Watts Murders, More
Christmas movies are ruling the airwaves right now, but not for long. Your go-to channel for based-on-a-true story drama is preparing a new batch of movies for 2020. Lifetime has revealed its 2020 ripped-from-the-headlines slate, with new movies about the Chris Watts murders, the Kamiyah Mobley abduction, and more. 
Five new movies will premiere beginning in January 2020. Here's the complete lineup. 
'Robin Roberts Presents: Stolen By My Mother: The Kamiyah Mobley Story'
Based on the Kamiyah Mobley abduction case, this movie stars Niecy Nash as a woman who kidnaps an infant named Kamiyah from a hospital and raises her as her own, naming her Alexis. Years later Alexis/Kamiyah (Rayven Ferrell) discovers the secret, which leads to the arrest of the woman she believes is her mother. The movie will be followed by a "beyond the headlines" special featuring an interview with the real Kamiyah Mobley. 
Premieres January 18 at 8/7c.  
'Chris Watts: Confessions of a Killer'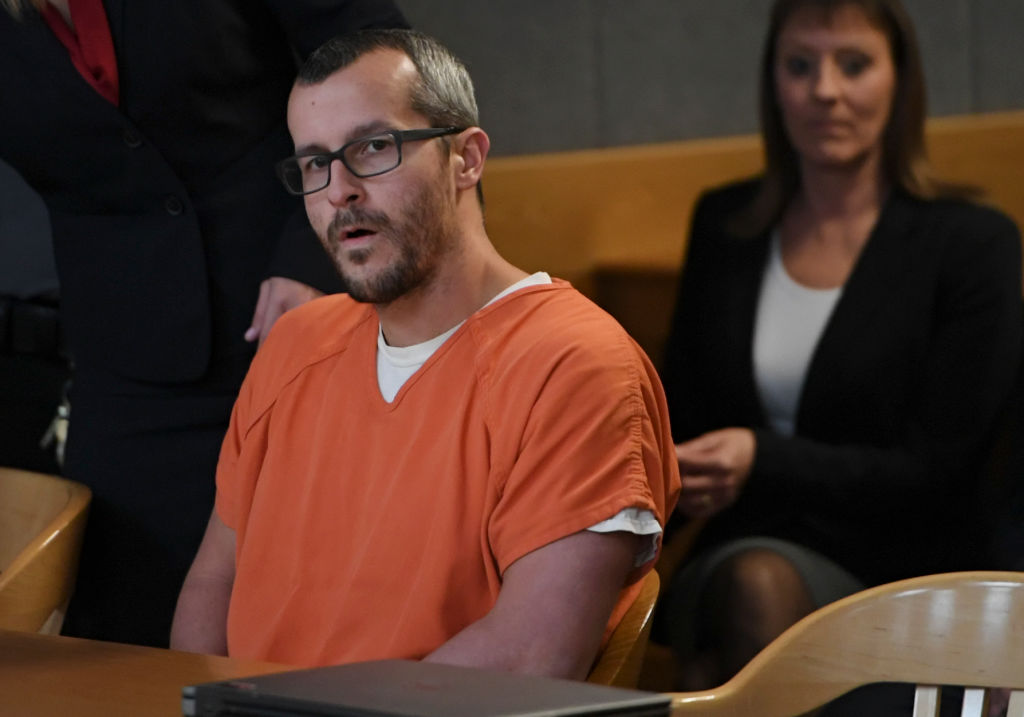 People were riveted when Shanann Watts and her two young daughters disappeared in 2018. Husband and father Chris Watts pleaded to TV cameras for their safe return, but soon the horrifying truth came out: He had murdered his own wife and children. Brooke Smith plays Tammy Lee, the investigator who helped bring Watts to justice. Sean Kleier plays Chris Watts and Ashley Williams plays Shanann Watts. The movie will be followed by a "beyond the headlines" special featuring interviews with Lee and two of Shannan's close friends. 
Premieres January 25 at 8/7c. 
'Poisoned Love: The Stacey Castor Story'
Nia Vardalos plays Stacey Castor, a New York woman whose second husband (Mike Dopud) dies of an apparent suicide. But the circumstances are eerily similar to the death of Castor's first husband. Then, her daughter Ashley (Chanelle Peloso) also attempts suicide. Police begin to wonder if Castor a woman haunted by tragedy or a cold-bolded killer.
Premieres February 1 at 8/7c.  
'The Neighbor in the Window' 
Based on the book False Victim by Kathie Truitt, The Neighbor in the Window stars Jamie-Lynn Sigler as Karen, who moves with her husband and son to Washington. Her new neighbor Lisa (Jenn Lyon) becomes a fast friend, but soon Lisa begins telling lies to Karen, and lying about Karen to others, which leads to a shocking turn of events.  
Premieres February 8 at 8/7c.
'You Can't Take My Daughter' 
When law student Amy Thompson (Lyndsy Fonseca) is attacked by a friend of a friend named Demetri (Hunter Burke), she becomes pregnant. She decides to keep the child, but tDemetri continues to stalk and harass her. She moves to another city and builds a life for herself and her daughter, but years later, Demetri resurfaces, demanding custody of the child. Amy must use her legal skills to protect herself and her daughter. 
Premieres February 15 at 8/7c.
Read more: 'The Facts of Life' Cast Is Reuniting for a Lifetime Christmas Movie
Check out Showbiz Cheat Sheet on Facebook!