Like Denise Richards from 'RHOBH,' a Fan Saw Tarek El Moussa's Enlarged Thyroid
Denise Richards from The Real Housewives of Beverly Hills isn't the only celebrity to discover that her thyroid was not functioning properly thanks to a viewer.
When the actress appeared on the reunion, a fan pointed out that Richards' thyroid looked enlarged. This prompted Richards to make changes in her diet, which seems to have corrected the issue.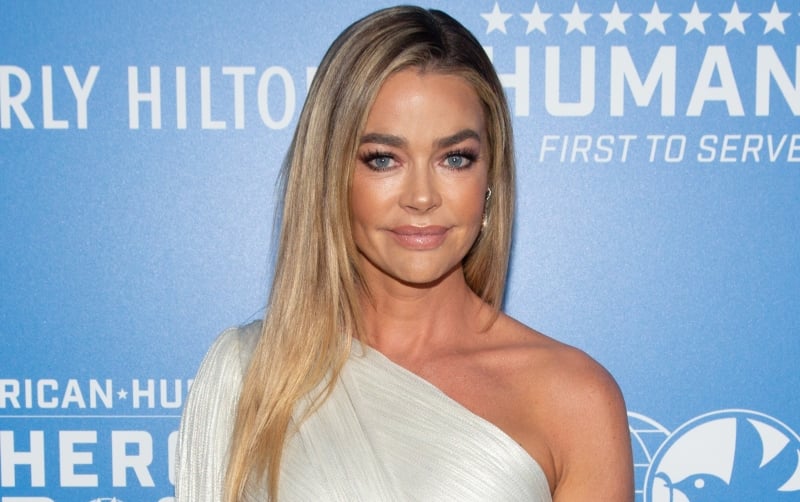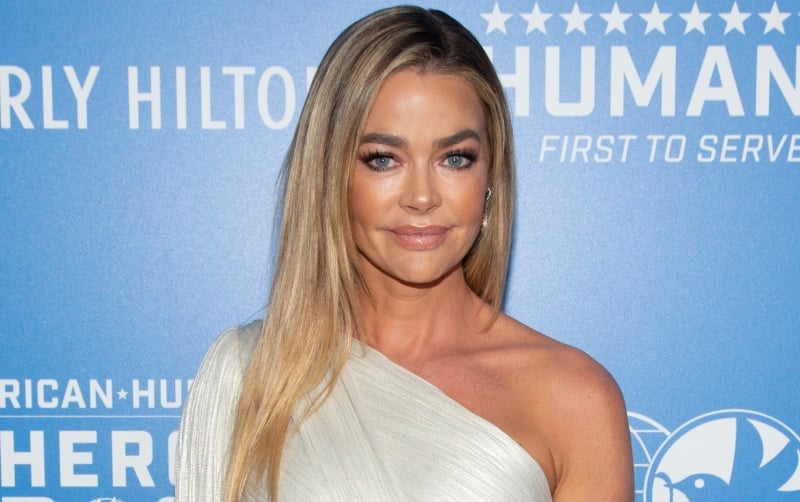 She posted to Instagram about what happened. "It's amazing to me in a short time eliminating gluten from my diet how much my thyroid has changed. A few of you pointed out after the #RHOBH reunion that my thyroid was enlarged. You were right, it was something I ignored until pointed out. I had no idea how much our diet really can affect our body and for me how toxic gluten really is … I thank all of you who sent me messages."
Like Richards, a fan identified an enlarged thyroid on Tarek El Moussa from Flip or Flop. Unfortunately for El Moussa, eliminating gluten from his diet did not provide a resolution.
A fan spotted his enlarged thyroid
Something kept nagging RN Ryan Reade when she binge-watched the 2013 season of Flip or Flop. Instead of focusing on the broken-down homes the couple tried to flip, Reade worried about an enlarged lump on El Moussa's throat.
"I noticed that at certain angles, at certain times, it just caught my eye that Tarek had a lump on his throat," Reade told TODAY, "And I thought it was something that needed to be brought to his attention."
Reade reached out to the show's producers with her concerns, which they shared with the couple. El Moussa was still married to Christina Anstead, who was also worried. El Moussa used to smoke regularly and had a constant cough. He also noticed the lump, but he and his doctors dismissed it as just a fatty mass.
El Moussa learned he had thyroid cancer
Thankfully the couple asked physicians to look into what could be causing the enlarged mass. "We seriously looked at each other and we're like, 'OK, it's not something might be wrong; something is wrong,'" El Moussa told TODAY.
Unfortunately, El Moussa learned he had Stage-2 thyroid cancer after physicians performed a biopsy. He was determined to overcome the devastating diagnosis. El Moussa told Anstead, "We're going to beat this thing." 
The couple just welcomed their second child and Anstead was terrified. "I was just feeling totally overwhelmed about losing him, him having to go through treatments, our daughter," she said. El Moussa had surgery to remove his thyroid and lymph nodes. He also underwent radiation therapy too.
Recently he celebrated six years cancer-free. "Today I got the best news ever…I'm cancer free and I'm healthier than ever!!!!😊😊😊," El Moussa posted to Instagram in March. "This makes me so happy not for me but for my babies ❤️. I have to be healthy and alive for them!! (I'm tearing up writing this."